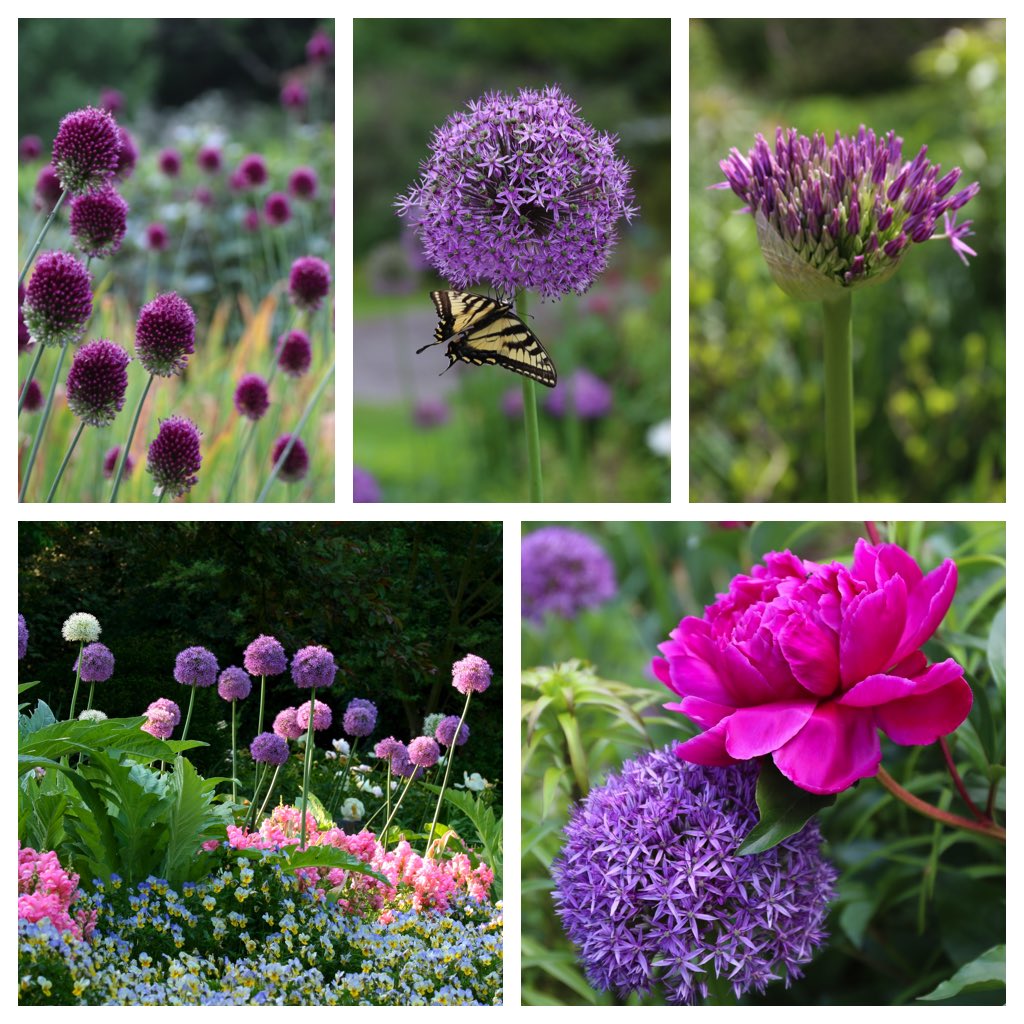 If you're one of the many gardeners who have fallen in love with alliums, our new bloom time chart could get you into some trouble. We have organized the 12 most popular alliums by height, flower size and bloom time, so it's easy to see at a glance which types of alliums you have and which ones you still need to get!
It's impossible to predict exactly when a plant will bloom, but this chart is a good reference for the bloom time sequence you can expect. Choose alliums that bloom early, mid and late in the season, and you'll have flowers from late spring to midsummer.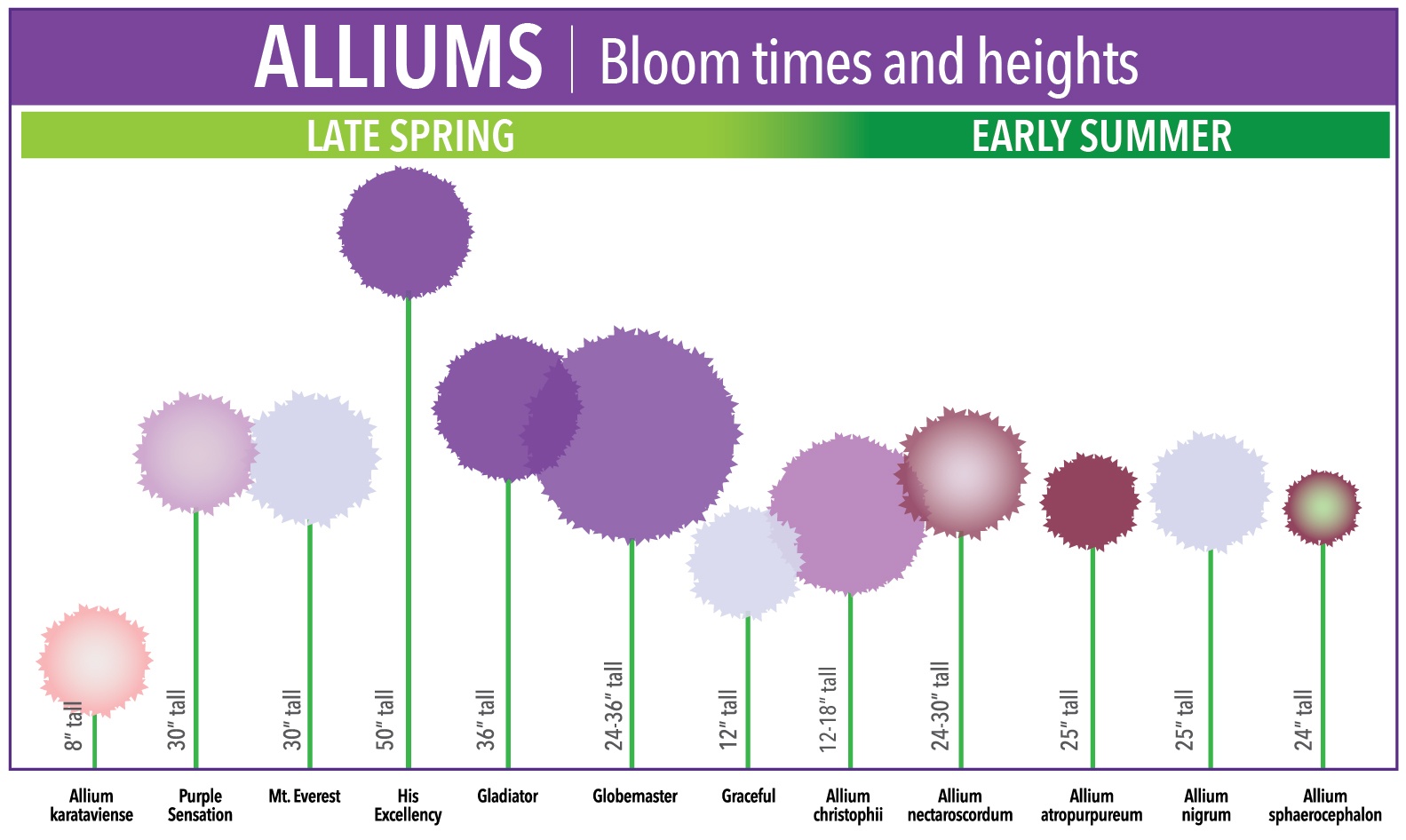 Fall is the time to be adding alliums to your garden. Herbaceous alliums such as 'Millennium' and fall-blooming allium tuberosum can be planted during spring and summer. But most alliums grow from bulbs and these are planted in the fall, at the same time as tulips and daffodils.
We ship allium bulbs from September through November, but you can order them almost any time of year. We will hold your order and reserve your bulbs until proper planting time — and charge your credit card when we ship the bulbs. It's the best way to guarantee you won't forget to order and won't run the risk of missing out on popular types.
Need some inspiration for how to use alliums in your garden? We collaborated with garden designer Nick McCullough on two perennial garden designs featuring alliums: Bountiful Blooms and Daring Forms. Both include plant lists for all the bulbs and perennials, and we also offer bulb collections to support each design.
The National Garden Bureau chose alliums as the Bulb of the Year for 2016. If you'd like to learn more about these easy-to-grow, deer-resistant perennials, you might enjoy reading: Alliums for Every Garden, Allium Garden Design: Bountiful Blooms, Types of Alliums, Planting Fall Bulbs in a Meadow (video).