6 Reasons Your Flower Garden Needs Alliums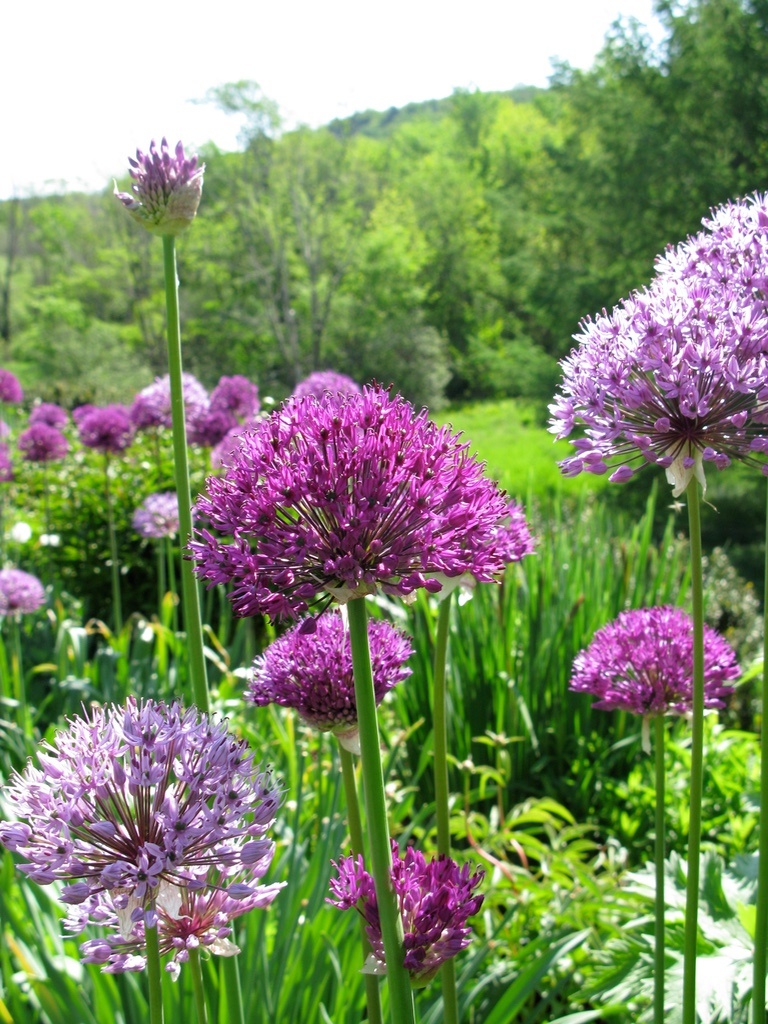 Tulip season may be drawing to a close, but I can always count on alliums to grab the baton and lead my garden right into summer. Here are a few of the many reasons I'm a big fan of ornamental alliums:
1.  Bloom time. Most alliums flower during that inbetween time when it's no longer spring and not quite summer. Allium Purple Sensation (shown above and below) is one of the earliest to bloom. The bulbs are inexpensive, so it's easy to plant lots and enjoy a great show.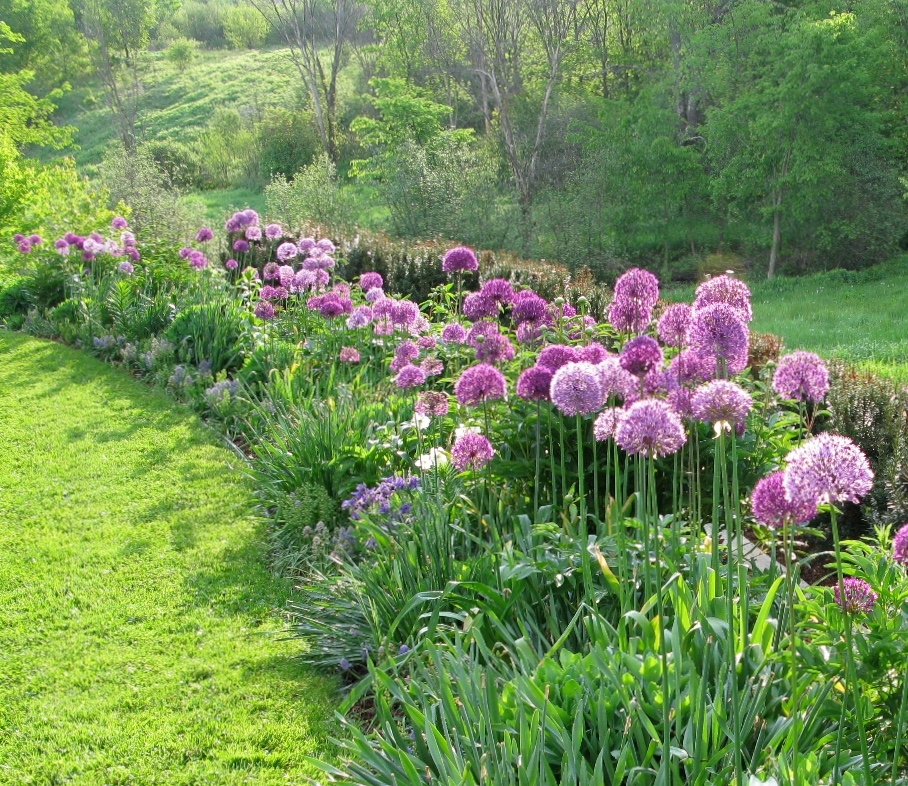 2.  Many types.  Once you start growing alliums, you'll quickly discover there are more than a dozen garden-worthy species that flower from spring through fall. Short ones, like Allium karataviense and Allium schubertii, are perfect for rock gardens or lining a walk. Others, such as Allium Mount Everest, are the ideal height for a mixed perennial border. Giant alliums, like Allium 'Christophii' and Allium 'Globemaster', produce enormous 10" globes that are delightfully sculptural.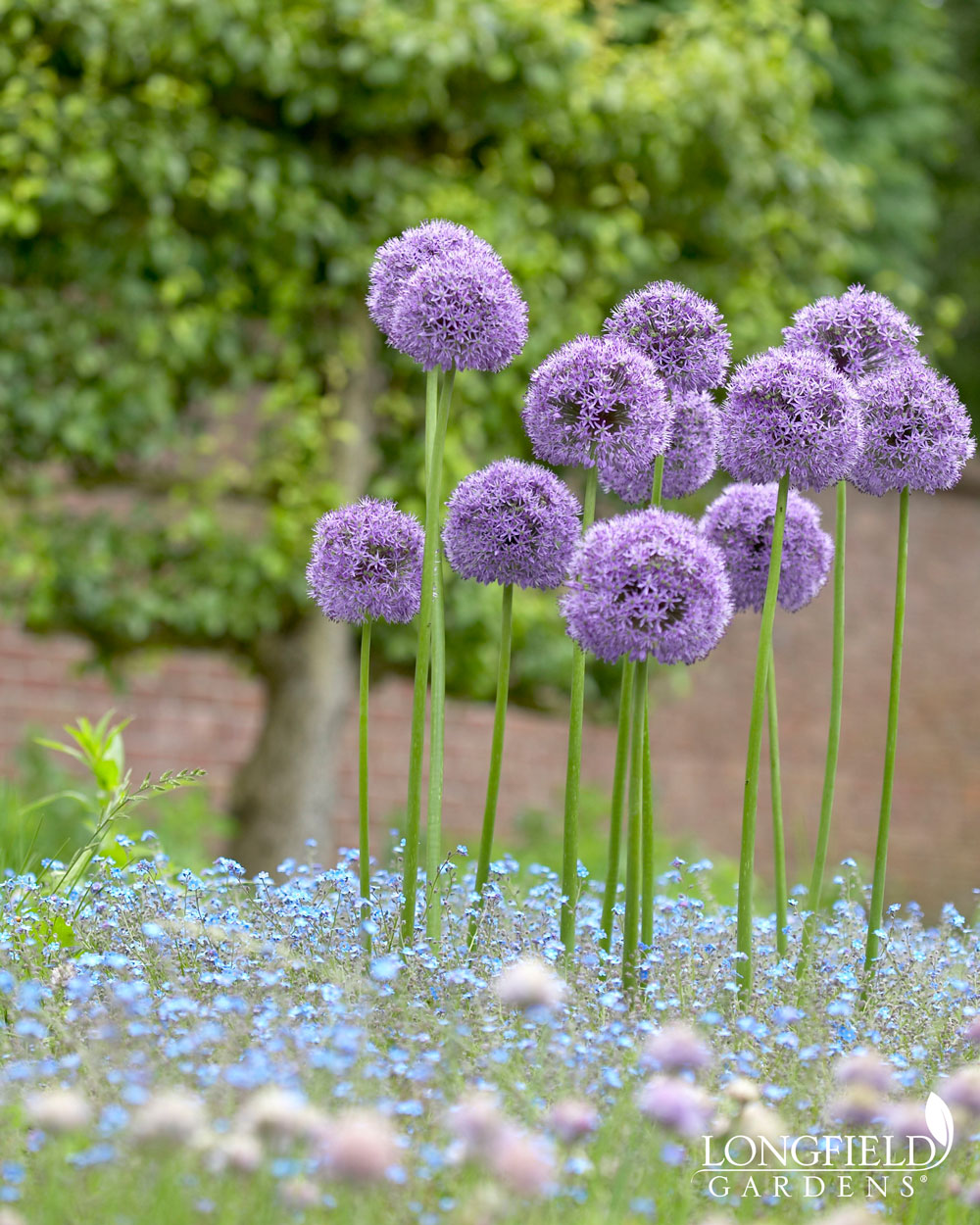 3. Problem free. Imagine a plant that deer, voles, chipmunks and squirrels have no interest in eating! Insects don't bother alliums either (except for bees and butterflies, which love their nectar). And alliums are virtually immune to disease problems.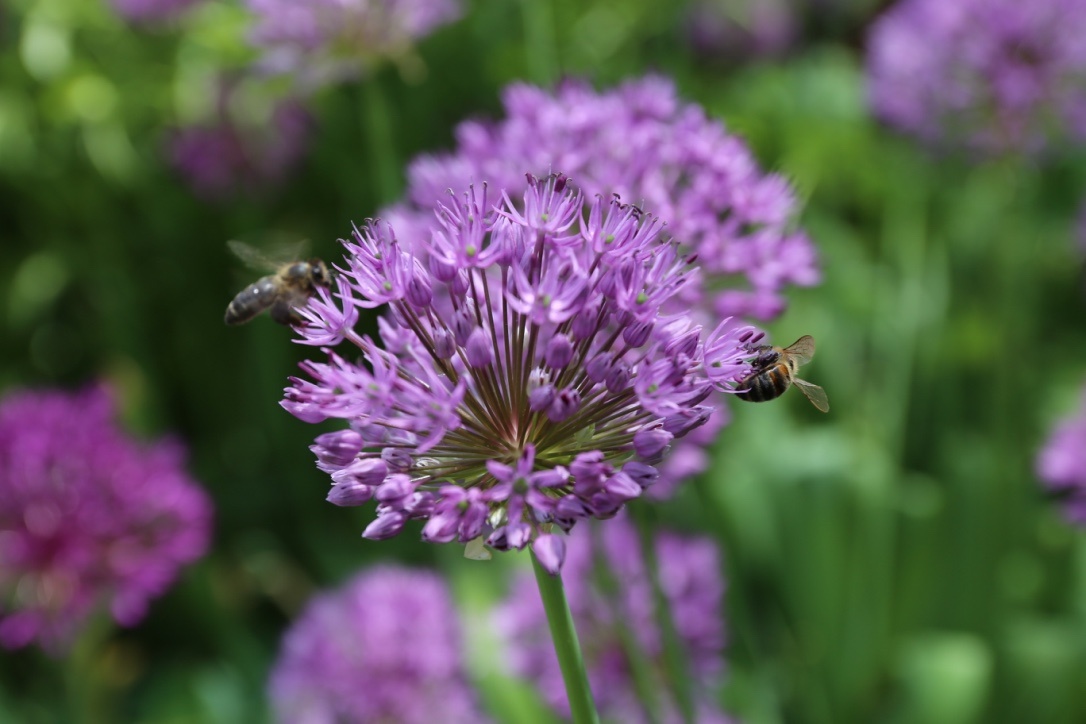 4. Easy and reliable. Like most flower bulbs, alliums are born to bloom and they need no special care. Just plant them in the fall at the same time you're planting tulips and daffodils. Most species thrive in zones 4-8 and will return to bloom again each spring for years to come. The photo below is of Purple Sensation blooming at Great Dixter in East Sussex, England.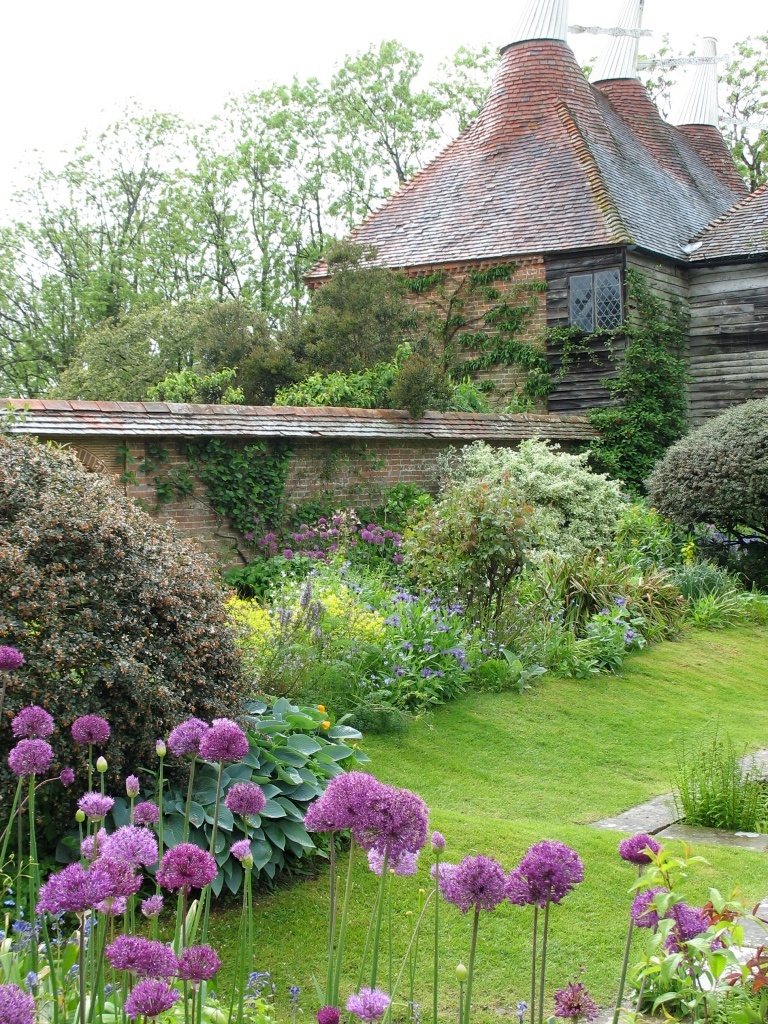 5. Great for bouquets.  Alliums are long lasting – both in the garden and in bouquets. In flower arrangements they add a unique shape and interesting texture, and their long, straight stems are a pleasure to work with. After the flowers fade, the dried flower heads look good for a month or more. They can even be sprayed with gold or silver paint for holiday bouquets and craft projects.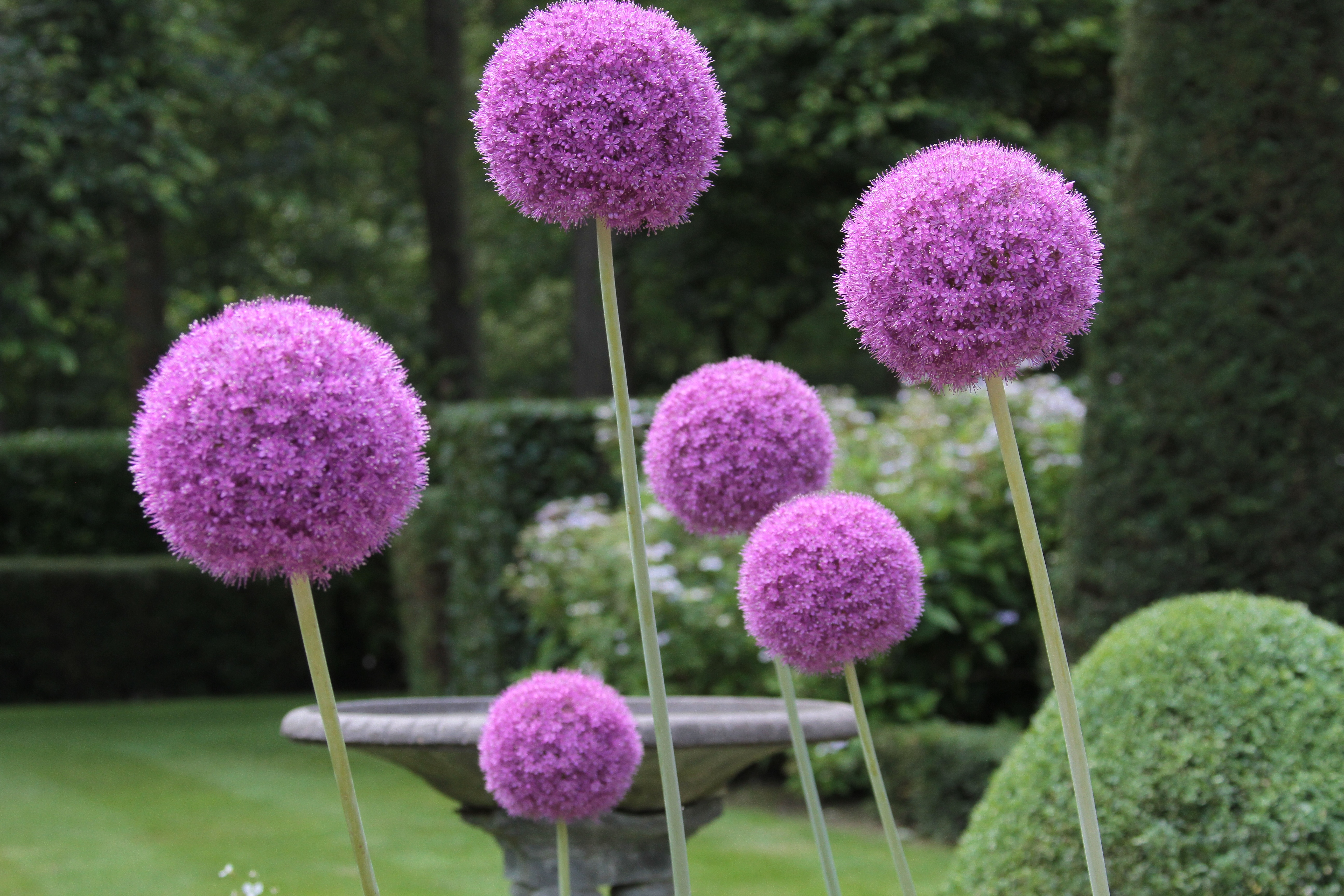 Allium 'His Excellency'
6. Happy personalities. Whether alliums remind you of lollipops, bubbles or balloons, there's something inherently fun about them. From a distance, the flowers seem to float above other plants and when the wind blows they bob back and forth in a light-hearted way.
Fall is the time to plant ornamental allium bulbs. If you order your bulbs now, we will ship them at proper planting time this fall so you can have them blooming in your garden next spring!
Want to learn more about growing alliums? Read Alliums: How to Plant and Grow.