Amaryllis: A Simple Gift for the Holidays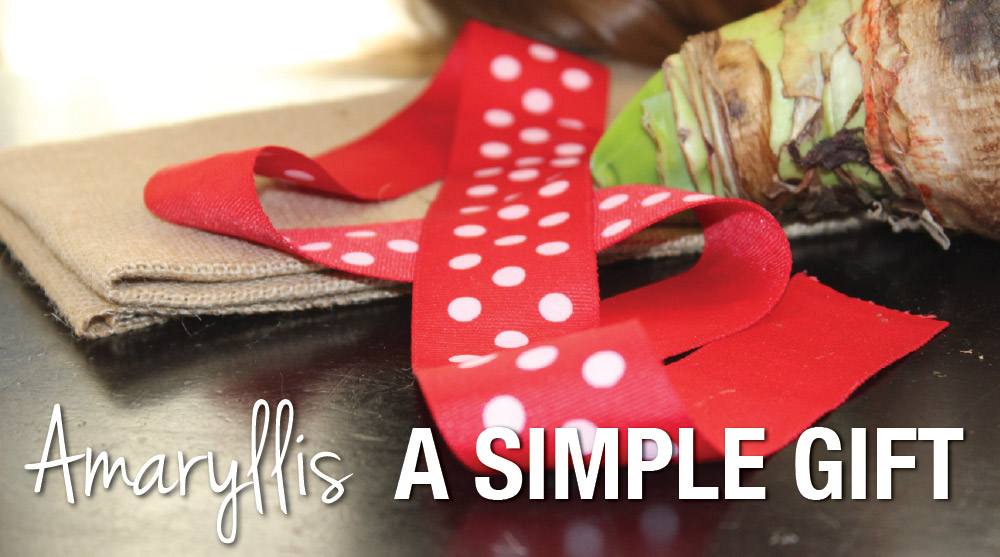 The halls are decked and the weather is turning colder. It's that time of the year when we all begin scrambling for holiday gifts for everyone on our list. In addition to all the other preparations leading up to the holidays, gift-giving can be stressful if you let it!
Fortunately, I found a way to give a thoughtful, unique and beautiful gift that involves little to no stress. Amaryllis bulbs are simple gift that even my daughter can handle from start to finish!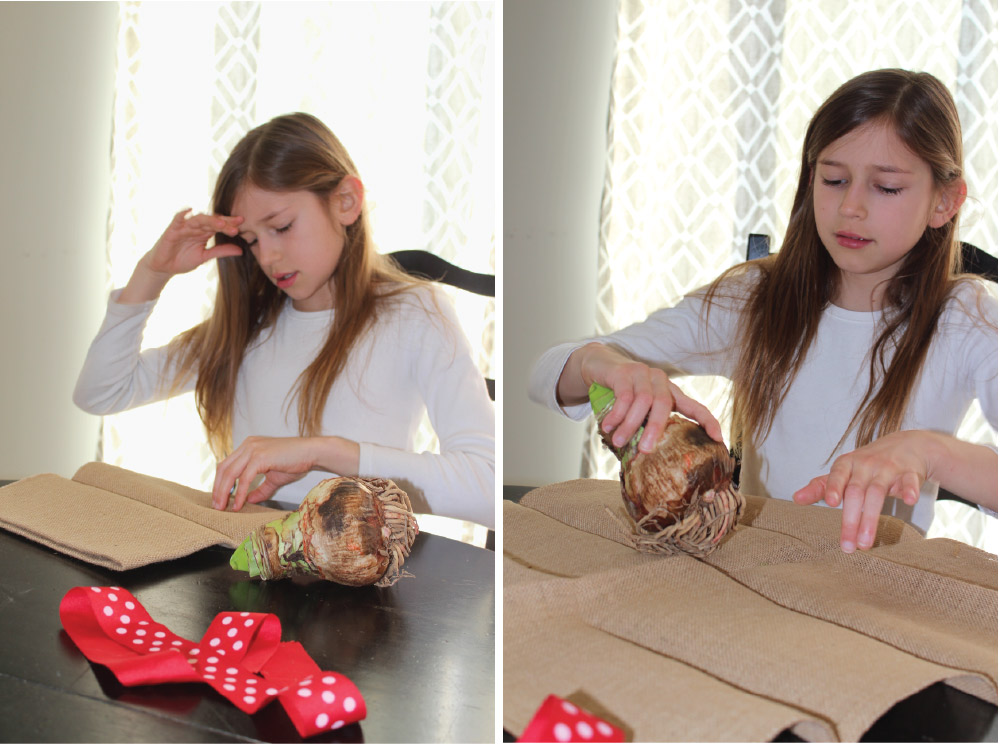 Ayla loves the whole process of choosing and wrapping gifts for her teachers. But I'd rather vacation with tarantulas in the rain forest than go shopping during the month of December. The solution has been to do almost all of my shopping online. Now we can put our creativity into adding a personal touch to every gift.
A Simple Gift That Grows
Ayla and I love gifting amaryllis bulbs during the holidays. They're a gift everyone loves to receive, because they're easy to grow and they bloom for weeks!
Here's a simple way to present the bulb. You need just 4 items (all of which you can order online).
amaryllis bulb (I used Apple Blossom)
piece of burlap
ribbon
custom gift tag (I used a chalkboard clothespin clip)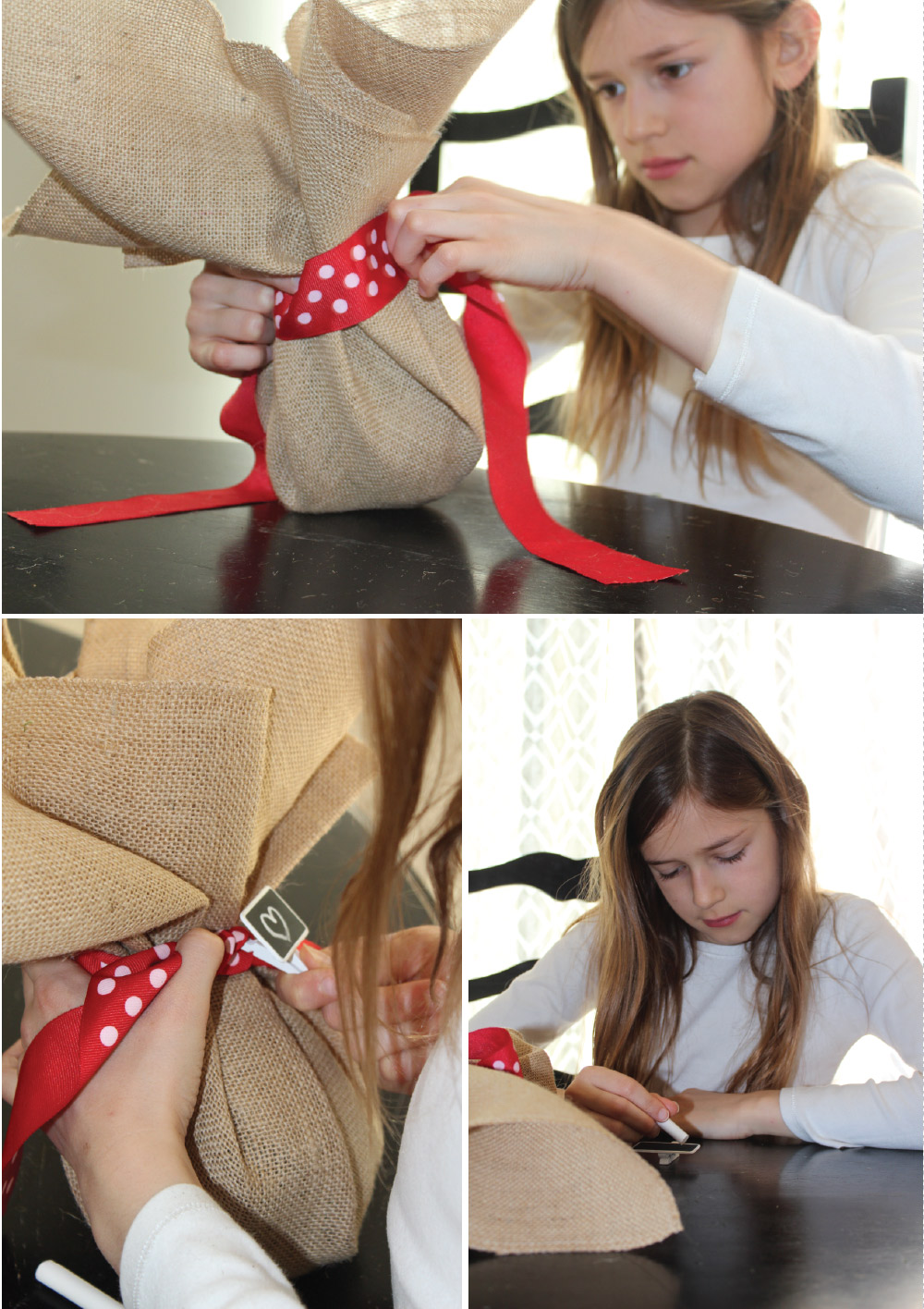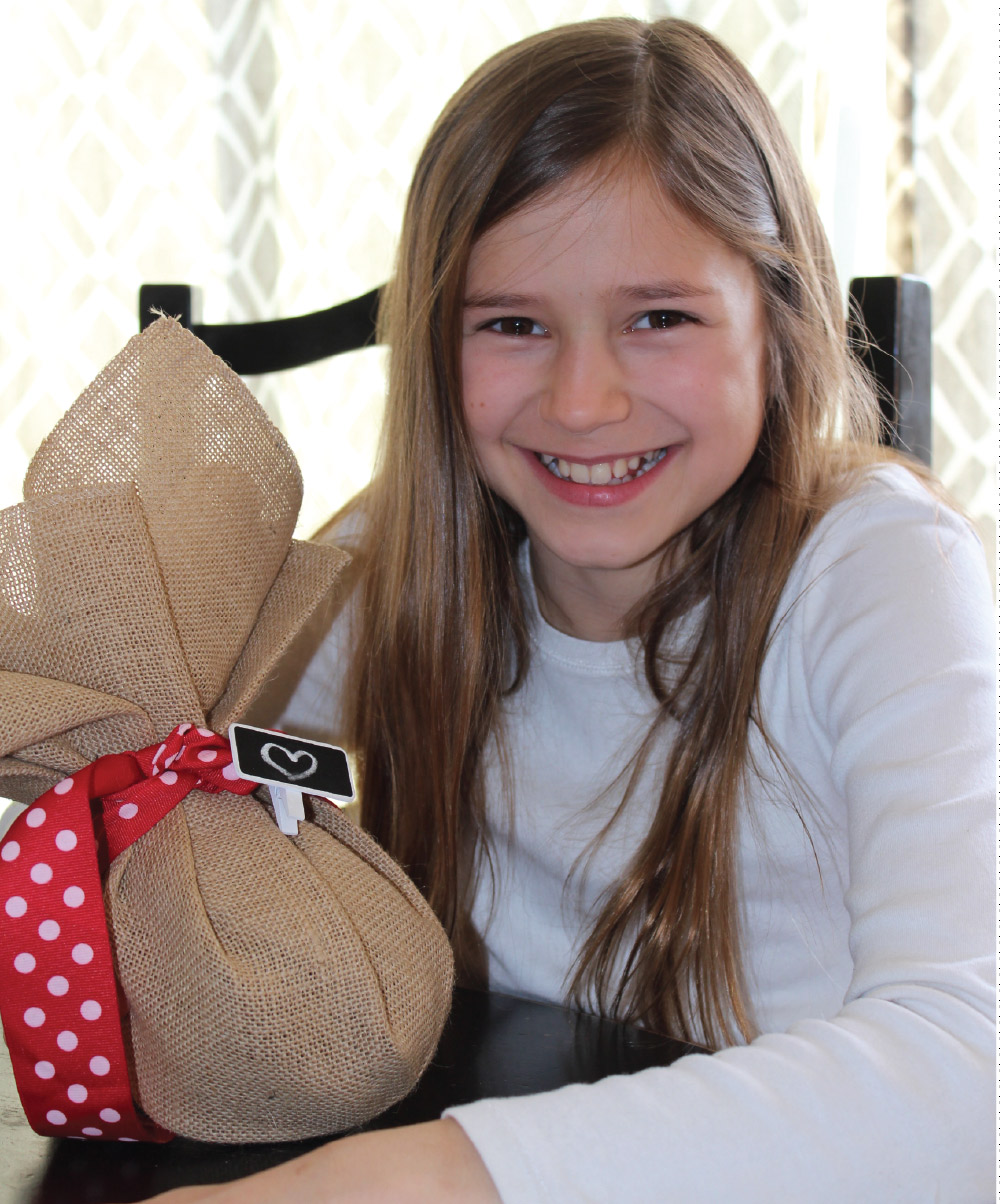 She is so proud of her gift! In years past, teachers have planted the bulbs in the classroom so students can watch them grow and bloom. Amaryllis also make great gifts for friends and neighbors. No green thumb required!
See more of our creative gift-giving ideas on our Pinterest page.
Learn more about planting and care in this informative article, All About Amaryllis.