Radiant Red & Orange In The Garden
Color combinations are a very simple way to make a garden stand out beyond the ordinary. While green is usually a garden's canvas, adding orange and red blooms can bring vibrant and bold color gardens.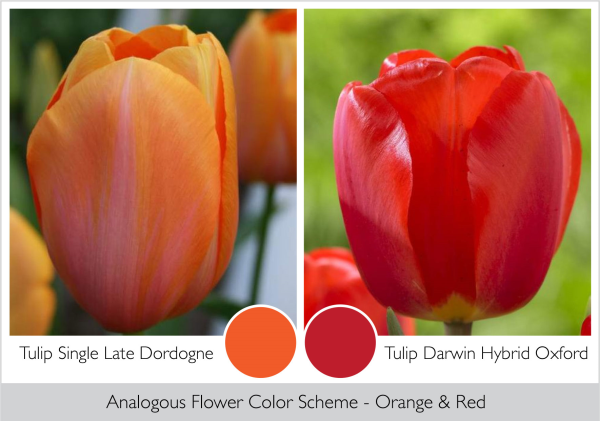 Colors that are next to each other on the color wheel and share similar hues are called analogous colors. Orange and red are a perfect example of analogous colors that are considered warm because they are associated with the warmth of the sun. Red and orange, when planted together in the garden, can create a warm color harmony. You can read more about the color wheel and gardening in our Color 101 Guide.
SUMMER IN BLOOM!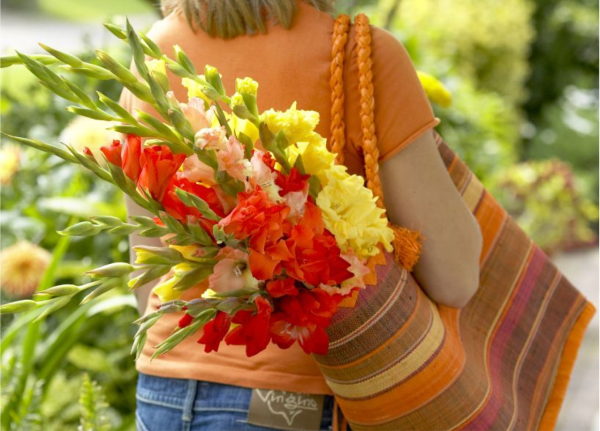 Gladiolus come in a nice range of colors, including oranges and reds, that look fabulous in gardens and as cut flowers.
If you planted bulbs this past spring, by now you are enjoying summer blooms! Orange and red are a great combination for summer because they seem to celebrate what summer is all about…warmth and beauty!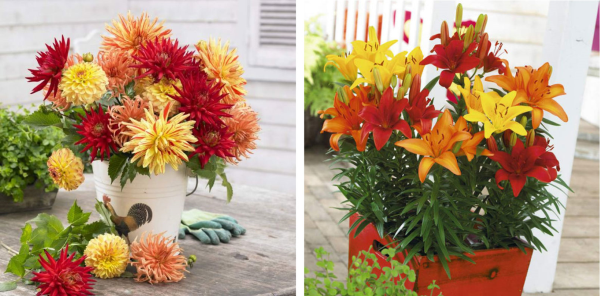 Celebrate summer with Dahlias and Lilies in vibrant shades of red, orange and yellow.
FALL INTO SPRING
Make a bold statement this spring with orange and red flowering bulbs. Tulips come in such a wide array of saturated colors that the options are unlimited! Choose from a pre-selected color garden or mix and match your own to create your own garden style. Below we've given you some of our favorite examples of fall planted, spring flowering bulbs in shades of red and orange.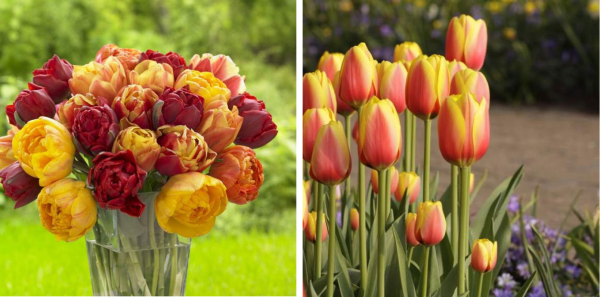 LEFT: Tulip Double Late Blazing Flames Mix gives you more petals more for more impact in a harmony of warm reds, oranges and yellows. RIGHT: Darwin Hybrid Tulip World Peace boasts a simple silhouette with petals that change as they age, from gold to a glowing orange. Pair with Red Impression for a stunning spring display!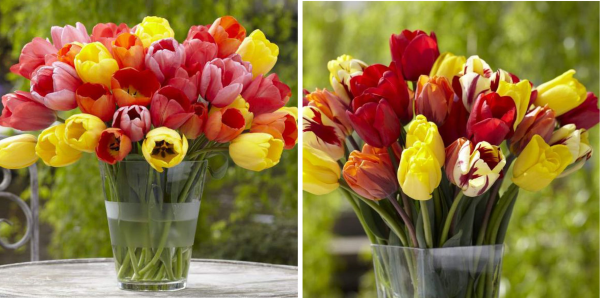 Have fun with color! LEFT: These bright colors really shine and live up to their name! Tulip Simply Sunshine Mix is a custom blend of long-stemmed Darwin hybrid tulips that bring a cheery mix of orange, reds and yellows to spring gardens. RIGHT: Is your personality bolder and a little spicier? Warm up your spring garden with this Tulip Triumph Simply Spiced Mix.
What are your favorite color combinations?