Decorating Your Outdoor Space
Summertime comes only once a year and the season often feels too short. It's a time to enjoy sunny days, warm evenings and gardens full of large blooms, lush foliage and fresh vegetables. During the summer months, we spend more time outside lounging or entertaining.
This weekend we had a great time decorating our lovely patio with flowers from our cutting gardens. Fresh flowers and foliage from your garden are at your fingertips and so easy to decorate with. We hope you find some great ideas and inspiration from the photos we took below.
What is your favorite summer cutting gardens and arrangement. Post pictures on our Facebook Page and share the blooms!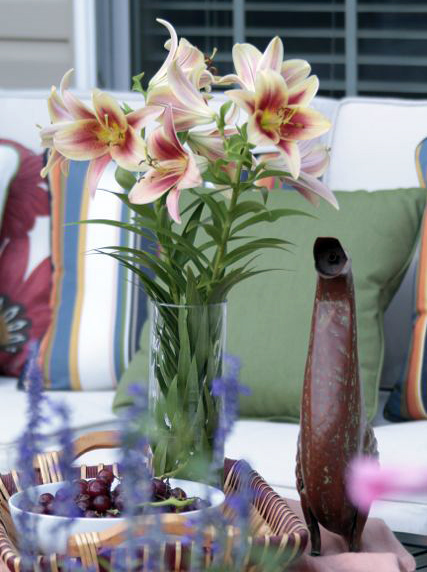 Lilies are fun to decorate with and this Lily Montego Bay variety is no exception. They look great in vases, smell beautiful and look great in creative centerpieces. Above we simply cut our lilies and put them in a vase with water. So simple, yet such a lovely addition to the table!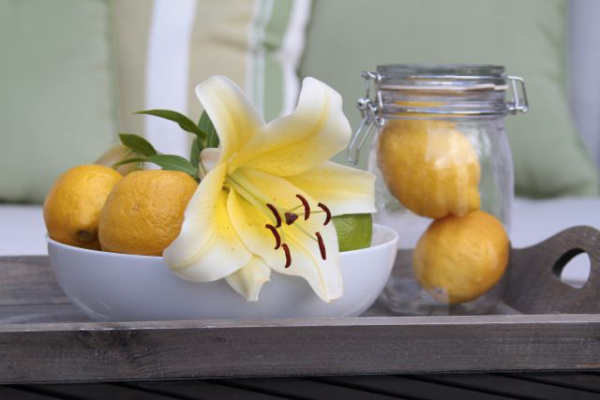 Lilies, lemons and limes, oh my! Lily Hybrid Conca d'Oro mixed with citrus, a wooden tray and a glass jar makes a great composition to create a fresh centerpiece for your summer patio party.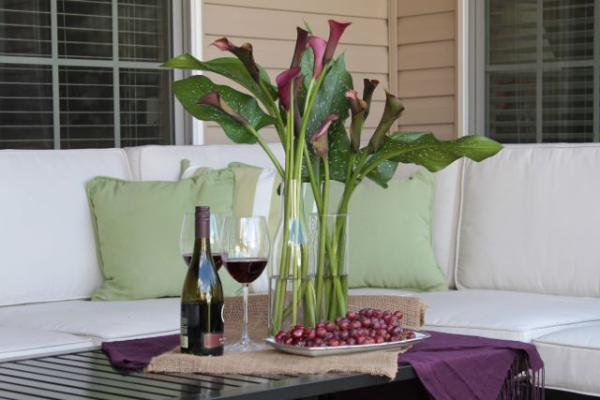 The clean lines of Calla Lilies make elegant centerpieces. Speckled foliage adds interest to bouquets in vases.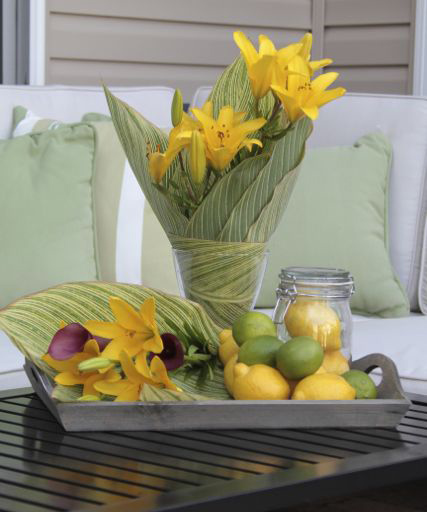 It's the small, simple additions that can pull together elegant decor and make it look outstanding. We used canna leaves to wrap the cut flowers before placing them in the vase. Another great option is casually placing calla and lilies inside the big leaves. This arrangement is easy to do and at your fingertips when grown in your garden. We think this would also look great with hosta leaves.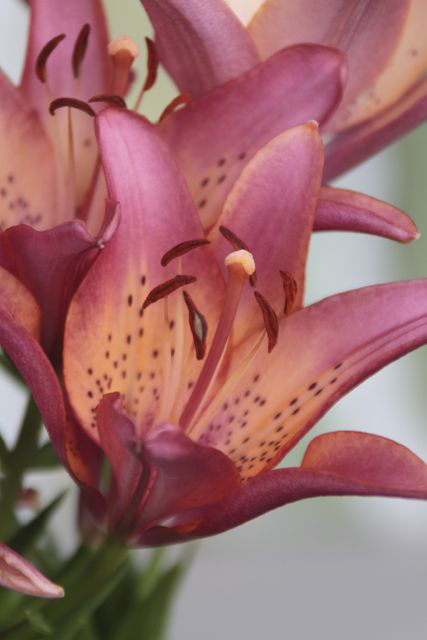 This beautiful lily came from our gardens and we couldn't resist showing you the exquisite detail.