Muscari As A Companion Plant
Muscari, or grape hyacinth, is a fall planted, spring blooming bulb that comes in pretty shades of blue, light blue, lavender and white. Muscari's spikes look lovely planted on their own in the garden or in containers, but they look remarkable when planted with other bulbs such as tulips, daffodils, anemone and with evergreen shrubs or ground cover. Their rich blue colors complement every color in the garden, it's a must have for spring gardens.
MUSCARI IN THE GARDEN
Muscari has grass-like foliage that soften garden's edge. It creates a beautiful transition from shrub to lawn, giving your landscape a pop of color that increases curb appeal. There are so many creative ways to plant muscari, you can really have fun in the garden with this flower that is short in stature, but big on visual impact.
TIP: Before you grow bulbs together, check bloom times and heights to ensure they bloom together.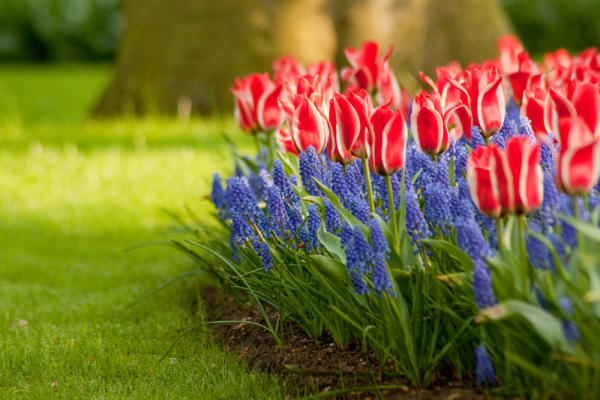 Get creative! Muscari and red tulips make a bold impression together.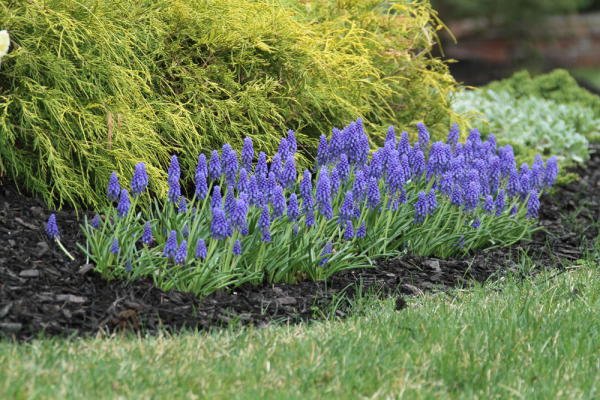 Evergreens make the perfect backdrop for muscari. Plant in masses along the edges of landscapes.
PERFECT PAIRS
If you're unsure of how to perfectly match up muscari with other bulbs to create the perfect combination of color, height and bloom time, find great solutions in the Fall Bulb Solutions shop at Longfield Gardens.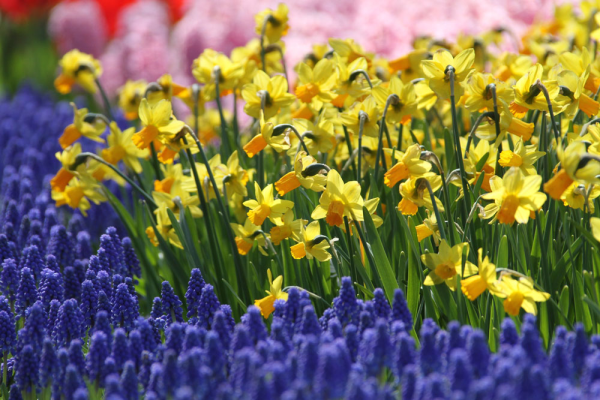 Want a bold garden in perfect layers of blue, yellow and orange? Then Jetfire and muscari are for you! Narcissus Jetfire and Muscari armeniacum combine energetic forces to give you a perfectly deer resistant and stunning display of blooms. Jetfire seems to burst out from the beautiful deep blue muscari blooms like a beautiful sunset over an ocean.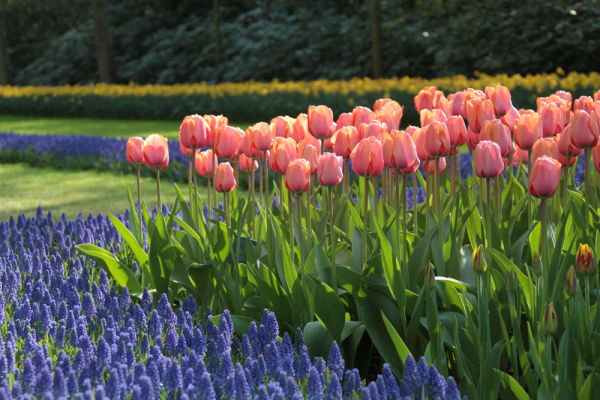 Perfect Pairs Tulip Apricot Impression and Muscari make a perfectly layered spring garden. The huge blooms of Apricot Impression in dusty pink are long lasting and make a perfect backdrop for Muscari armeniacum's classic grape colored blooms. This great combination is sold together in one bag and will give you long-lasting color in the spring.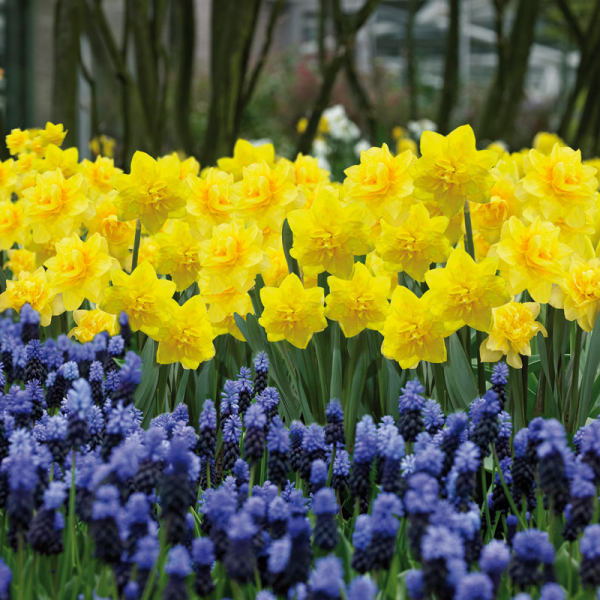 Muscari Latifolium and Daffodil Double Golden Ducat come together for the perfect combination of color, height and bloom time. Enjoy this high impact color combination but take comfort knowing that deer won't eat them! This pair is perfectly suited for years of enjoyment.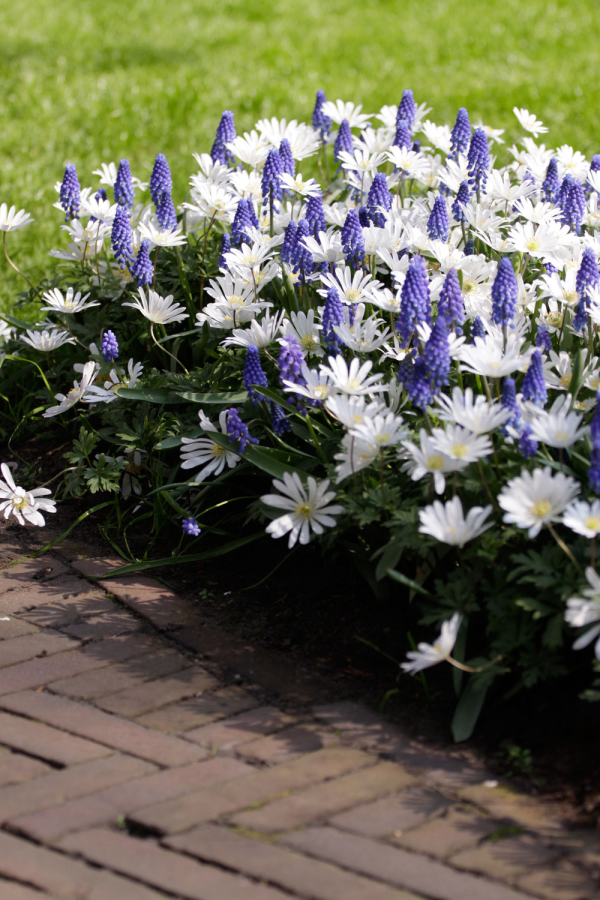 Want a more cottage garden feel? Muscari and Anemone White Splendour are such a charming combination, you will want to create borders along every one of your walkways! The pure white, daisy-like flowers of White Splendour naturalize easily with Muscari armeniacum and are both so easy to grow. You will enjoy these from early to mid spring, but the deer will not!
Do you have any plans for planting Muscari this fall? We'd love to hear about them and send us your pictures in the spring.