Garden Giveaway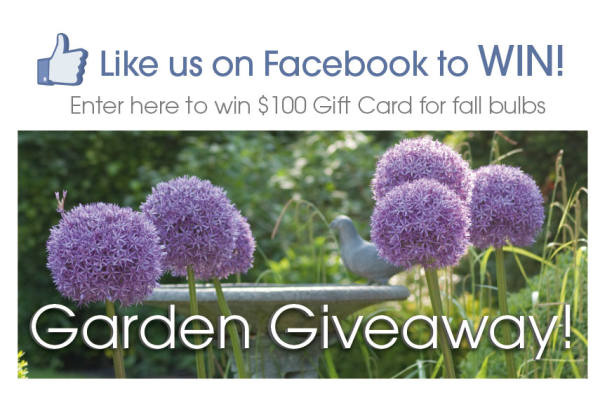 Who doesn't love a chance to win something free? Our first contest was such a huge hit that we've decided to give our customers another chance at winning $100 in FREE bulbs with our Garden Giveaway.
Simply visit our Facebook page and click the Garden Giveaway tab to enter to win!
So many beautiful reasons to plant fall bulbs and a wonderful opportunity to build your garden for FREE!
Good luck and happy gardening!