How to Grow Early Spring Color
Every gardener looks forward to saying farewell to the dark days of winter and hello to spring. Spring flowers lift our spirits and brighten up landscapes after a long winter of hibernation and rest.
Fall planted flower bulbs are the simplest and most colorful way to enjoy early spring color. The most well known early spring flowering bulbs are crocus and daffodils, but did you know you can also enjoy early spring tulips?
Tulips offer a wide variety of shapes, sizes and bright colors. Plant with other early spring bloomers like daffodils, hyacinth and crocus, or plant a wave of tulip color in beds, borders and landscapes. The results will be a happy, colorful spring!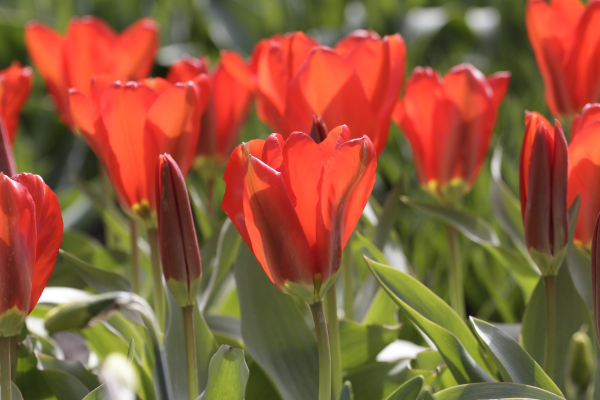 Tulip Fosteriana 'Red Emperor' (also known as Madame Lefeber) boasts saturated, bright red color like no other spring blooming flower. A very large bloom sits atop a short, strong stem. As the flowers mature, they open and can measure up to 7″ across. Plant with anemone to create a pretty layered look in borders and beds.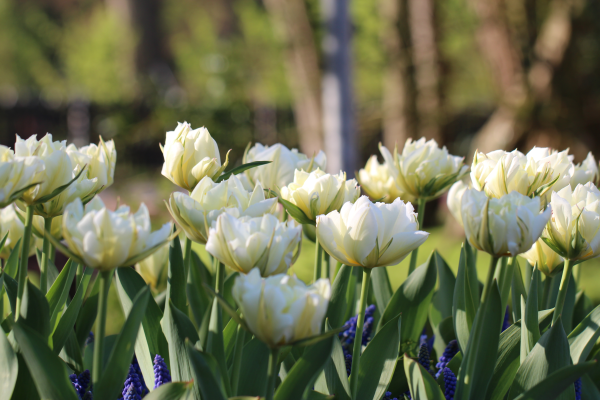 Fosteriana Tulip varieties are always one of the first tulips to bloom in the spring. Tulip Exotic Emperor has large double flowers in fresh cream that look like they are brushed with spring green highlights.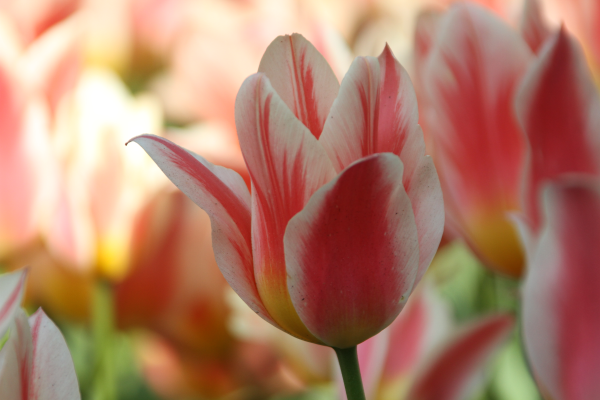 Tulip Greigii Quebec is an early spring bloomer that seems to glow in the spring sunlight.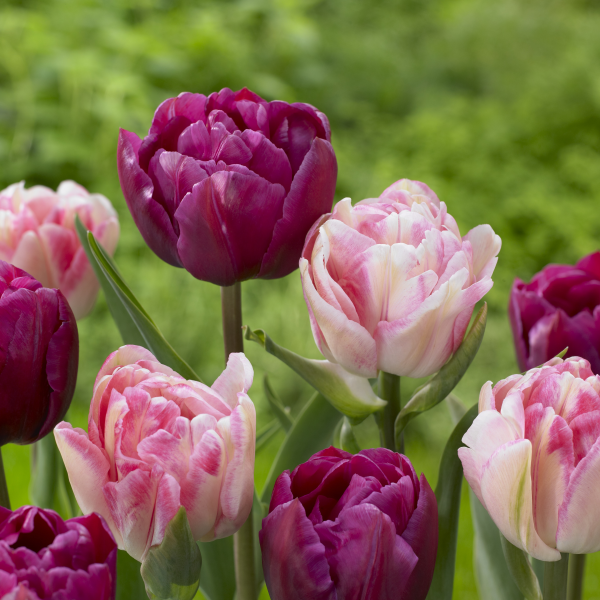 Double Early Tulips are a great flower bulb to plant because when they bloom in the spring, they look like a carpet of tulip color. The romantic color combination of Tulip Eternal Flame and Foxtrot create a lush early spring garden.
If you love tulips, don't forget to sign up for our Garden Giveaway! We are giving away $100 in free flower bulbs. Sign up on Facebook or visit our Blog to sign up. Good luck and happy gardening!