Tulip Trends & Inspiration
Fall-planting is at its peak and as I consider what bulbs to plant in my garden, I look to inspiring trends. Fashion color trends this fall are rich purples, deep reds, classic oranges and vivacious pinks. Because our customers are clearly savvy shoppers (yes, we are talking to you), it's not surprising that Triumph Tulip Ronaldo has been a big seller!
In honor of our fashion-forward customers, we are offering our hottest trend setter at a special price. We always say a picture is worth a thousand words, so here are some ways to use Tulip Ronaldo in combination with other colors to inspire you before you shop!
What would you plant with Ronaldo?
Tulip Ronaldo's dramatic, dark purple flowers inspire many uses in gardens and as a cut flower. This triumph tulip is stunning!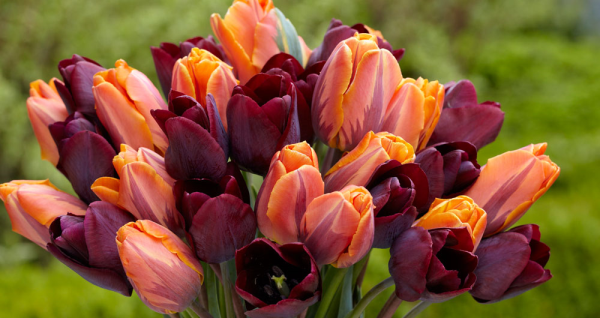 Ronaldo and Princess Irene are clearly a match made in the garden!
Ronaldo, when paired with white and lavender flowers, creates a romantic garden combination.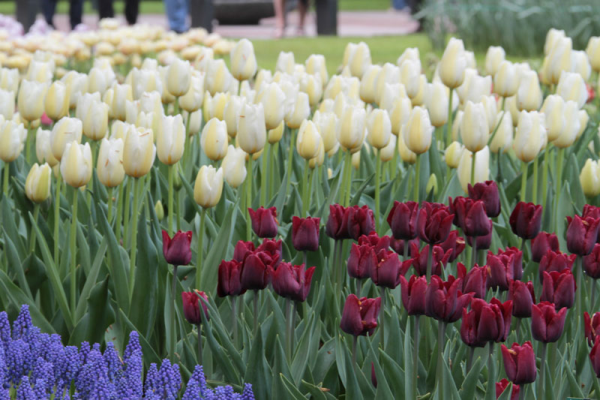 Ronaldo in landscapes with grape hyacinths and tall, stately white tulips really makes a statement! This is truly a showcase garden.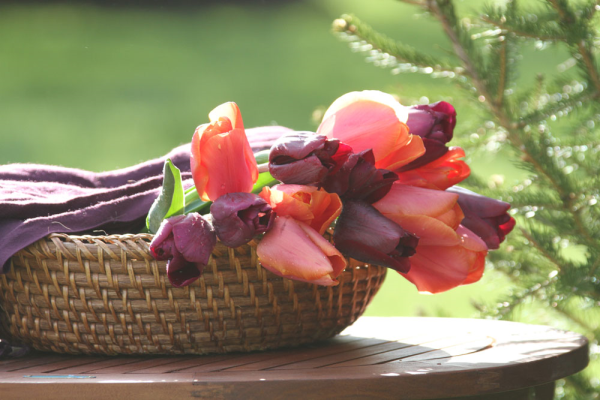 Give your garden a big pop of color with this fabulous pair. Tulip Ronaldo and Tulip Jimmy are an unforgettable combination that demands attention. These mid-season bloomers look great in bouquets and in landscapes.