Flower Trends – The 'Ombre' Daffodil
We are well into November, some parts of the country have already have had some snow and the fall planting season is coming to a close. Although we've seen our first snow and frost in the midwest, the ground is not yet hard and frozen. Temperatures may be in the low 50's this weekend, so it's the one of the last opportunities to get some bulbs in the ground. If you haven't ordered your fall planted bulbs yet, now is the time!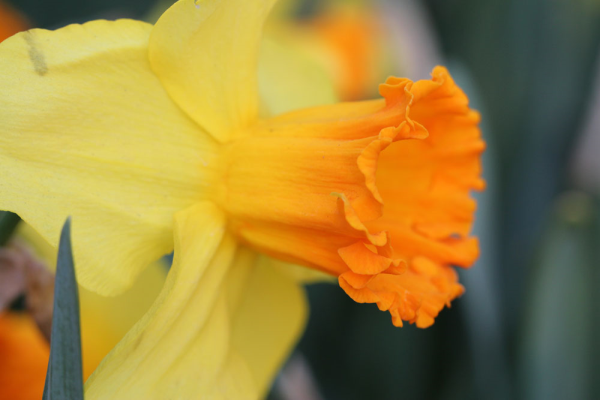 The ombre effect – naturally occurring on Orange Progress Daffodil.
This year seems to have been the year of 'ombre.' If you don't know what ombre is, it's a french term that means 'shaded.' It's a color effect that happens when colors graduate from light to dark (and vice versa) and create different tones in between. Popular in clothing and accessories (and hair), designers and stylists go to great effort to create the ombre look. We discovered that daffodils just might be the reigning queens of the original ombre.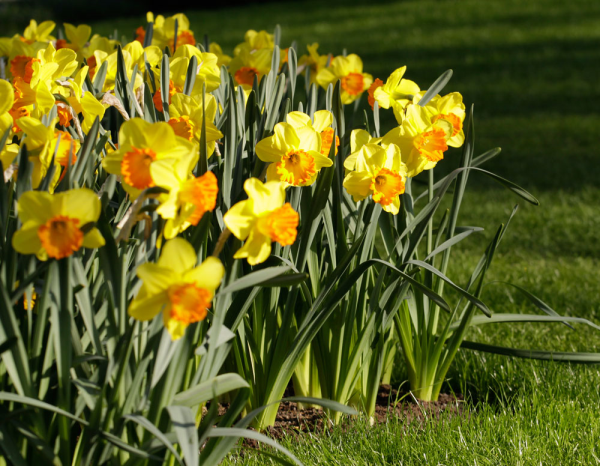 Narcissus Orange Progress is deer resistant and multiplies quickly.
Narcissus Large Cupped Orange Progress is a classic daffodil with brilliant yellow petals and a large orange to yellow trumpet. The trumpet's ruffled outer edges start a dark orange and gradually blend into the bright yellow, creating the ombre effect. These fashion forward beauties are great for naturalizing and also deer resistant. Orang Progress boasts a strong, weather resistant flower on a sturdy stem and returns in greater numbers the following spring. Because these fashionistas are so trendy right now, we are offering them at a great price! Just in time for the very end of the planting season, you can get 20 Narcissus Orange Progress bulbs for only $7.00. That's only .35 cents a bulb for an amazing flower that will bloom again next year!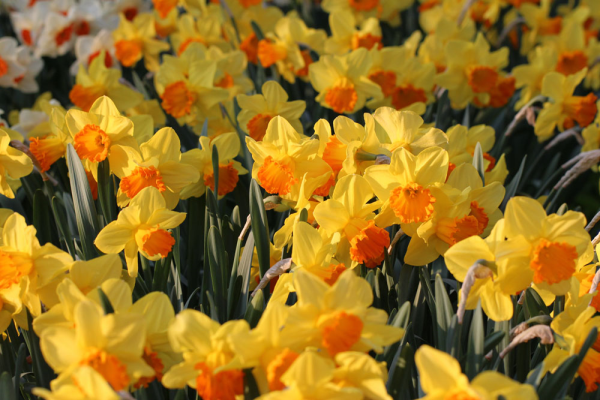 Are you ready for a bright, happy and fashionable spring garden?