Variety Spotlight – Dahlia Gallery Pablo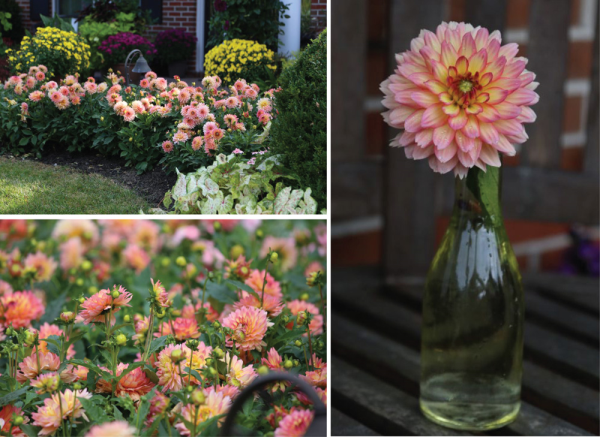 Are you looking to get more blooms from your garden? Dahlia Gallery Pablo is a stunning flower that will give you the flower power you are looking for!
One of the great features of Gallery Pablo is its bloom time. These dahlias will bloom from summer through fall. If you live in a zone where frost is prevalent in the fall, your dahlias will bloom up to that first frost. Simply put, that's a lot of weeks of color and flowers!
The Gallery Series of Dahlias are great as border plants and in containers because of their compact height. They also make great cut flowers in decorative bouquets. Everyone enjoys the gift of a bouquet of freshly cut flowers, especially home grown ones! Make it extra special and pair it with a unique summer vase, such as a vintage glass bottle or rustic metal container. Bring out your creative side and you'll be surprised what exquisite combinations you'll come up with! Don't forget to let us know your personal favorites!
Learn more about these spring-planted dahlias in the Garden Guide and find great gift ideas with
Longfield Gardens gift kits.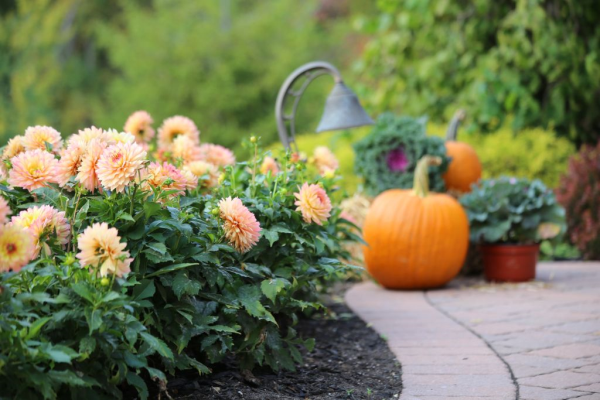 Dahlias blooming in October bloom lighter in color, complementing the pumpkins and fall decor.