Elephant Ears: Late Summer Fireworks for Pots and Planters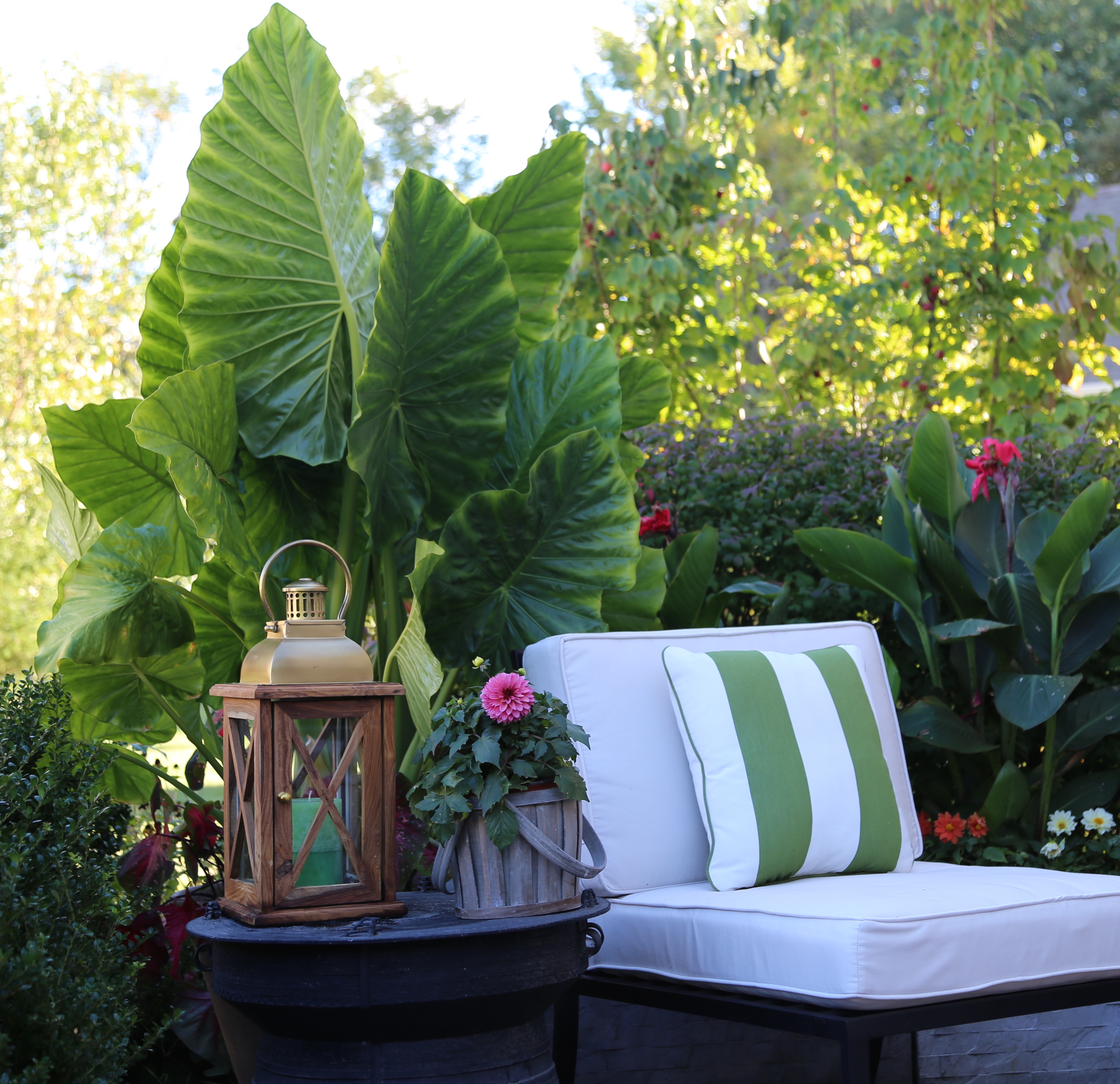 Gardeners are pushing container plantings to new heights. Both pots and plants keep getting bigger and more spectacular. Along with canna lilies, ornamental grasses and even bananas, one of the most popular plants for these outsize containers is elephant ears.
With their enormous heart-shaped leaves, these gentle giants don't need flowers to attract attention. The dramatic foliage and impressive height create an instant focal point. They're also fun to watch, because the slightest breeze sets the leaves in motion, shivering side to side or swaying to and fro.
Elephant ears will grow in sun or shade, so they are happy almost anywhere. Put them beside your front door to create a grand entrance, use them to make your patio feel more intimate, or grow them near a water feature or pool.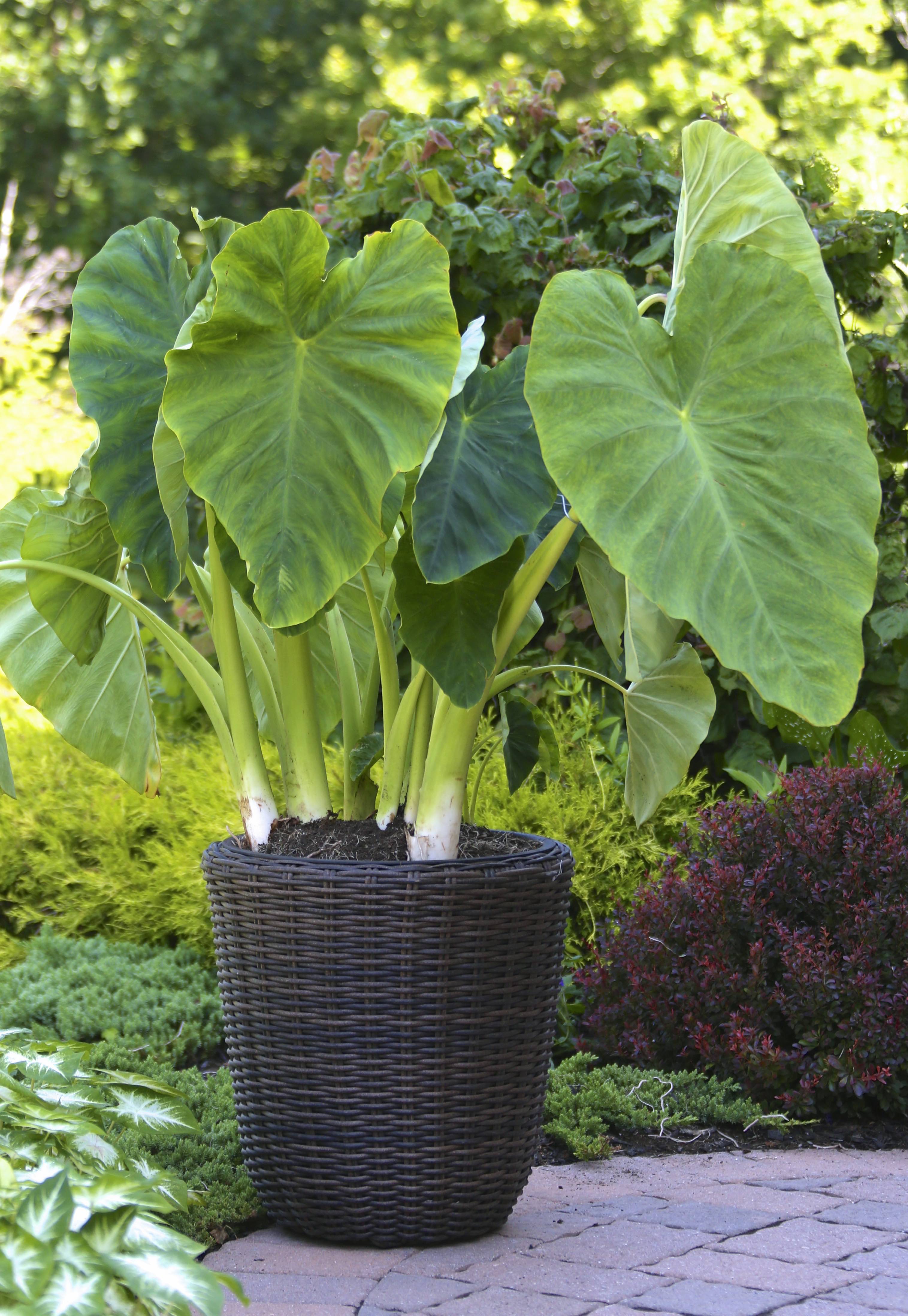 Colocasia esculenta
Being tropical plants, elephant ears thrive in hot and humid weather. In fact, the warmer the summer, the larger they get. From late August through September is when they really shine. By this time, most container plants have passed their prime and a lush tropical plant that's as tall as an adult always gets noticed!
Over the course of the summer, each softball-sized tuber will fill a pot about 18″ in diameter. Though these imposing plants can easily hold their own in a container, we've found caladiums make great companions. Both plants like the same growing conditions (heat and moisture) and their contrasting colors and similar leaf shapes invite all sorts of creative combinations.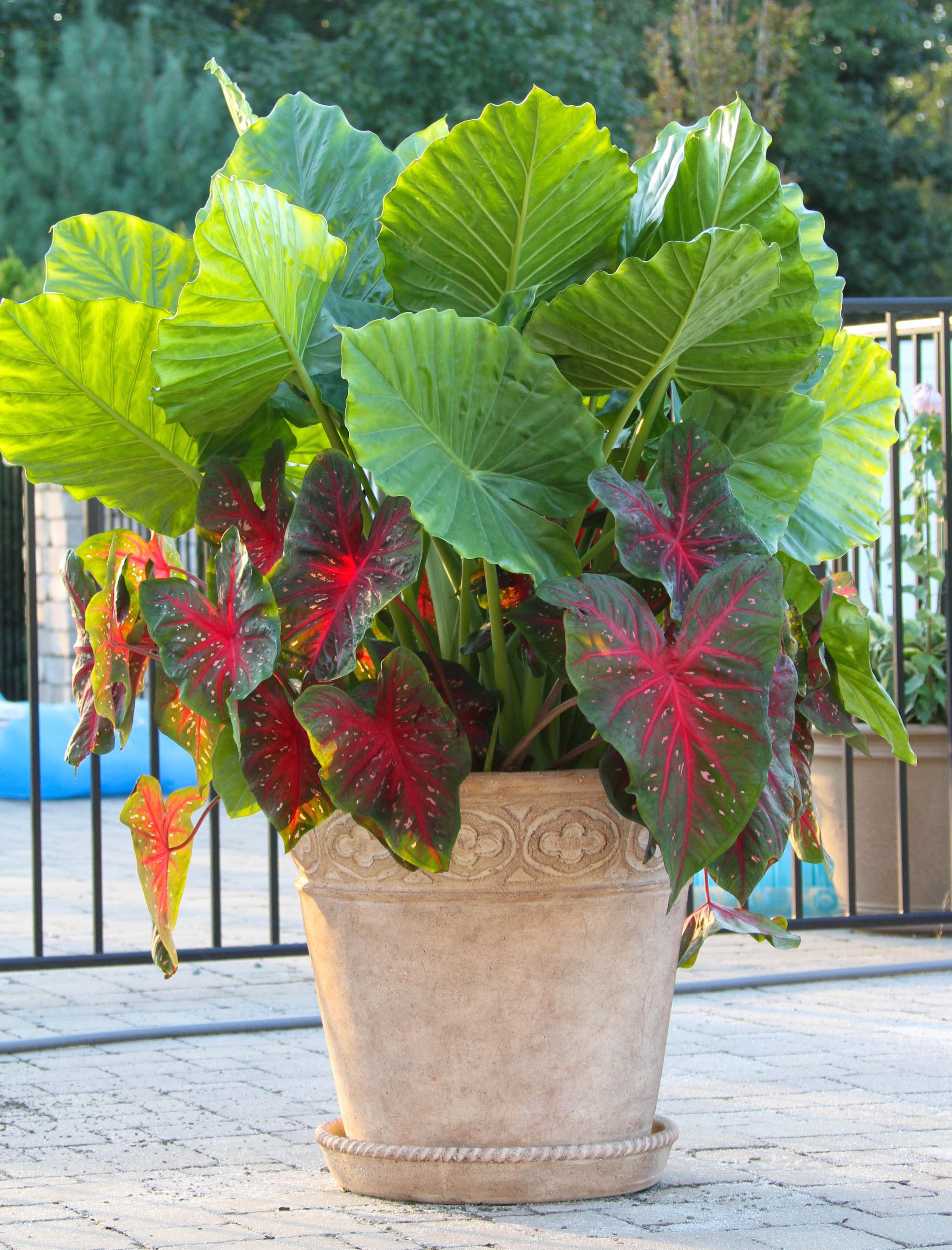 Alocasia macrorrhiza with Caladium Red Flash
There are two types of elephant ears: colocasias and alocasias. Colocasias display their leaves with the tips pointing down. They prefer full sun and consistent moisture. Alocasias hold the tips of their leaves up or outward. They prefer more well drained soil and a bit of shade. We've put together a slide show so you can see what makes each type unique.
If you'd like to try growing some of these tropical titans, you can shop our complete selection here.
To learn more about how to plant and grow them, read the Growing Guide for Elephant Ears.