Falling In Love With Dinnerplate Dahlias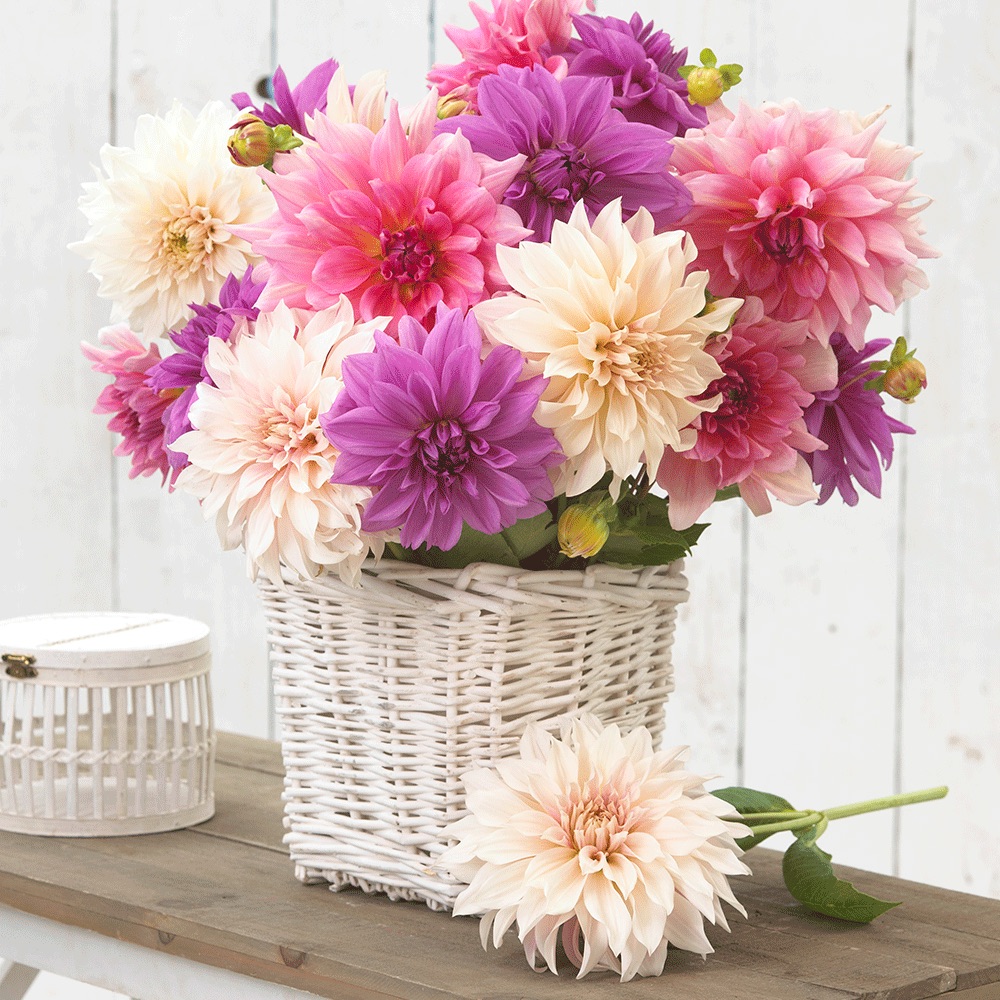 Sometimes all it takes is one look. The dahlia Café Au Lait caught my eye as I wandered through the crowded aisles of Seattle's Pike Place Market. It was wrapped in brown kraft paper, combined with pink and peach zinnias, pale blue hydrangeas and lavender asters. If you aren't familiar with this variety, it's the pale one in the photo above (the other two are Lavender Perfection and Otto's Thrill).
Though I usually gravitate toward bolder colors, that romantic, pastel bouquet won me over and Cafe Au Lait will definitely be in my garden this summer. Over the years I have grown many types of dahlias, but never any in the dinnerplate family. I'm not sure why. Maybe their size put me off. The flowers can be 8 or even 10″ across. Definitely impressive, but maybe a little too brassy.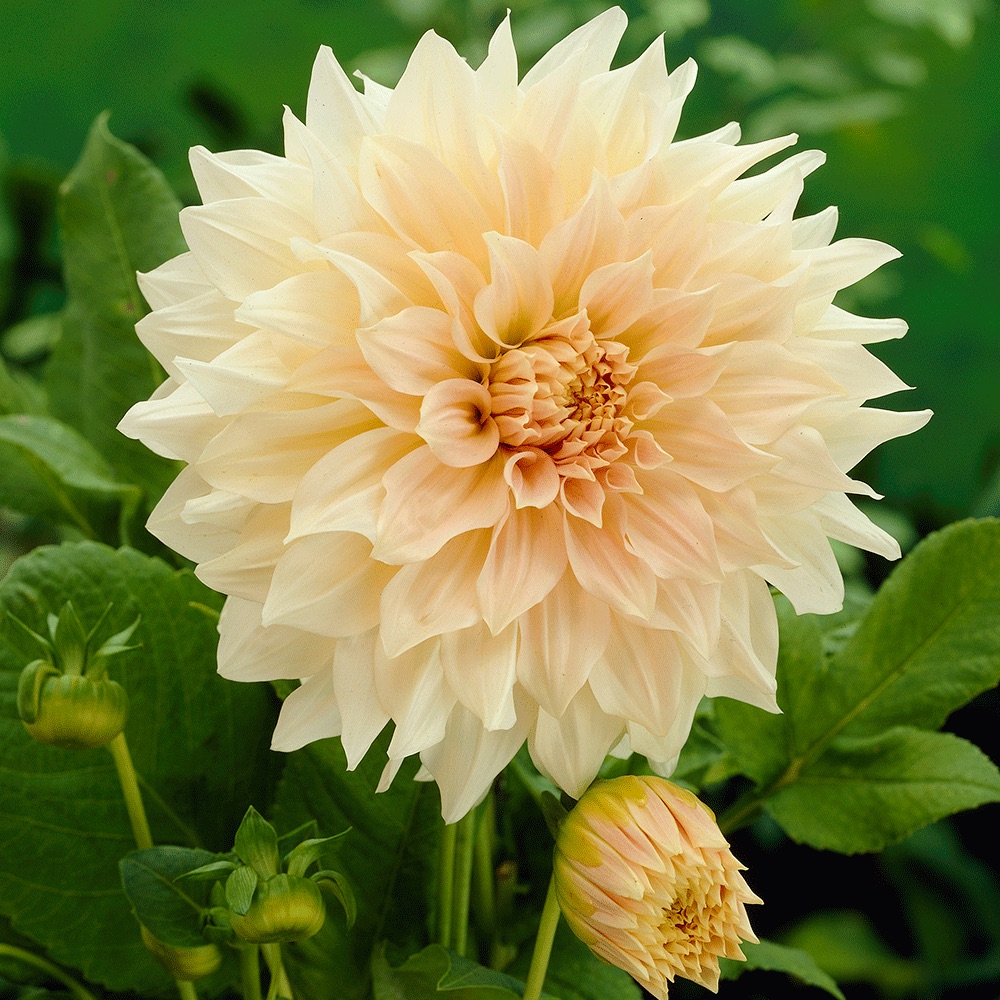 It turns out that I'm not the only one who has lost their heart to Café au Lait. It's a top 10 flower for wedding bouquets and even has its own Pinterest Boards, like this one. I can see why. Their dreamy color, which could be described as buff with a peachy-pink blush, looks as good with whites and pastels as it does with burgundy and deep purple. The flowers are even bigger than a peony and almost as sumptuous. Plus, they bloom for months rather than weeks, so you can be picking bouquets from midsummer through fall.
Since I've crossed the line and will be planting one dinnerplate dahlia, why not try two? Several new varieties have been introduced over the past 5 years, with some unexpected flower styles and color combinations.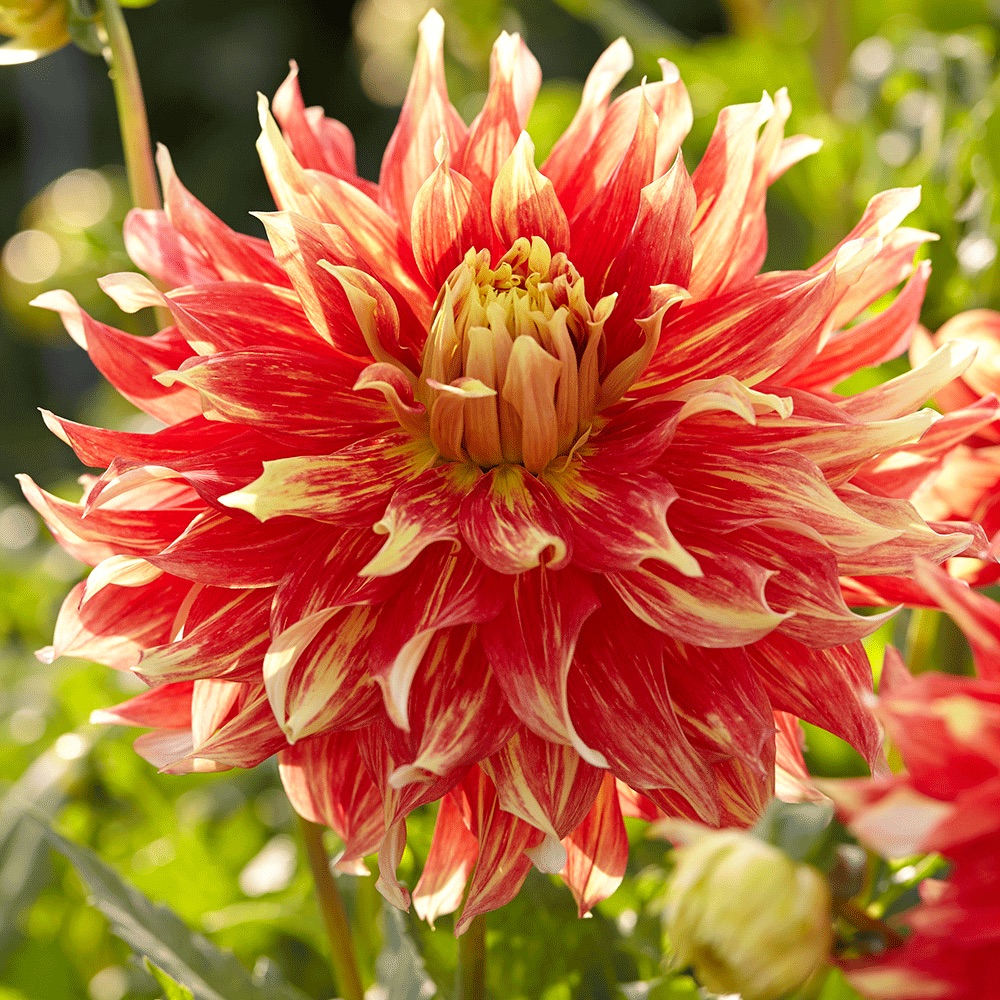 Imagine the dahlia Bodacious (above) in a vase with goldenrod, wine-red amaranth and some red and orange gladiolas.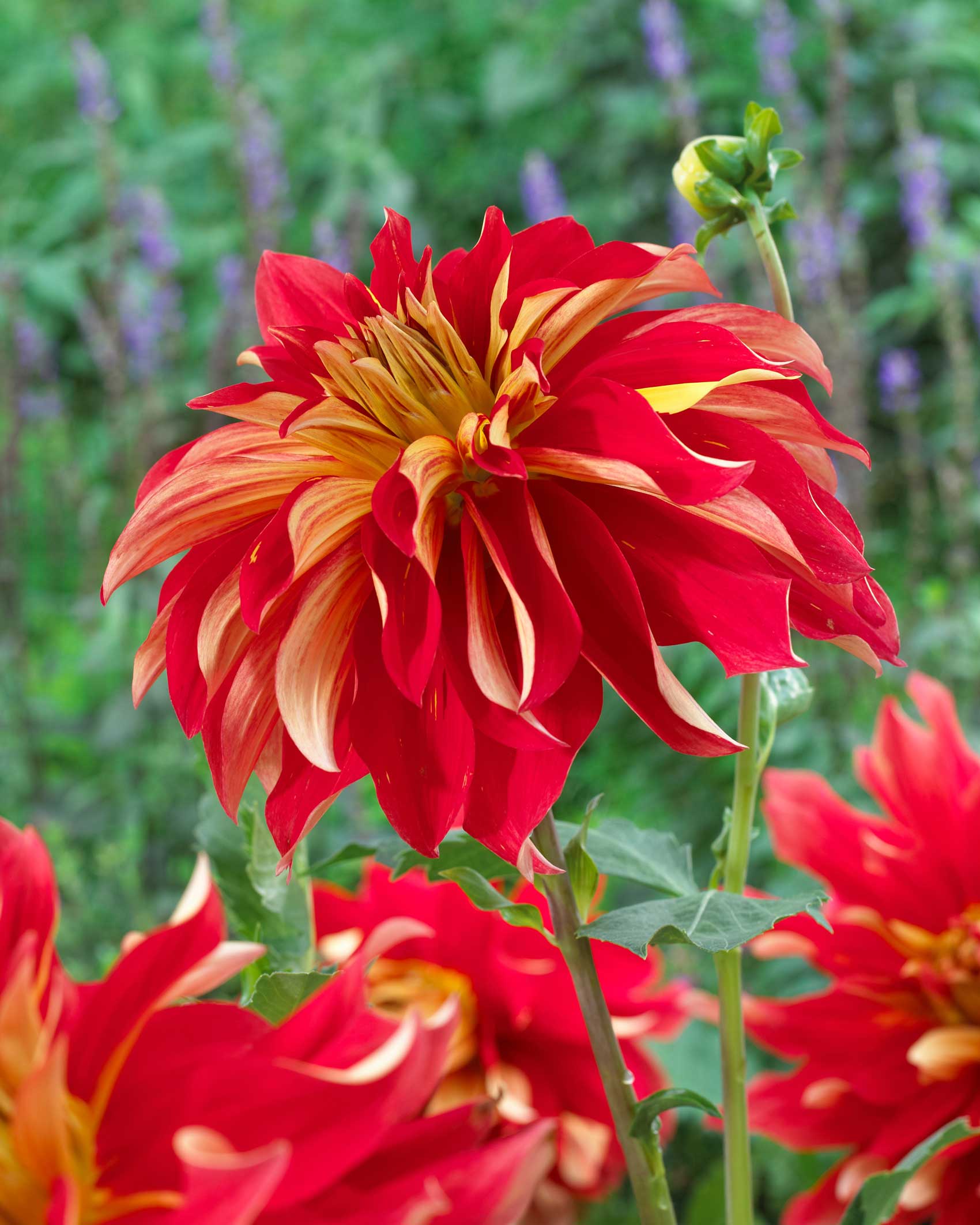 Above is Nick Sr., showing its twisting, two-tone petals.
Longfield Gardens offers more than 40 different varieties of dahlias as well as many beautiful pairs, mixes and collections. Popular varieties like Café au Lait sell out quickly so it's always good to order early and reserve your new favorites. Dahlias are available for pre-order starting in the fall, and are shipped in early spring.
All dahlias make great cut flowers, but here are 10 can't miss favorites: American Dawn, Arabian Night, Cartouche, Diva, Karma Corona, Labyrinth, Lavender Perfection, Thomas Edison, Tsuku Yori No Shisha and Vancouver.
Click here to See All Dahlias.