Fragrant Lilies for Your Summer Garden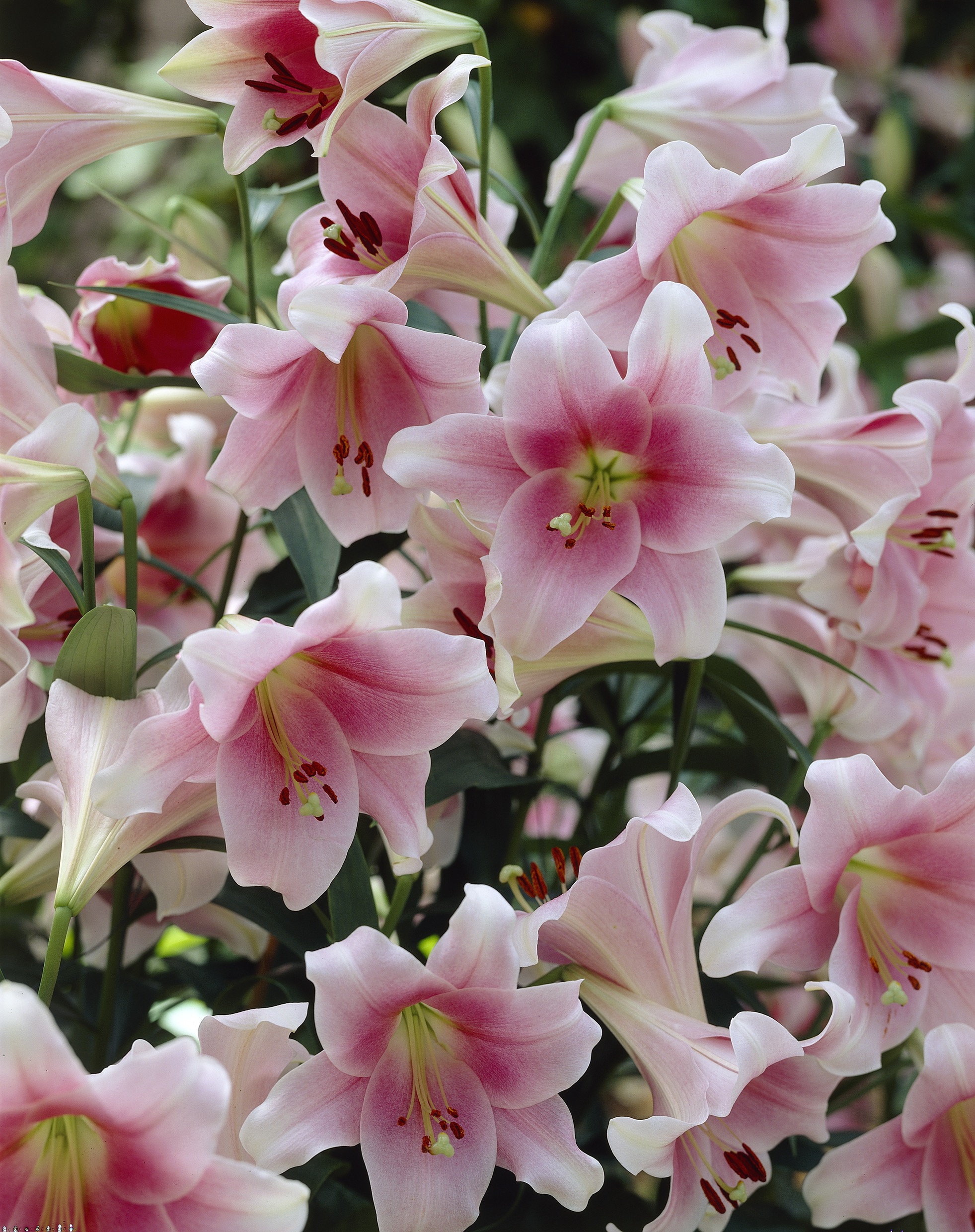 Summer is filled with so many good smells: suntan lotion, burgers on the grill, rain at the end of a hot day, and my personal favorite… lilies!
From mid-July to September, my home and garden are filled with the alluring and mysteriously complex fragrance of lilies. Every year I manage to make room for a few more bulbs, especially the fragrant ones: trumpets, Orientals and Oriental-trumpets. To make the lily season last as long as possible, simply plant some of each type, so they bloom in succession.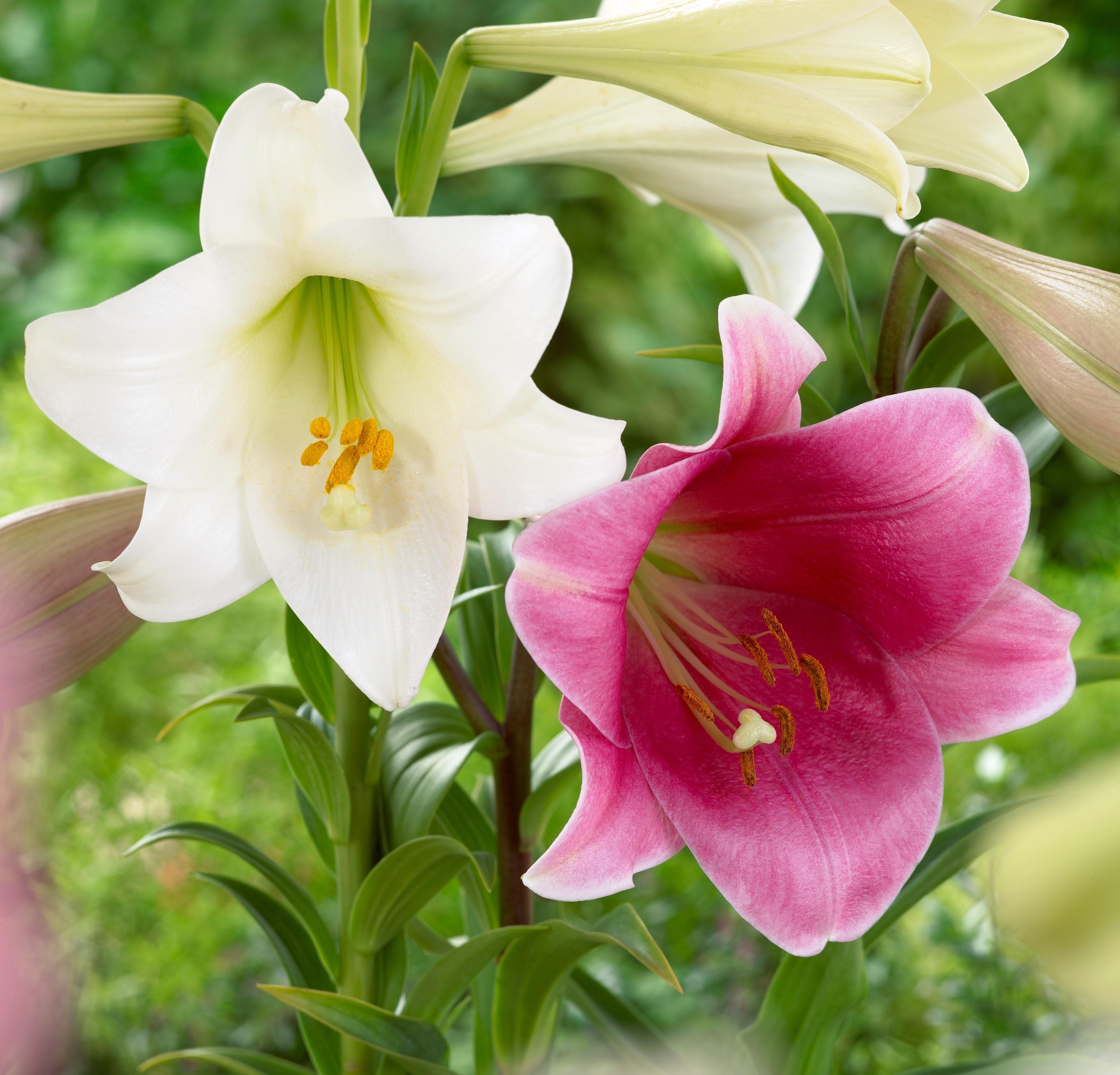 Trumpet Lily Hybrids
Lily season starts in June with brightly-colored Asiatics, followed by large-flowered, incredibly vigorous LA hybrids. Some LA lily varieties are lightly fragrant, but the real perfume starts in early to mid-July with trumpet lilies and trumpet hybrids.
These lilies have large blossoms with a deep throat, thick, smooth petals and a sweet fragrance that's noticeably stronger in the evening. Once established, they can grow 5 to 6 feet tall, so it's best to position them at the back of your garden beds. Flowers of the true trumpets are usually white or yellow, with hybrids such as 'Pink Planet' and 'Orange Planet' extending the color range.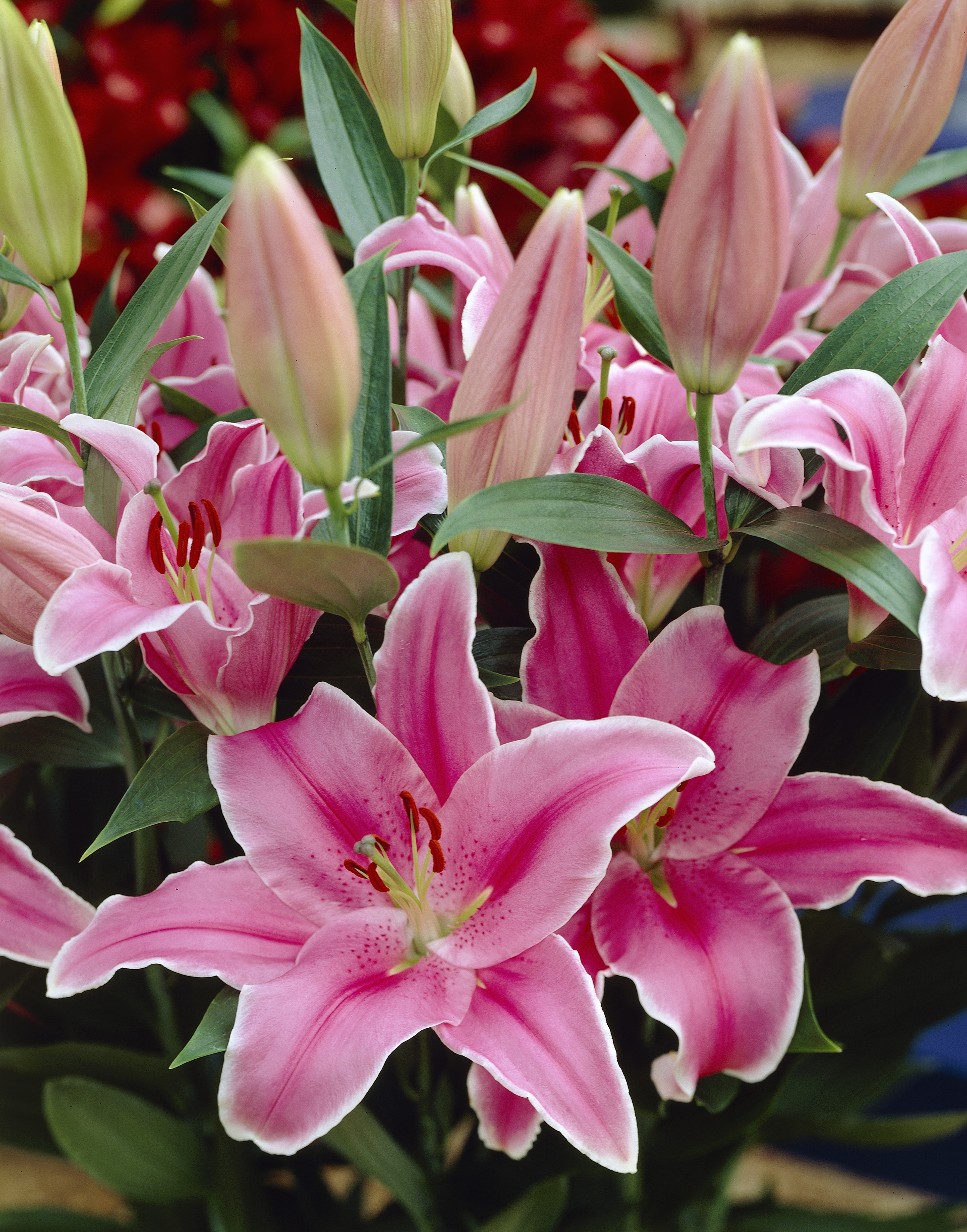 Oriental Lily
Next to bloom are Oriental lilies. Their enormous, open-faced blossoms can measure 6 to 9″ across. The petals often have a slightly bumpy texture and may display freckles, stripes or be edged in a contrasting color. Orientals have prominent stamens and are intensely fragrant. Heights are typically about 3 feet, though some grow a foot or two taller. They're ideal for flower beds and are also great cut flowers. 'Stargazer' is the world's most popular Oriental lily, but there are many beautiful varieties, including pure white 'Casablanca', white and gold 'Salmon Star' and deep red 'Cobra.'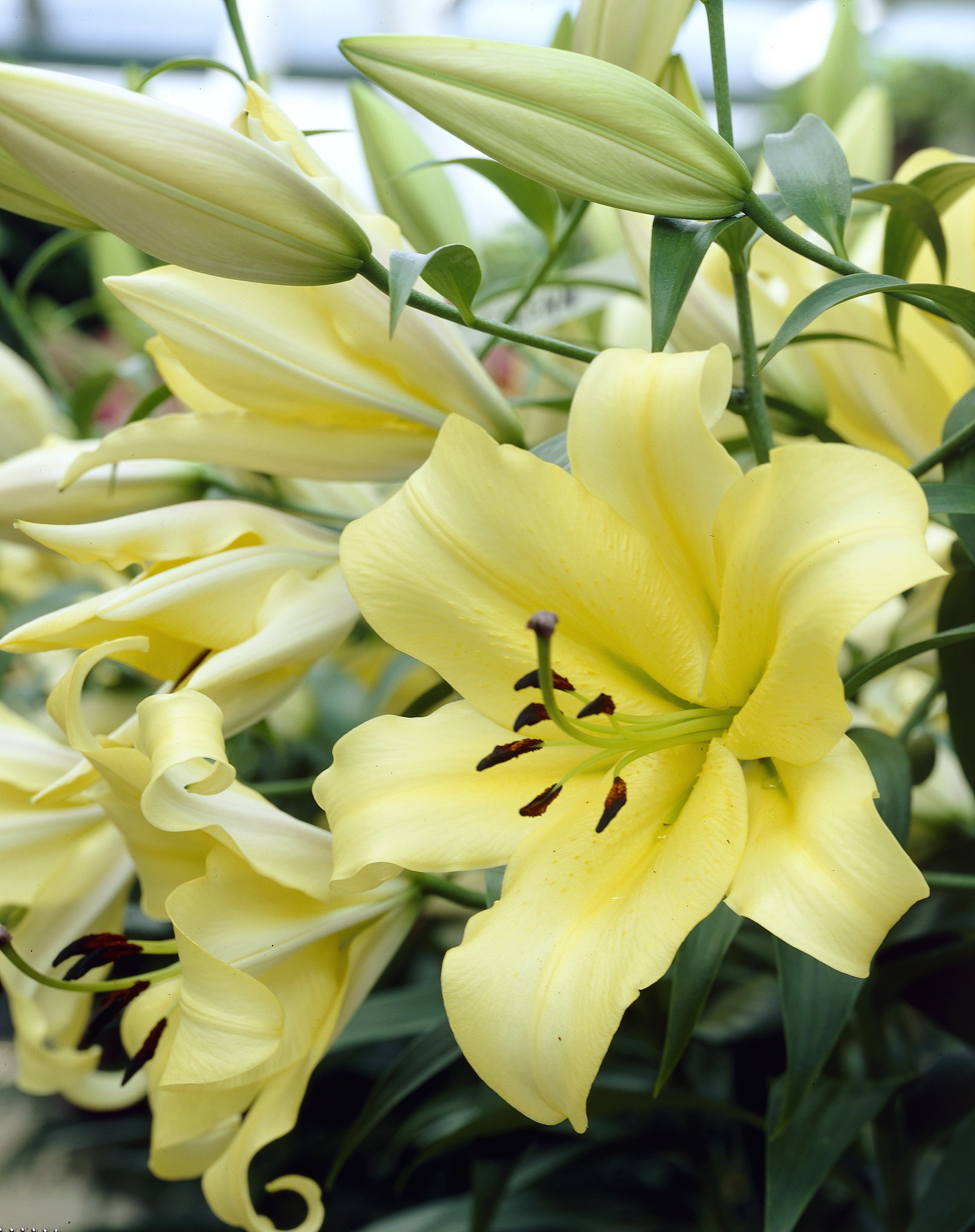 Oriental-Trumpet Lily 'Yelloween'
OT lilies, also known as Orienpets are a cross between Oriental and Trumpet lilies. In my garden they are the last lilies of the season, and are the strongest plants with the most flowers and the best fragrance. The blossoms can measure 10″ across and with more than a dozen buds per stem, the show usually lasts a full 3 weeks. My favorite is big, buttery 'Yelloween' (shown above). This year I added 'Montego Bay' and was wowed by its unusual color, which is a blend of rose, salmon, pale yellow and burgundy.
For a quick look at when various types of lilies bloom, check out Bloom Times for Lilies.