Growing Muscari in Containers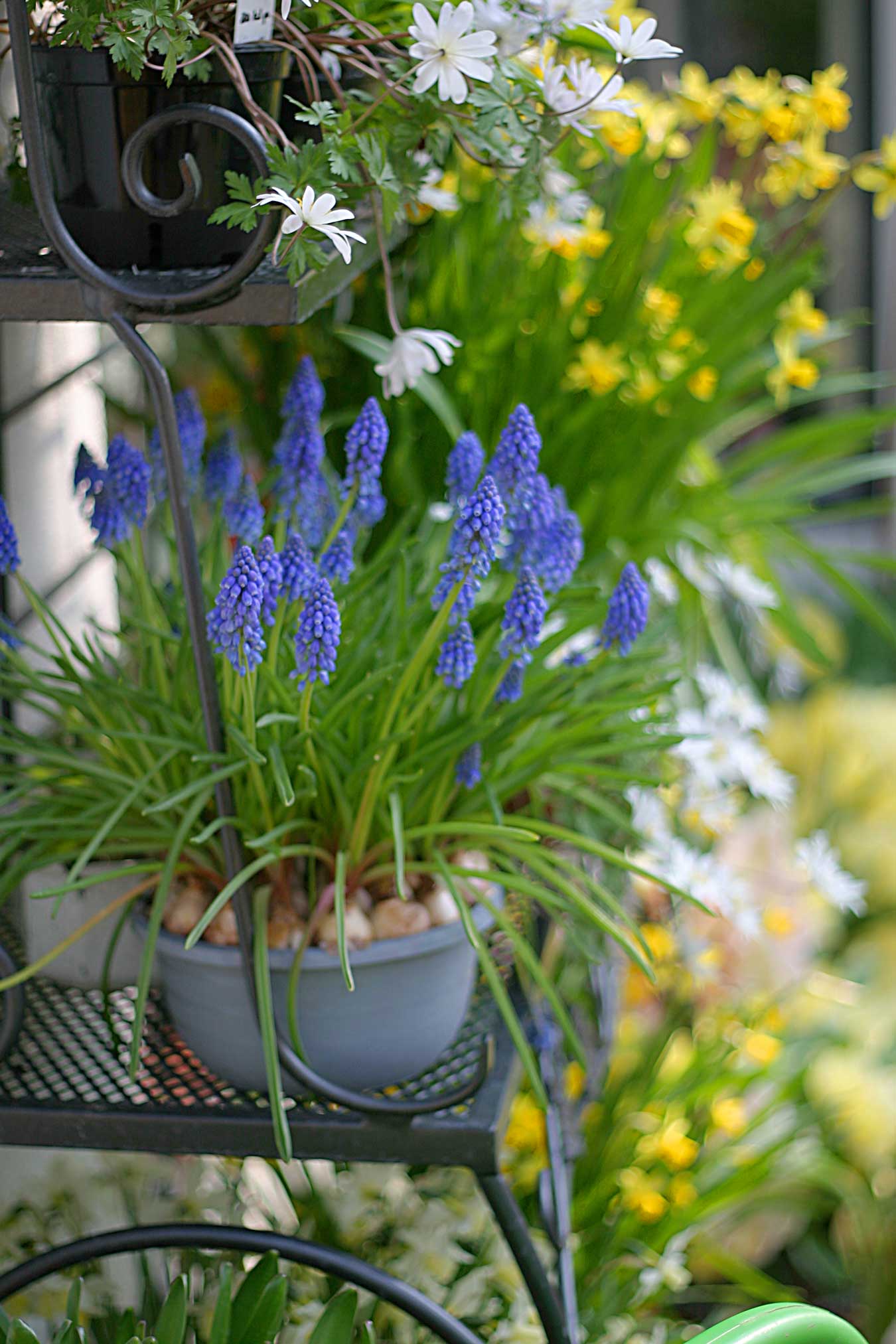 Muscari are one of my favorite spring flowers. They aren't as big and showy as tulips or daffodils, but they do:
have heavenly blue flowers
make ideal companions for every other type of bulb
are reliably perennial
smell good — like grape juice
fade away quickly after they bloom
are rarely bothered by deer or rodents
grow well in containers
are good for forcing
What to Love About Muscari
My favorite thing about muscari is the way the flowers are formed. Each one is so intricate and perfectly assembled. They remind me of the jeweled brooches in my grandmother's jewelry box.
For example, look at the amazing powder-blue flowers below. They're 'Valerie Finnis'.
There are already many different varieties of muscari in my garden. But every fall I plant additional bulbs in pots, so I can admire their flowers up close. Last year was the first time I grew the amazing tri-color variety named 'Ocean Magic'.
A whole handful of bulbs costs about $3, so you can try some fun creative projects.
I like muscari all by themselves, but they are also the perfect bulbs to add to a pot of tulips or daffodils. Here they're mixed with daffodil 'Tete a Tete'.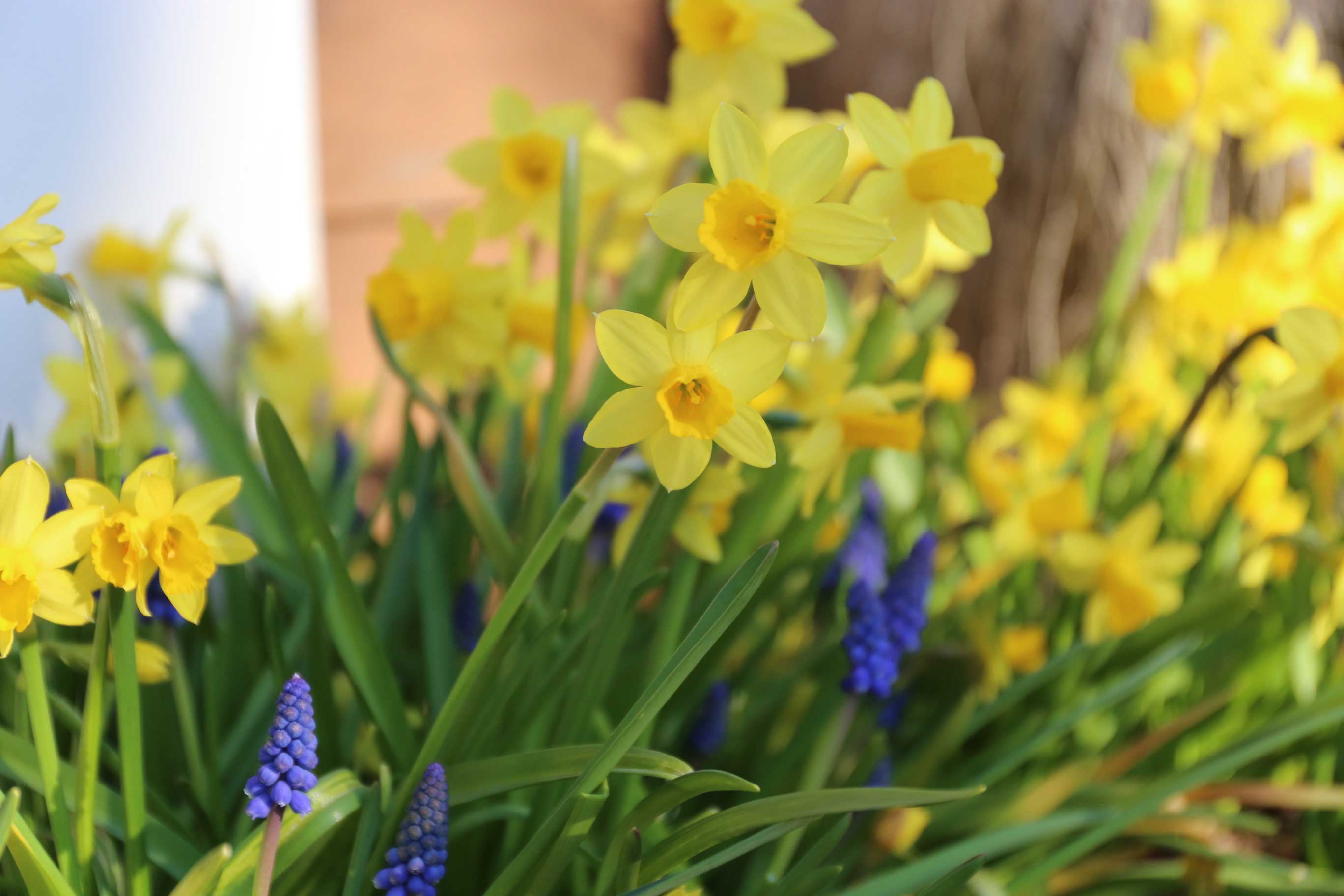 Most of the 25 pots of bulbs that I planted this fall, included at least a handful of muscari. The pretty blue flowers and grassy foliage always seems to look just right. What sorts of fall bulbs did you plant in containers?
To learn more about growing muscari, read All About Muscari. To learn about growing bulbs in containers read  How to Grow Spring Bulbs in Containers.