How to Use Alliums in a Naturalistic Garden Design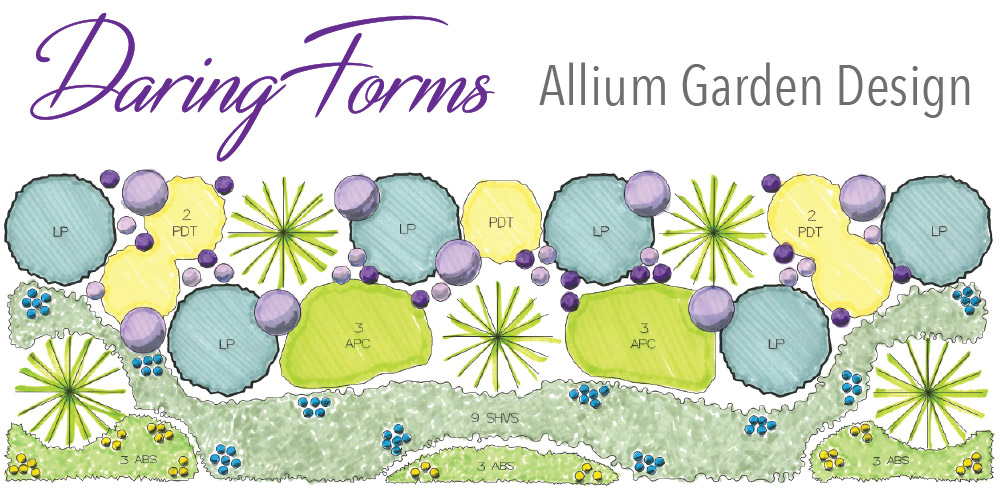 There's nothing subtle about alliums. Their round flower heads and slender, leafless stems make them look like exclamation points in the landscape.
Though alliums have big personalities, these spring-blooming bulbs are incredibly versatile. The following garden design was created by Columbus-based garden designer Nick McCullough. It shows how effectively alliums can be used in a naturalistic planting, combined with low maintenance perennials and ornamental grasses.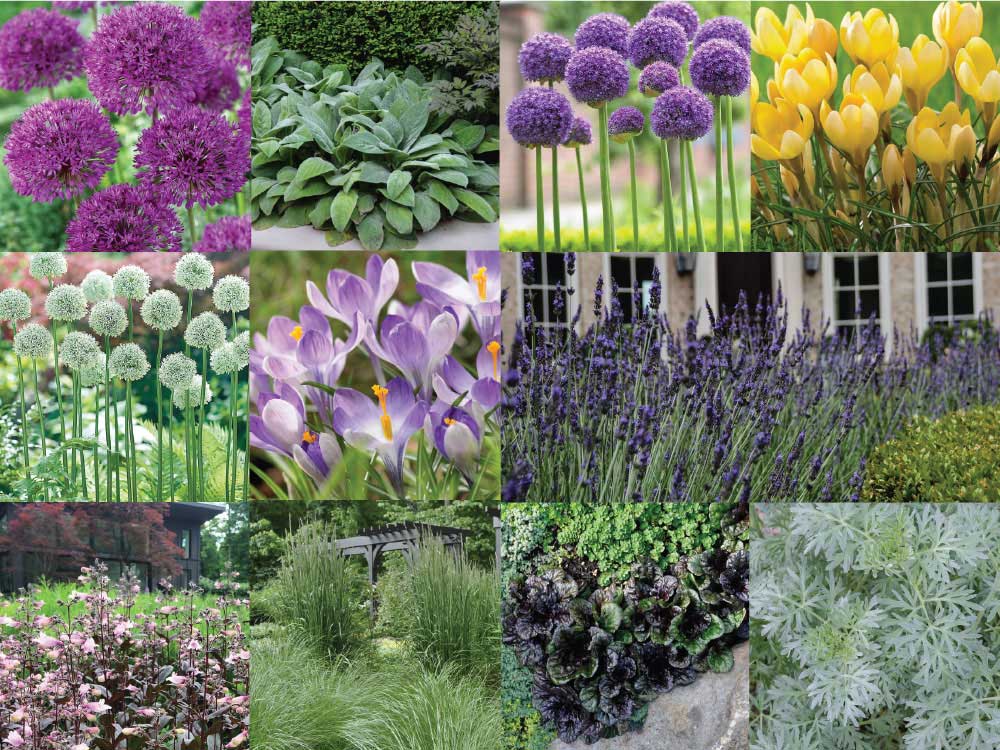 Nick is an award winning, APLD-certified garden designer who also owns McCullough's Landscape and Nursery. He is author of the blog Thinking Outside the Boxwood and shares beautiful design solutions on his popular Pinterest boards.
The first garden Nick designed for Longfield Gardens, "Bountiful Blooms", combines alliums with classic perennials such as peonies, lady's mantle, salvia and Russian sage. This second design, "Daring Forms", emphasizes foliage over flowers. It features Allium Purple Sensation, Allium Mount Everest and Allium Gladiator.
Pairing Alliums With Other Low-Maintenance Perennials
The garden is designed for a sunny, 10' x 18' area, but it can be easily modified to fit almost any space. The Daring Forms design can also be used as inspiration for an existing garden. Depending on the space available, you can incorporate some or all of the suggested plants.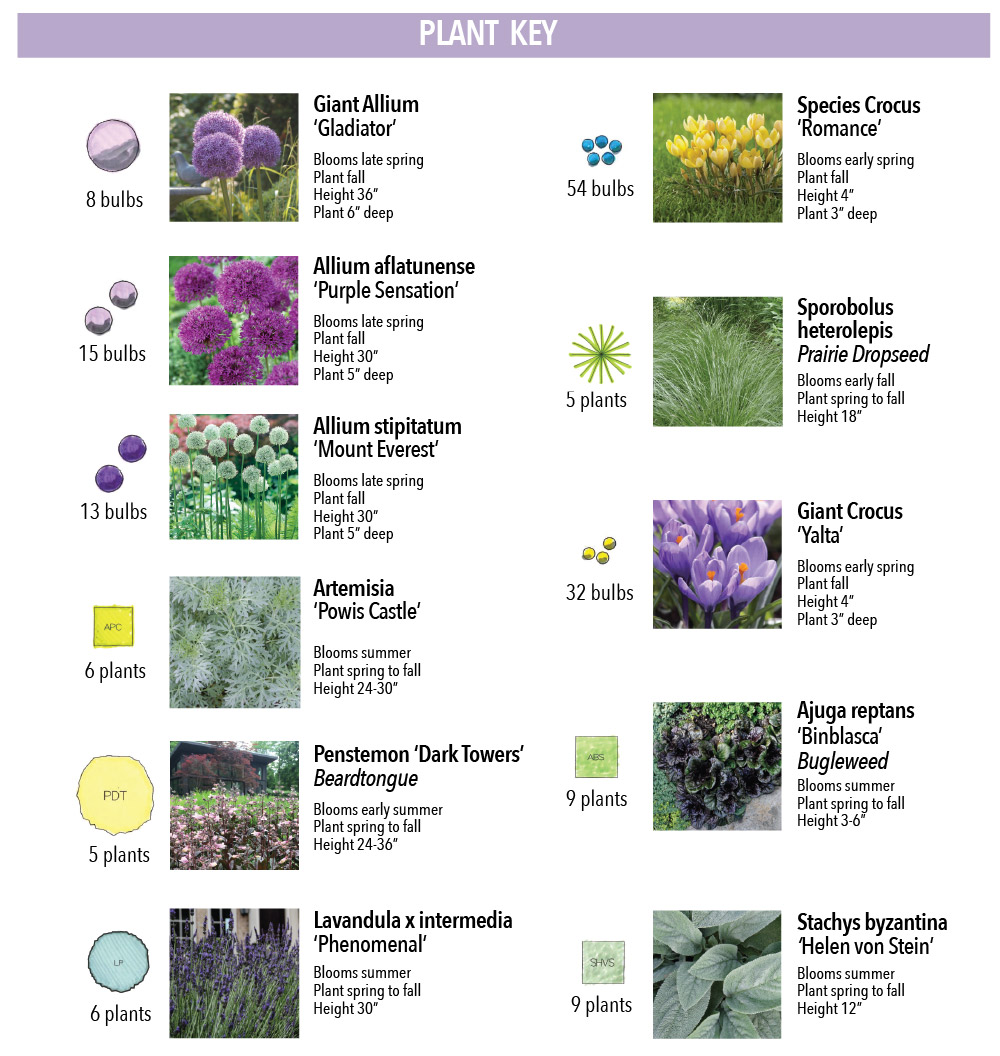 You can see this garden design and learn more about the various plants in the following article our website: Allium Garden Design: Daring Forms.
Fall is the time for planting allium bulbs. To reserve the varieties you want, plan ahead and place your order in late spring. We will reserve your bulbs and ship them to you between September and October, depending where you live. You may also want to consider buying one of our allium collections. It's a perfect way to sample a number of different types. You'll find our full selection of alliums HERE.
The National Garden Bureau chose alliums as the 2016 bulb of the year. Our thanks to the NGB and the following bloggers for helping to spread the word about these beautiful low maintenance plants:
Nick McCullough at Thinking Outside the Boxwood
Amy Andrychowicz at Get Busy Gardening
Amy Renea at A Nest for All Seasons
Fran Sorin at Gardening Gone Wild