Late Summer Flower Bulbs Hit Their Stride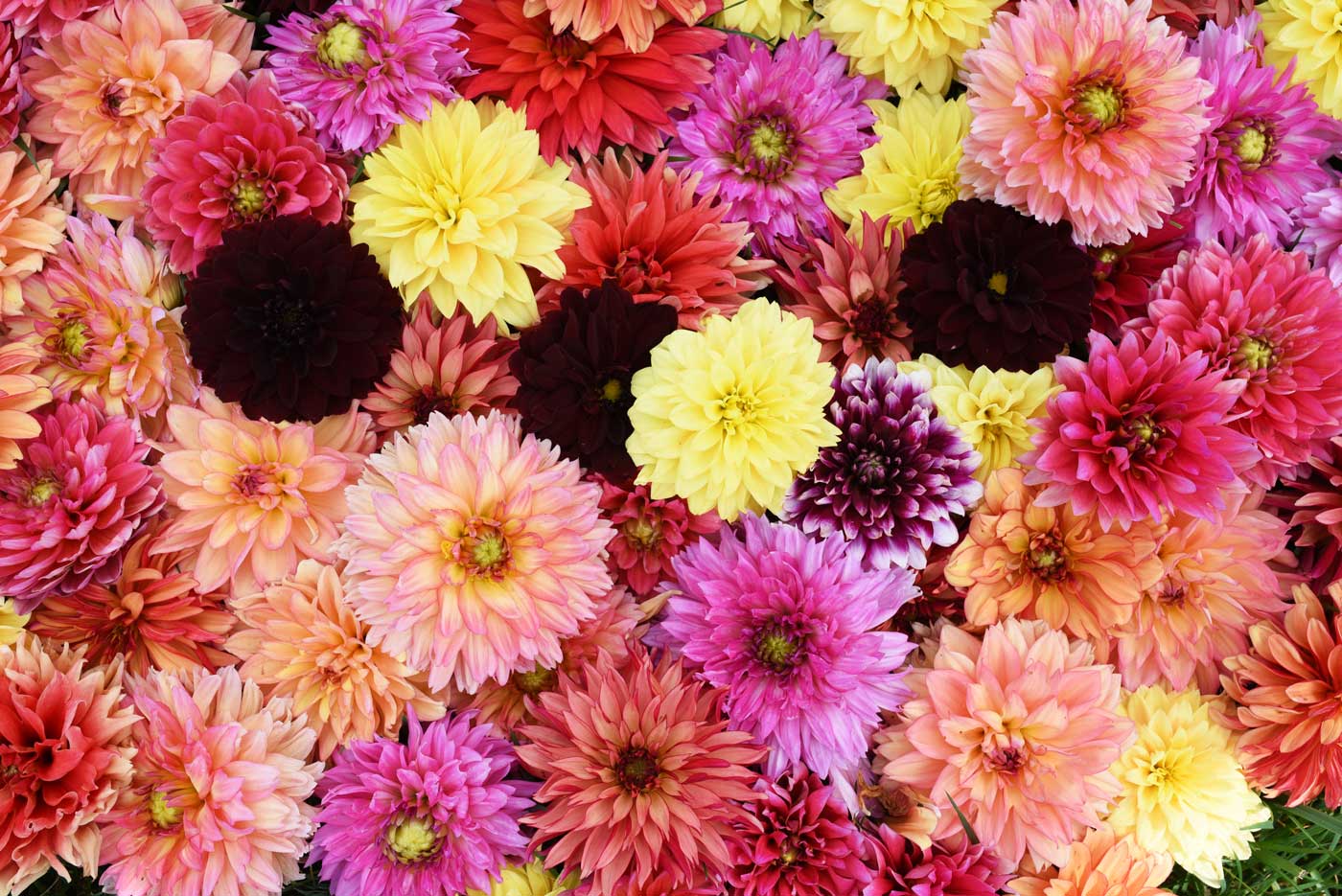 August is an exciting time in our trial garden. There's something new to admire every single day. This month the stars of the show are summer bulbs, and in particular, cannas and dahlias. Here's a quick peek at what we're seeing.
Dahlias Short and Tall
Border dahlias may be on the short side, but they always have a very large presence in our trial garden. We use these versatile, hard-working plants in landscape borders, display beds and containers. They produce an incredible number of flowers and never take a break. Plus, they come in a wide range of beautiful colors as shown in the opening photo.
This summer we are growing several new border dahlias and already have a couple favorites, including peachy Melody Dora, pictured below, and bright red Gallery Rivera.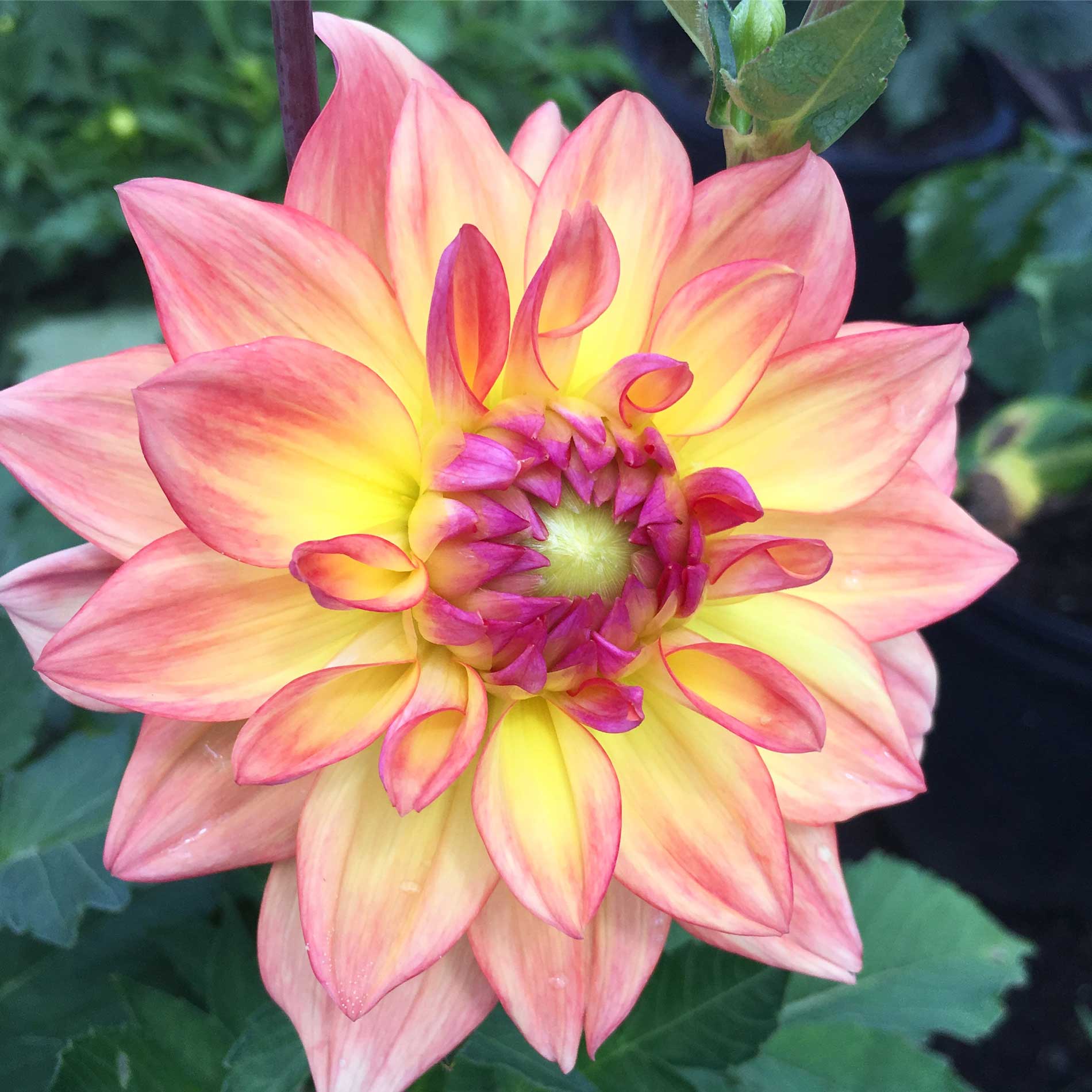 Most of our border dahlias are either Gallery dahlias (18-24" tall) or Melody dahlias (24 to 30″). The height difference between these two families isn't large, but it is surprisingly useful when you're composing containers or creating planting combination in a garden bed. Mixing the two types together is also very effective — especially when the varieties are similar in color.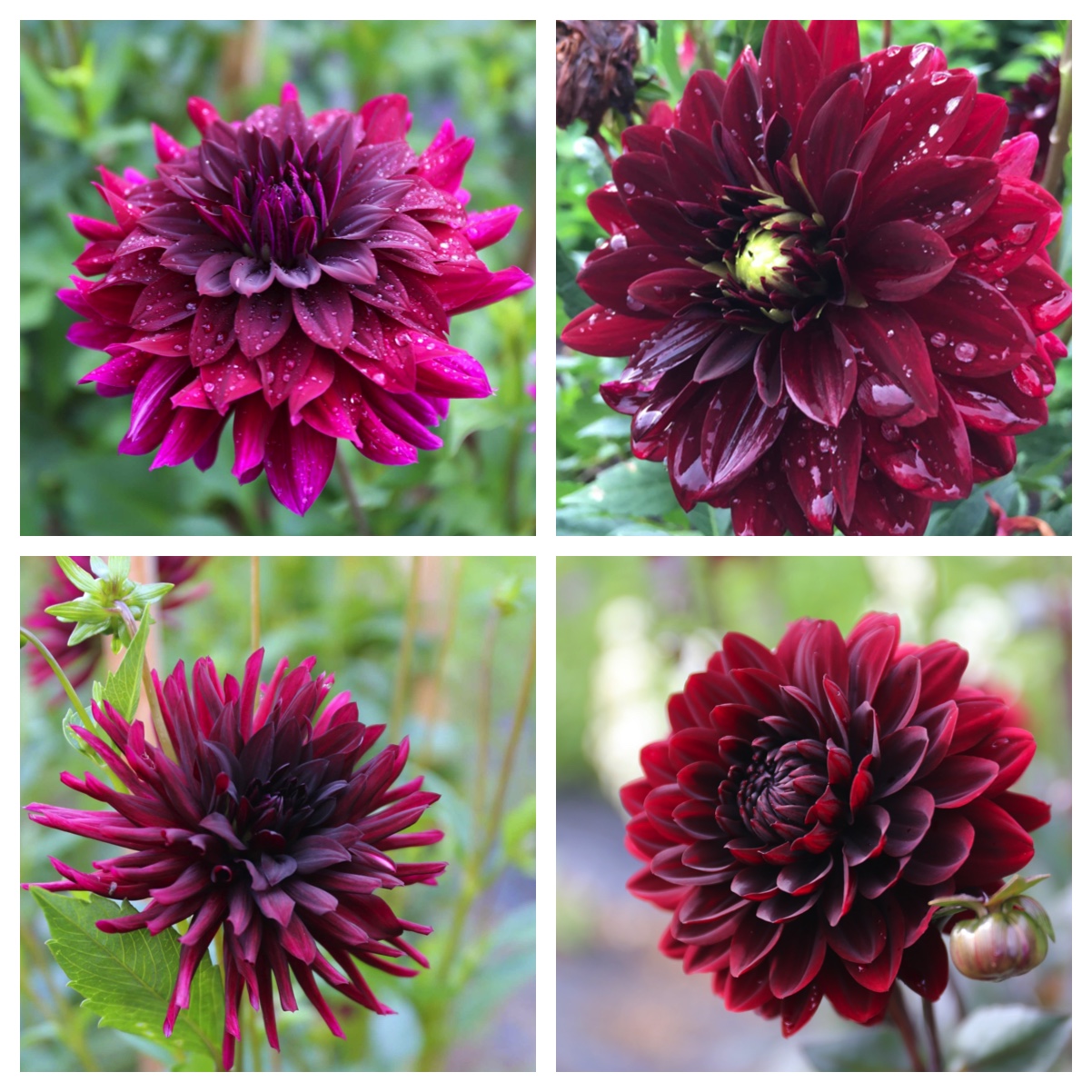 This year we are growing most of our full-size dahlias in pots to save space. The plants are still ramping up, so peak photo season is a few weeks off. These burgundy varieties already look amazing. Clockwise from upper left are Rip City, Arabian Night, Karma Choc and Nuit d'Ete.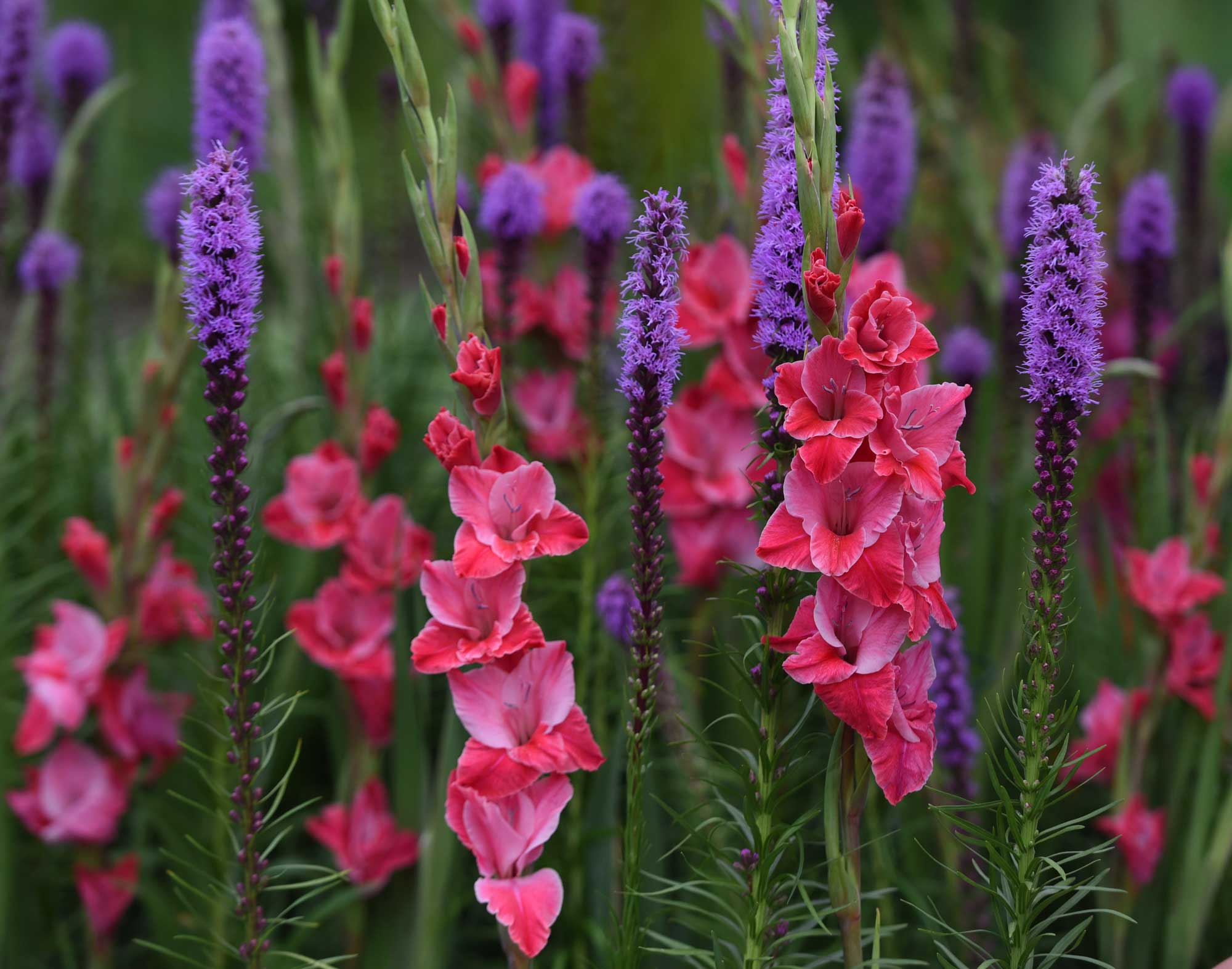 Liatris and Gladiolus
We are crazy about this new combination. The liatris and gladiolus bulbs were planted at the same time in mid-May and they began blooming about 10 weeks later. This would be a great look for a cutting garden and an impressive late summer feature in a perennial garden. Bees, butterflies and hummingbirds agree!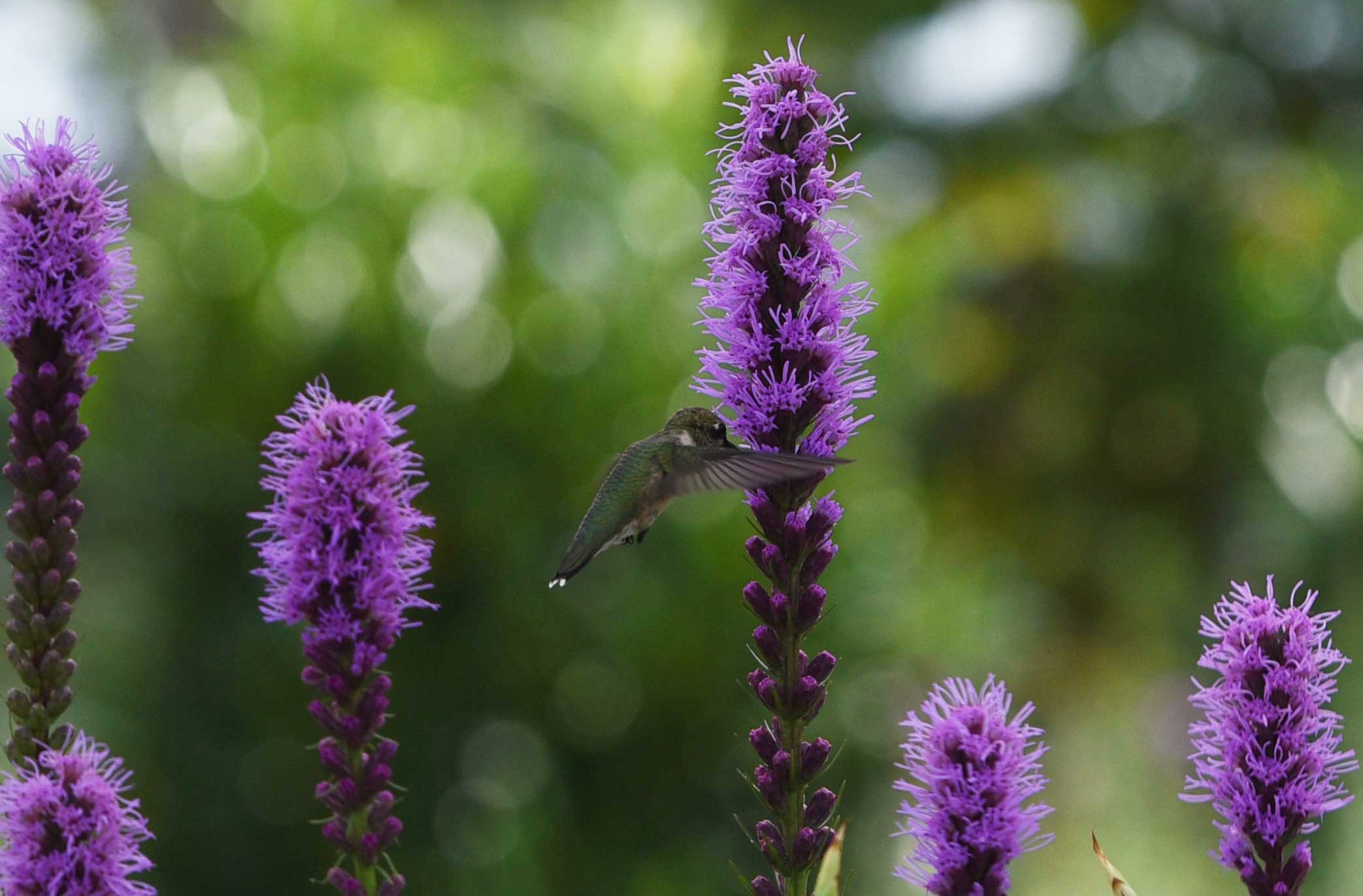 Cannas
We are also trialing several new canna varieties from Costa Rica. All have extra showy flowers and are incredibly vigorous (8 feet tall and still going).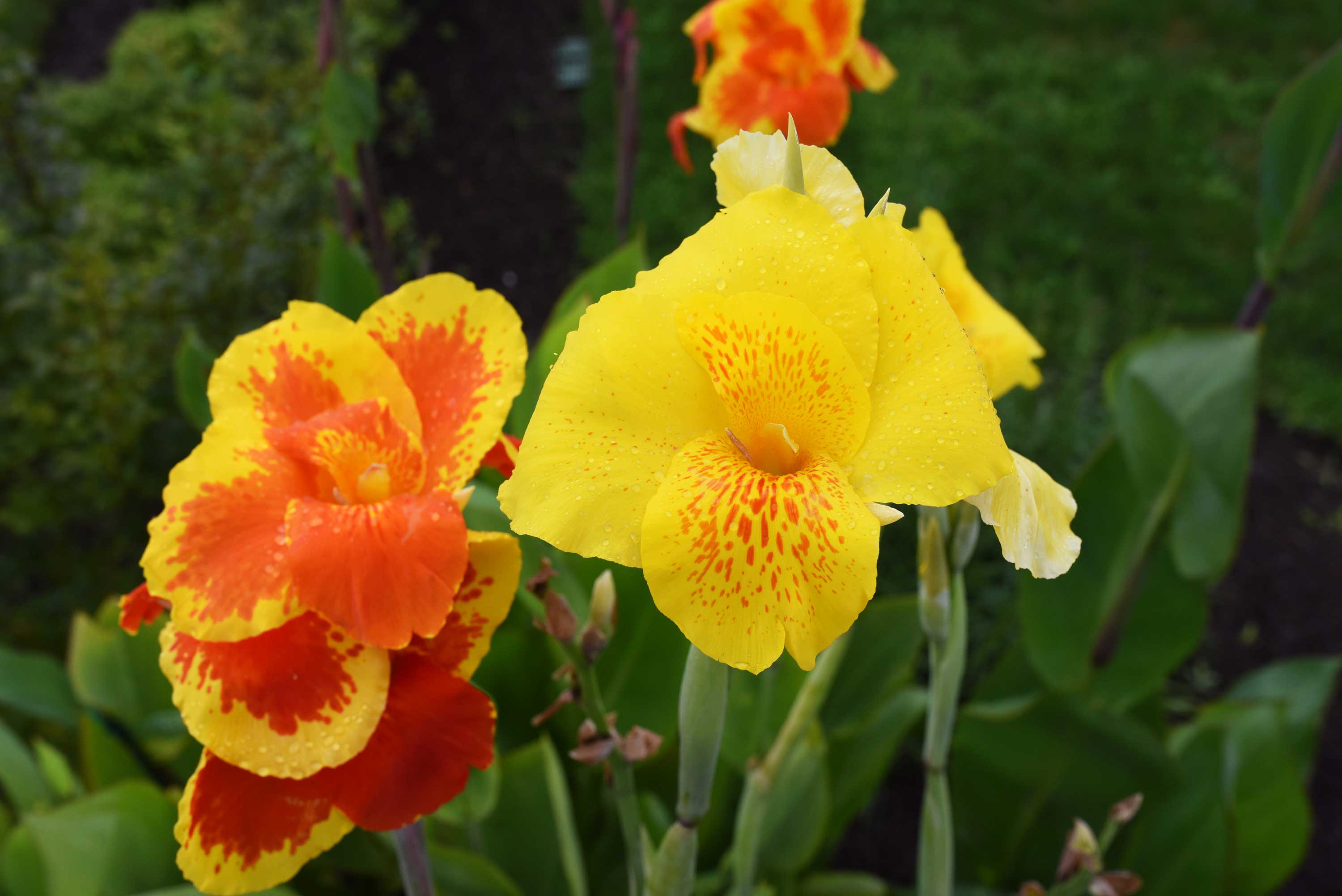 An interesting note on cannas. The photo below shows 'Pretoria' growing beside the tool shed in our trial garden. By mistake, we left the tubers in the ground last winter (we are in hardiness zone 7a) and as you can see, they came back very strong.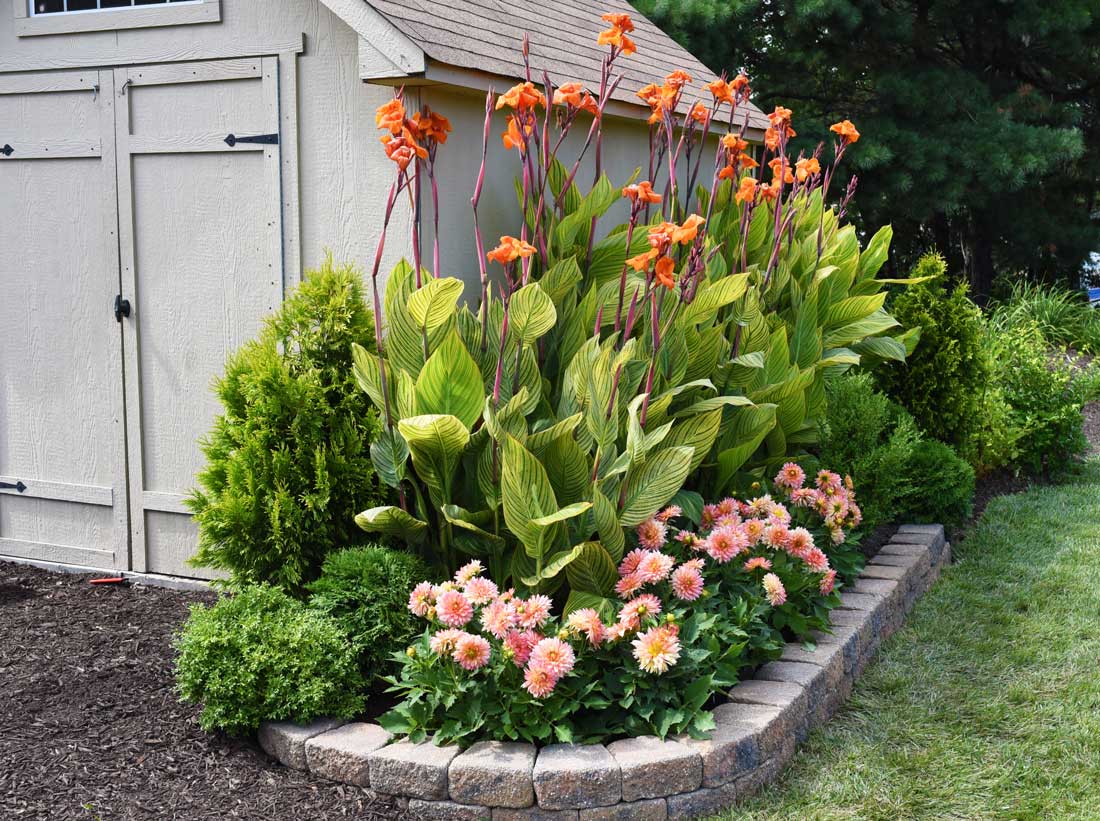 Officially, cannas are only hardy in zones 8-11, but our sandy soil is exactly what most bulbs like. So if you live in zone 7 and have well drained soil, you may want to try growing cannas as perennials! See the choices HERE.
Look for one more update in about a month — before we start the big switch-over to planting tulips, daffodils and other spring-blooming bulbs.