Muscari: The Special Sauce for Your Spring Garden
If you love flowers, Holland's Keukenhof gardens should definitely be on your bucket list. When you're there, you will see a LOT of muscari. That's because these grape-scented flowers, commonly known as grape hyacinths, are the perfect companion for every spring-blooming bulb. Here are 6 reasons you should be planting them this fall: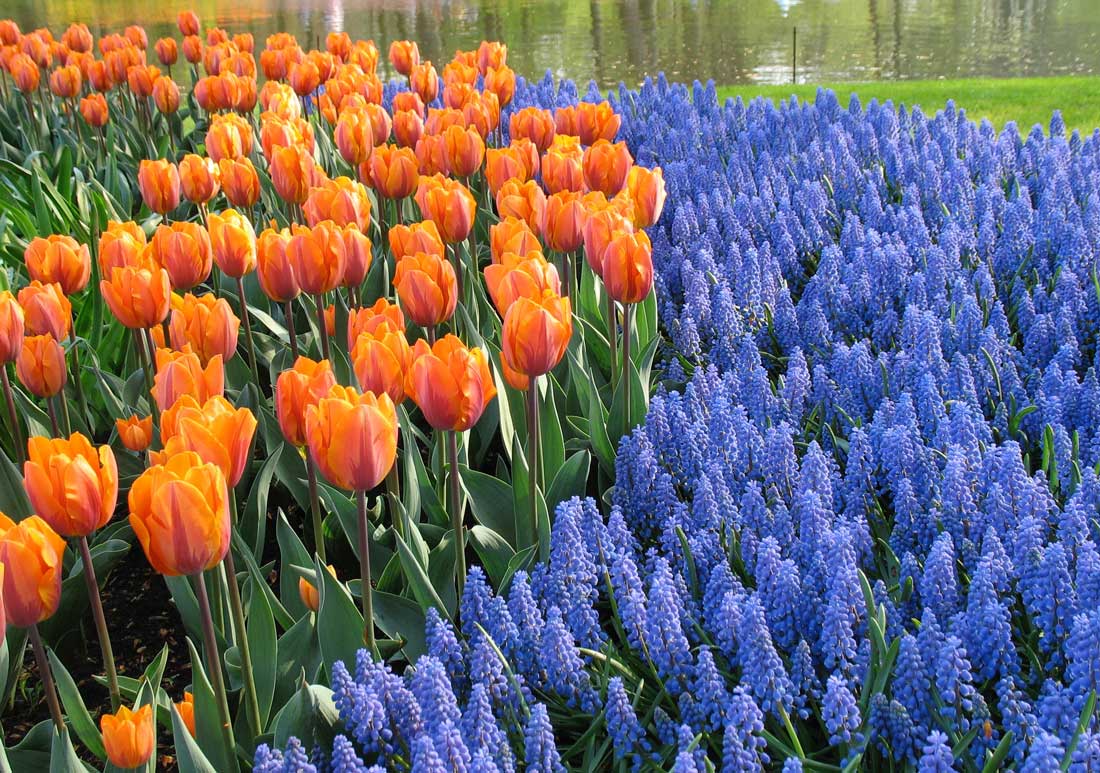 A Color That Refreshes the Eye
It's easy to use blue in the garden. It goes well with everything, making hot colors more intense and pastels colors softer. Blue is also the world's rarest flower color and muscari provide some of nature's truest blues. Any way you look at it, adding a splash of blue to your garden is always a good thing.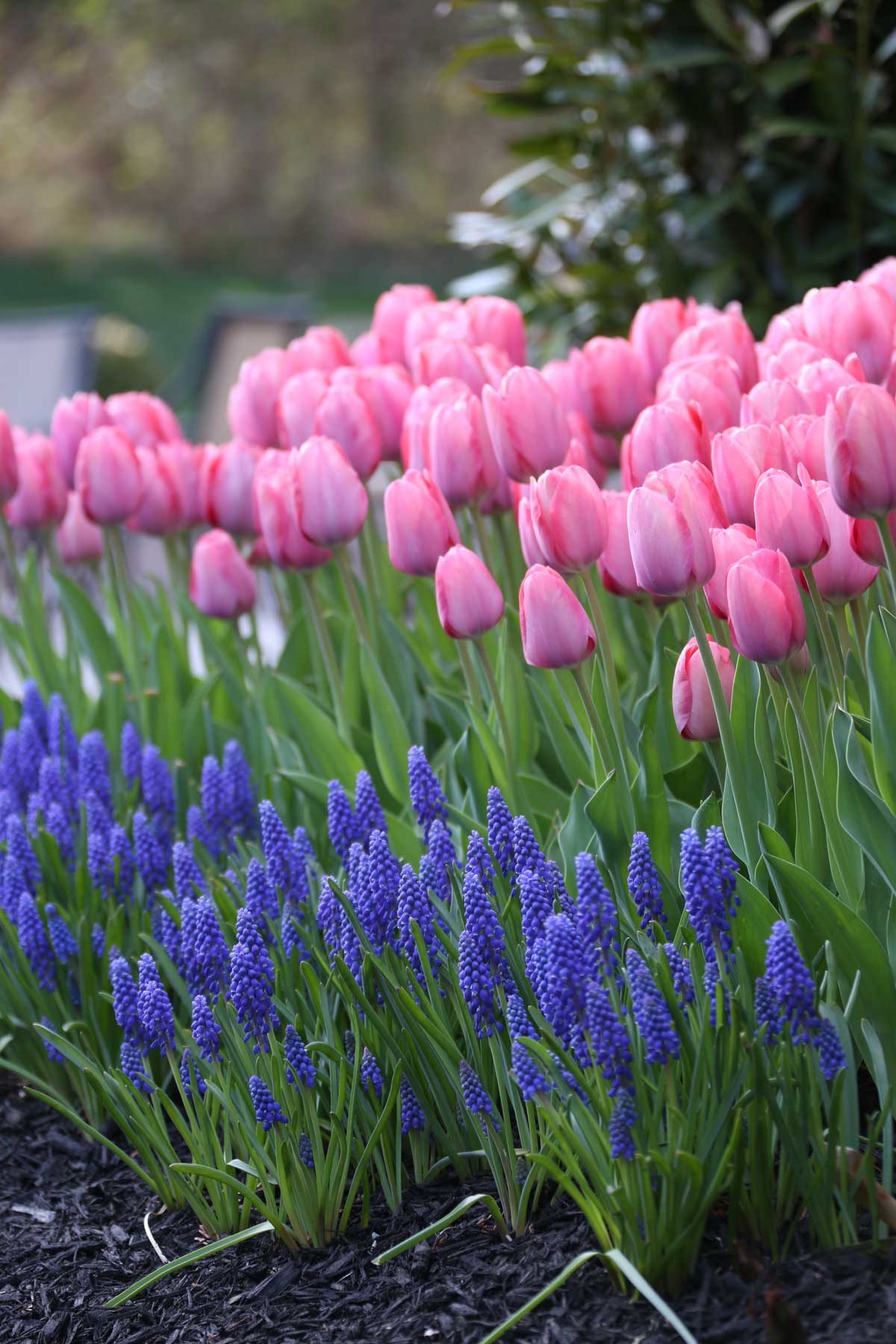 Ideal Midseason Bloom Time
Muscari flower in mid-spring, right at the peak of spring bulb season. At this point, most of the other good blues, such as scilla siberica and chionodoxa, have already come and gone. Muscari keep your spring garden going strong.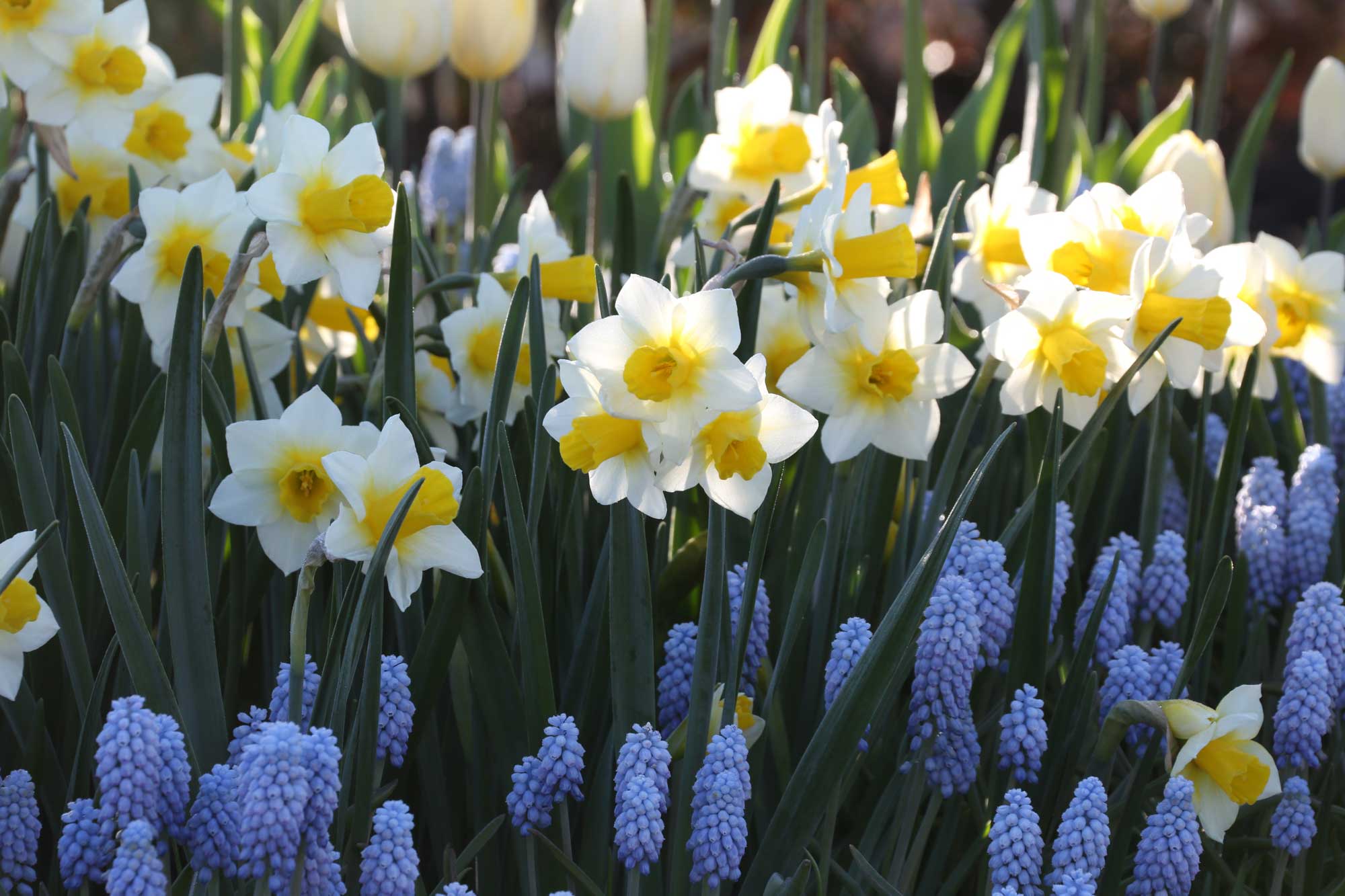 Not Too Tall, Not Too Short
Most types of muscari stand about 5" tall. Other spring bulbs, such as tulips, daffodils and allium, average between one and three feet taller. Combining flowers of different heights gives you twice the color in the same amount of space. Shown above is a beautiful pairing of daffodil Golden Echo and Valerie Finnis.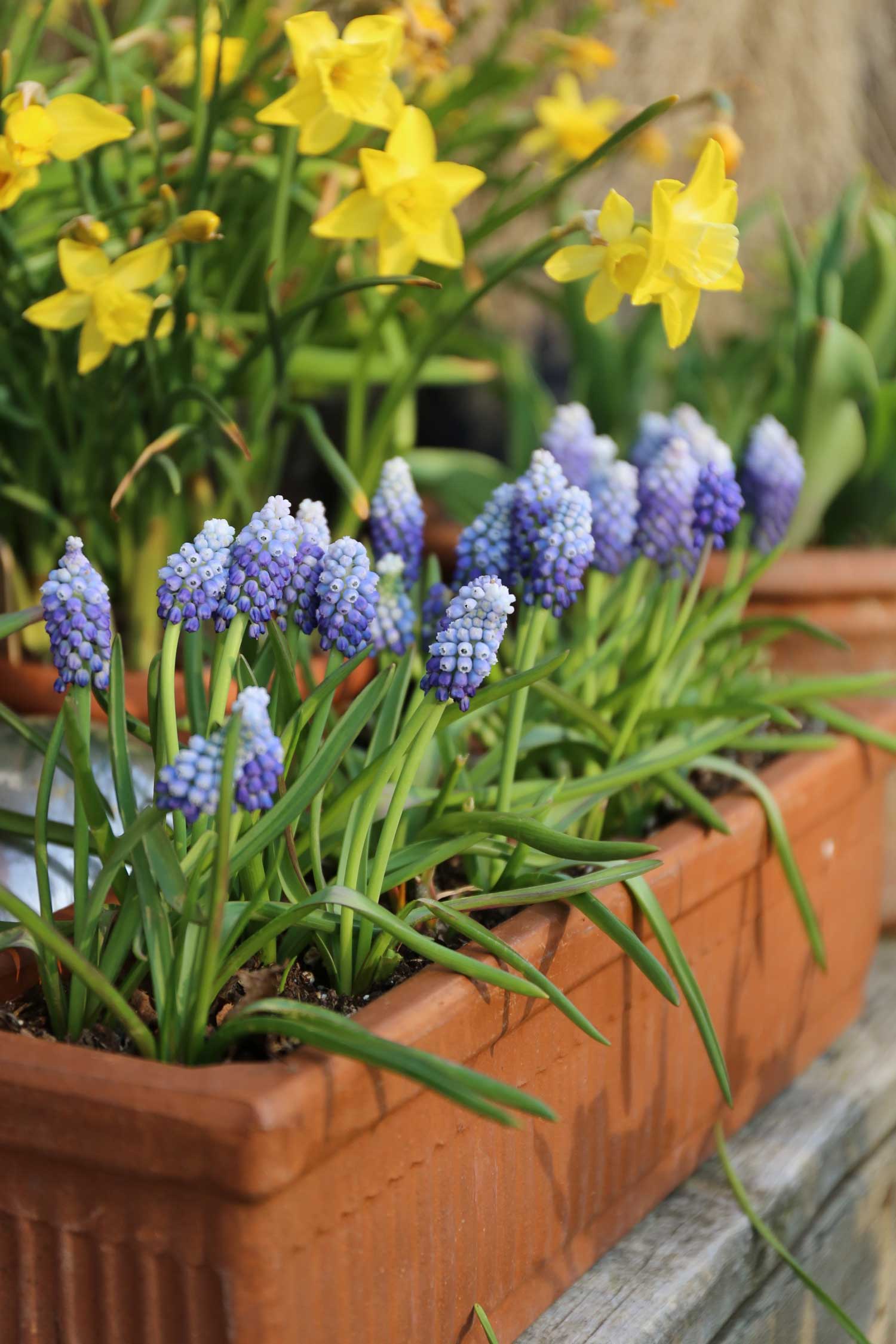 Easy to Plant and Easy to Grow
Muscari are unfussy, long-lived perennials. They will grow in sun or part shade, and multiply over time. The bulbs are small and only need to be planted a few inches deep, so it takes very little effort to add them to existing gardens. They will also grow as well in containers as they do in the garden.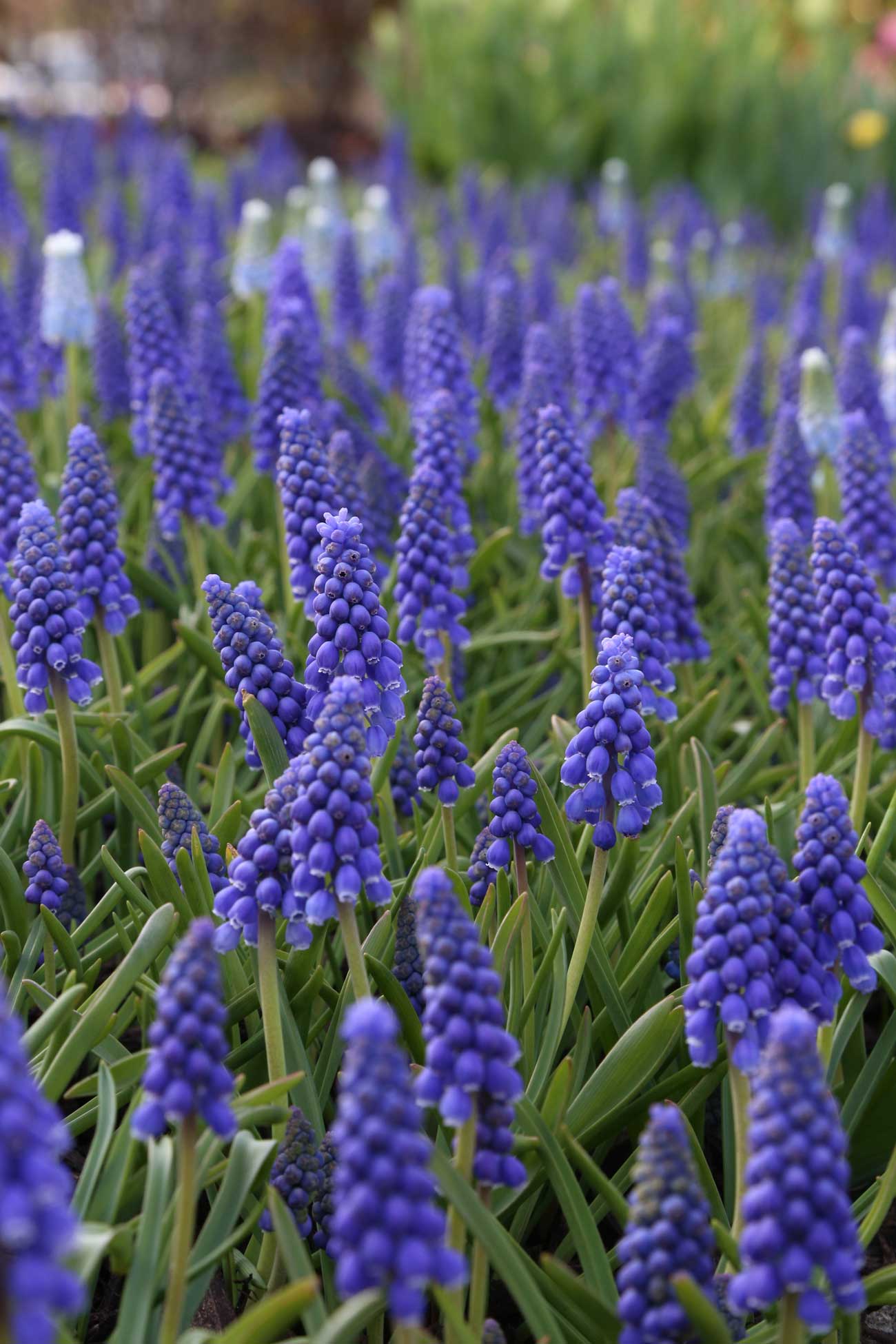 Lots of Bulbs for Little Money
Muscari bulbs are inexpensive, so it doesn't cost much to plant a lot of them. This year we also began offering them in bulk quantities at a big discount. 250 bulbs are just $33.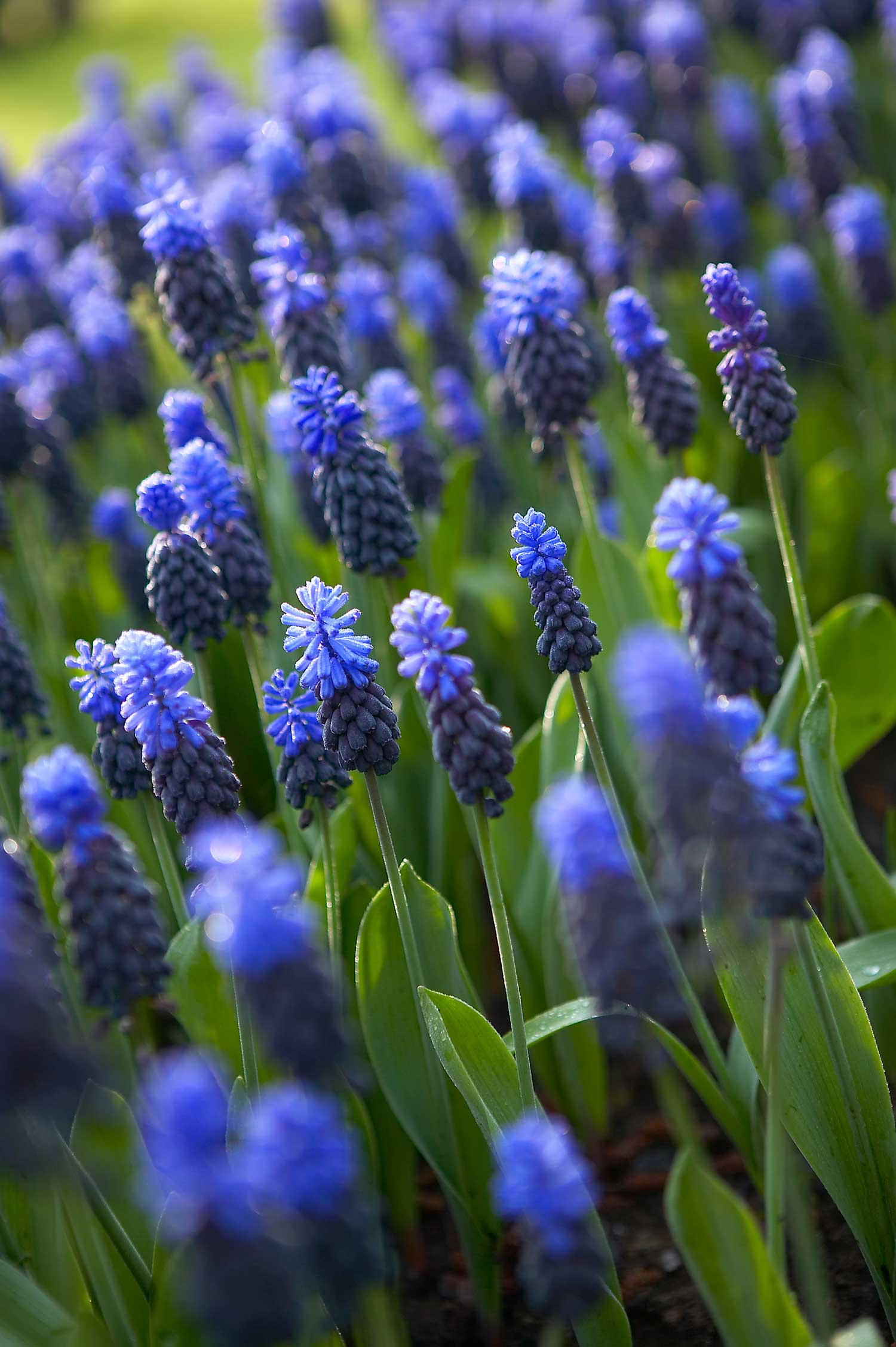 A Distinctive Fragrance
To my nose, muscari smell like grape juice. One of the best ways to appreciate their fragrance is to put them in a vase. Add some lily of the valley, primroses and violets for a nostalgic nosegay. That's muscari latifolium in the photo above.
So what do you think? Can you imagine adorning your spring garden with some of these beautiful blue flowers? If so, here are two easy ways to plant the bulbs: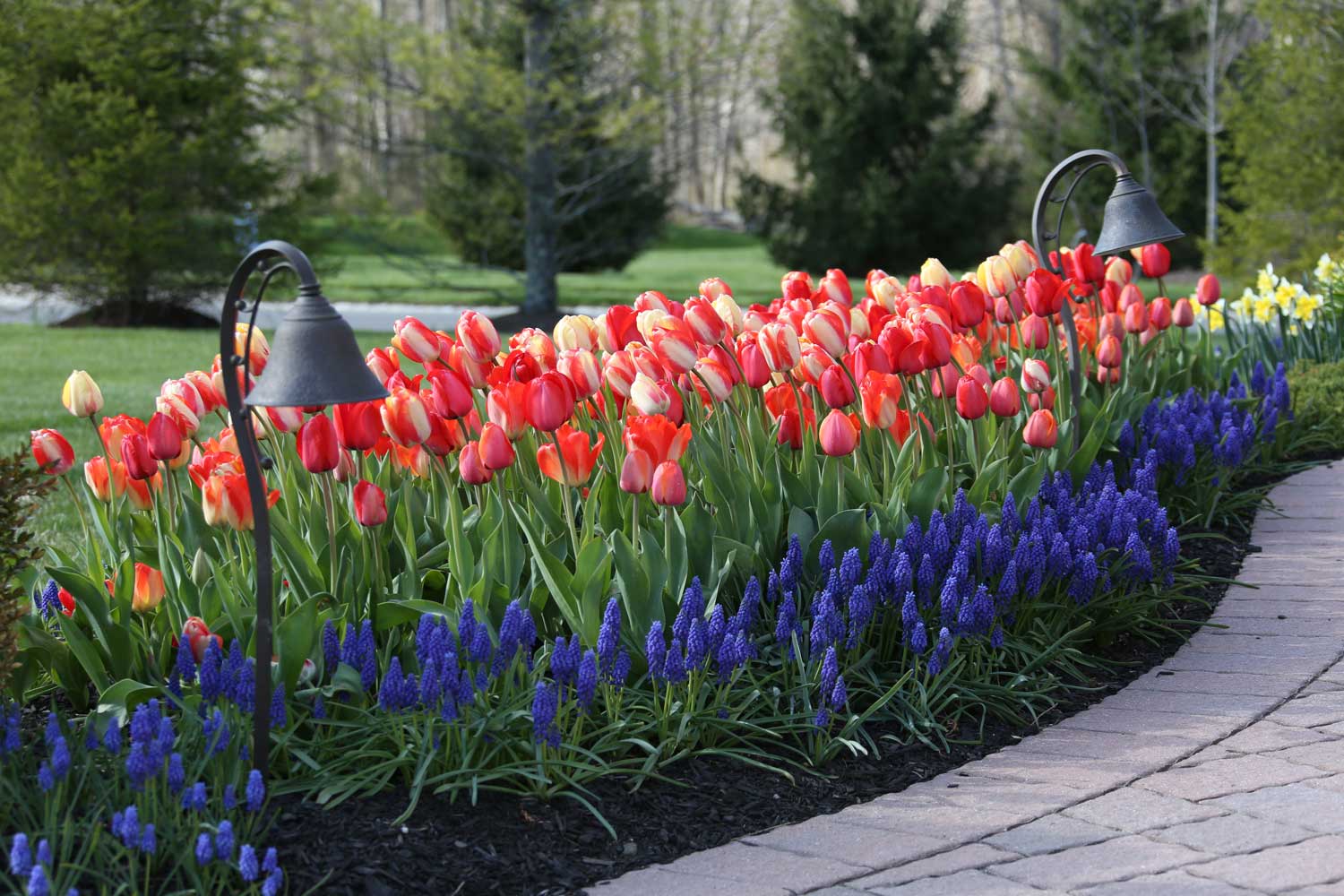 Suitable for Both Underplanting and Interplanting
Nature plants in layers, and the same approach works well in gardens. Spring-blooming bulbs such as tulips and daffodils create a colorful understory beneath trees and shrubs. Muscari let you add yet another layer of color beneath those taller bulbs. Depending on the variety, heights range from 4″ to 8″, so it's usually best to position them near the front of your borders.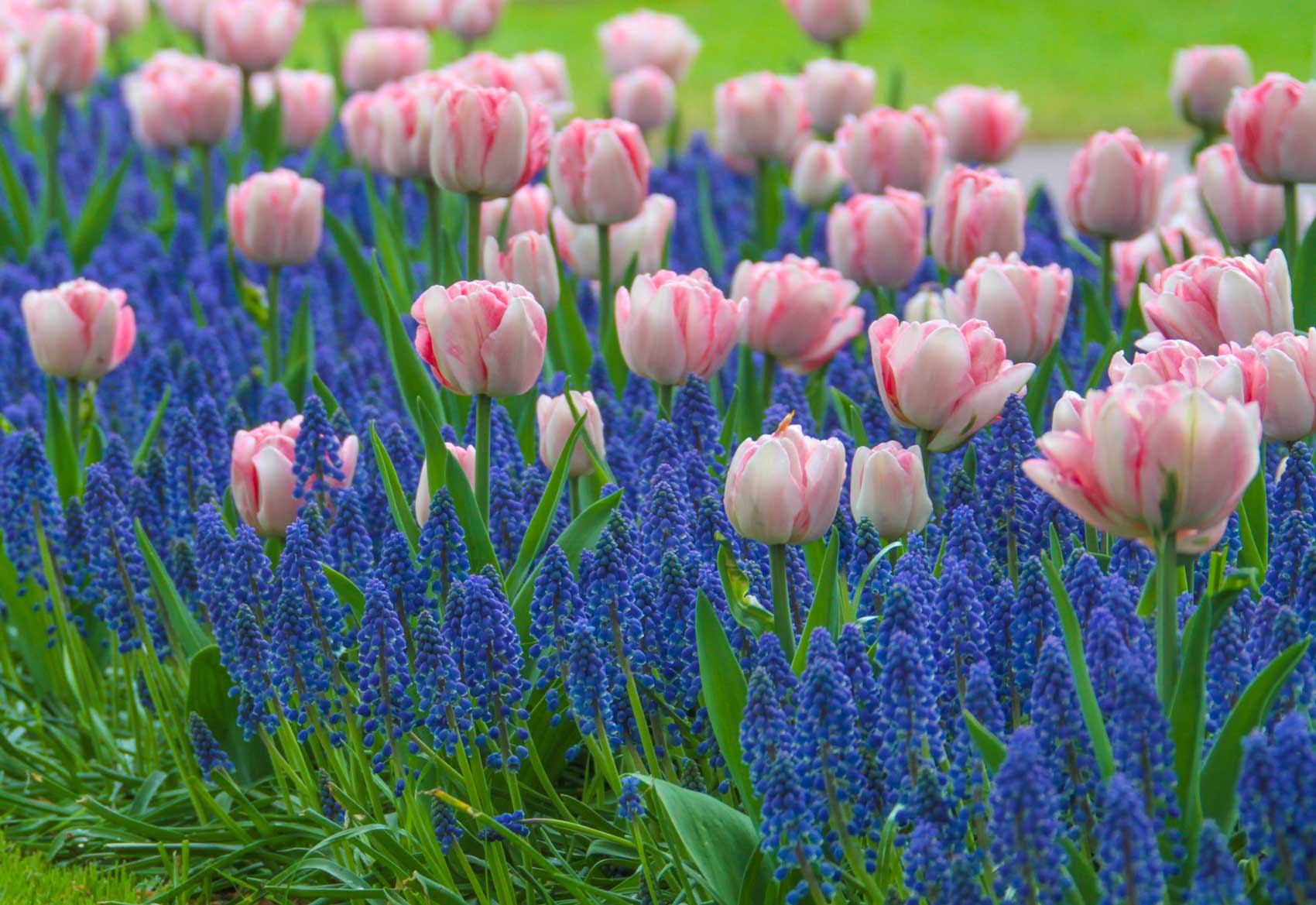 In our trial garden, we've also been experimenting with inter-planting muscari bulbs — right on top of tulips or daffodils. It's been hard to come up with combinations that look anything other than great. The photo above shows a planting that combines tulip Foxtrot with muscari armeniacum.
The larger bulbs need to be planted deeper, so put them in the ground first, cover with some soil, scatter the smaller bulbs on top and finish refilling the hole. If you want to purchase one of our garden-tested combinations, check out the "Perfect Pairs" collections.
Not all muscari bloom at the same time. Including a number of different varieties will extend the show and let you create some really exciting combinations. Ready to order your bulbs? Check out the choices HERE!