New Dahlias and a Sneak Peek at This Year's Cutting Garden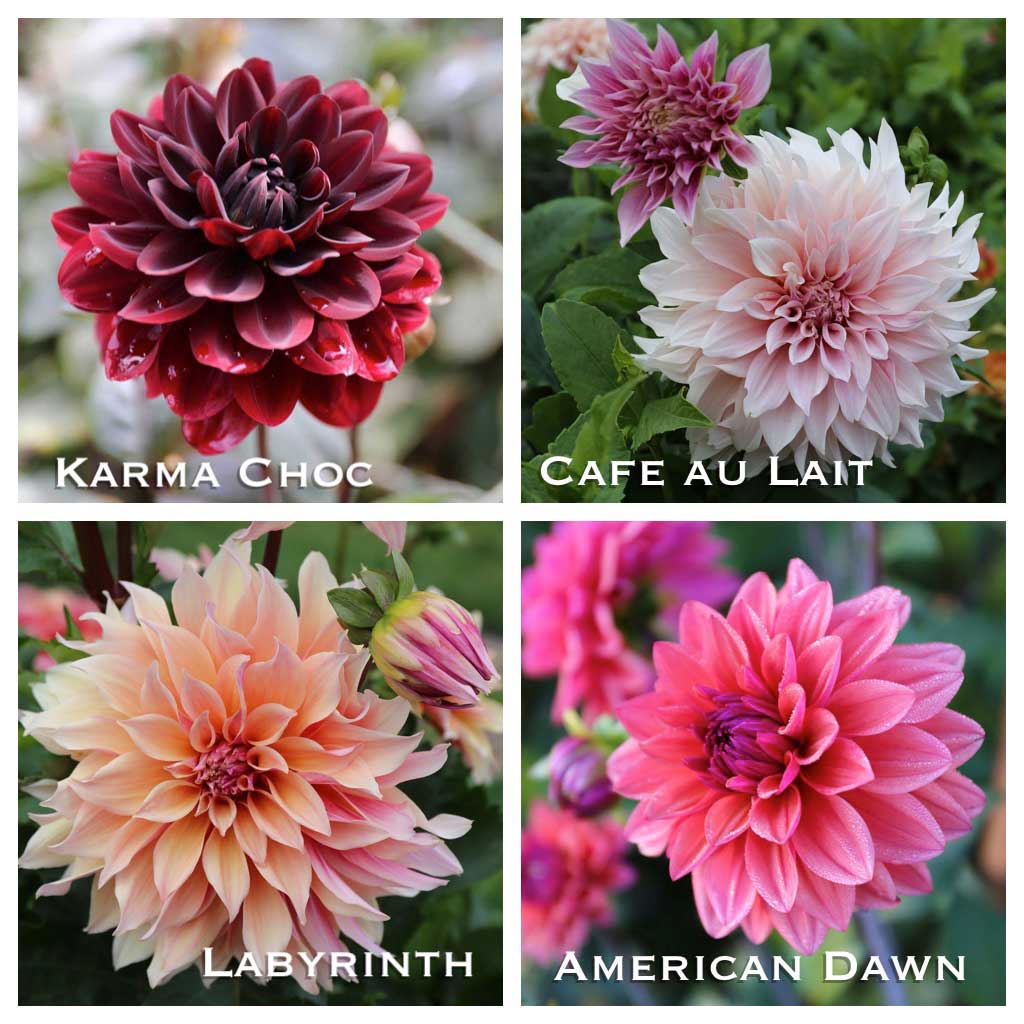 I know January is only 31 days long, but this year it seemed to last forever. Thankfully that cold and dreary month is in the rear view window and I can start looking ahead to this year's cutting garden! As usual, I'm reserving about 80% of the space for dahlias. The only question is… which ones?
Tubers from most of last year's favorites are wintering over in my basement and looking fine. That means there's no need for me to order Café au Lait, Labyrinth, Karma Choc or American Dream. Those four will get a full row in the cutting garden. This means I have room for about 20 more plants. That may sound like a lot, but when you're a dahlia addict, it's not! So here's a look at the ones that made the cut.

Dahlias for an August Wedding
A good friend's daughter is getting married this summer and I am growing, cutting and arranging the flowers. The bride-to-be requested a classic cream/white color palette, so Café au Lait will be the star. But I'll also need a supporting cast. For additional dahlias, we agreed on Colorful Investment, Fleurel and White Onesta. There will also be hydrangeas, fragrant   Casablanca and Bafferari Oriental lilies, Italian white sunflowers and the Queen Anne's lace look-alike, ammi majus (also known as bishop's flower).

A Deep Dive on Dark Dahlias
I love rich, dark-hued flowers, especially when they are burgundy or maroon. Clearly I'm not alone. These colors are always popular on our website and are also favorites on Pinterest.
There are some truly gorgeous dahlias in this color range. Last year I fell hard for velvety, wine-red Karma Choc. The color is difficult to capture in a photograph and always winds up looking redder than it does in person. Try it. You won't be disappointed!
In addition to Karma Choc, I am growing several other wine-red varieties. I want to compare and contrast the colors and well as the flower styles and sizes. These include the classic cactus-style dahlia Nuit d' Ete and the two-tone dinnerplate Contraste.

Getting to Know Some New Dahlia Varieties
We have nine new dahlias on our website for 2017 (for a total of 85 varieties!). I will be growing four of them in my cutting garden.
Two are part of the "dark dahlias" project (and are shown above).  The loose flower style of Rip City is less formal than Karma Choc and not as spiky as cactus dahlia Nuit d' Ete. It's a favorite with England's dahlia doyenne Sarah Raven, and I'm  really looking forward to seeing it in person.
I'll also be growing Tartan. It's a burgundy-maroon bicolor like Contraste, but has more white on the petals and the flower has a more tousled look. The loose and informal flower style of Rip City and Tartan is a popular trend in the dahlia world.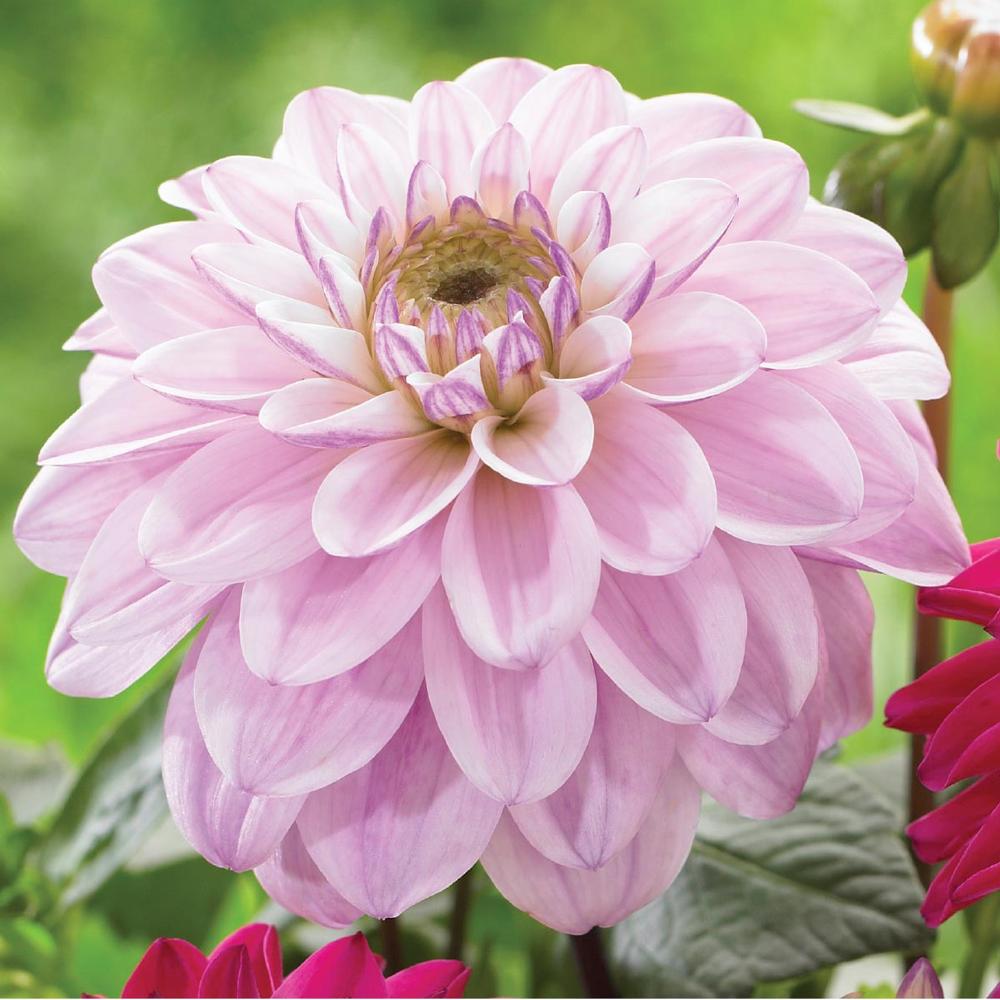 I tend to stay away from pastel flowers, but Sweet Surprise will be a good one for the wedding. It's a perfect match for Colorful Investment. Nice for adding just a hint of color to the table arrangements.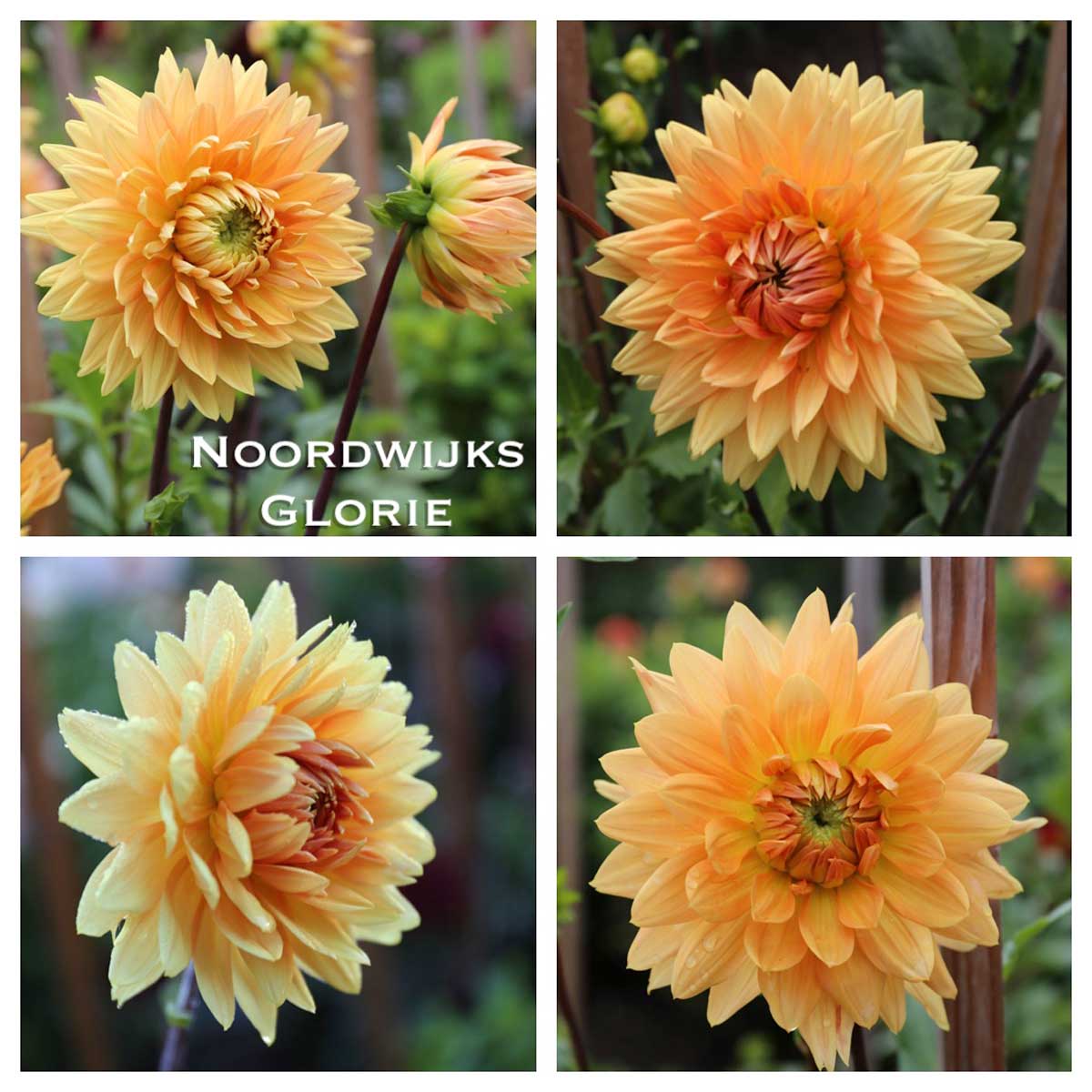 Another new variety for 2017 is Noordwijks Glorie (also known as Glorie van Noordwijk). Like many of our other new additions, this variety isn't new to market, just new to Longfield Gardens. In fact, Noordwijks Glorie was introduced more than 50 years ago, so it's considered an heirloom.
This will be my third season growing this beautiful dahlia and I'm so happy it's now available our website. Don't think of this flower as yellow. It's much more nuanced. Think peach, cantaloupe and butterscotch.
Time to Reserve Your Favorites
Have you ordered your dahlias yet? Customer favorites are always in short supply, so don't delay. Which varieties you are excited about growing this year?
To get a look at all of our dahlias, click HERE. Want to shop dahlias by color family? We have made it easy by sorting them into Burgundy and Red, Yellow and Orange, Purple and Pink, and White and Cream.
To learn more about growing dahlias, consider reading All About Dahlias, How to Pinch and Stake Dahlias and Dahlias: 8 Great Looks.