New Flirty Fleurs Designer Collections for Fall Planting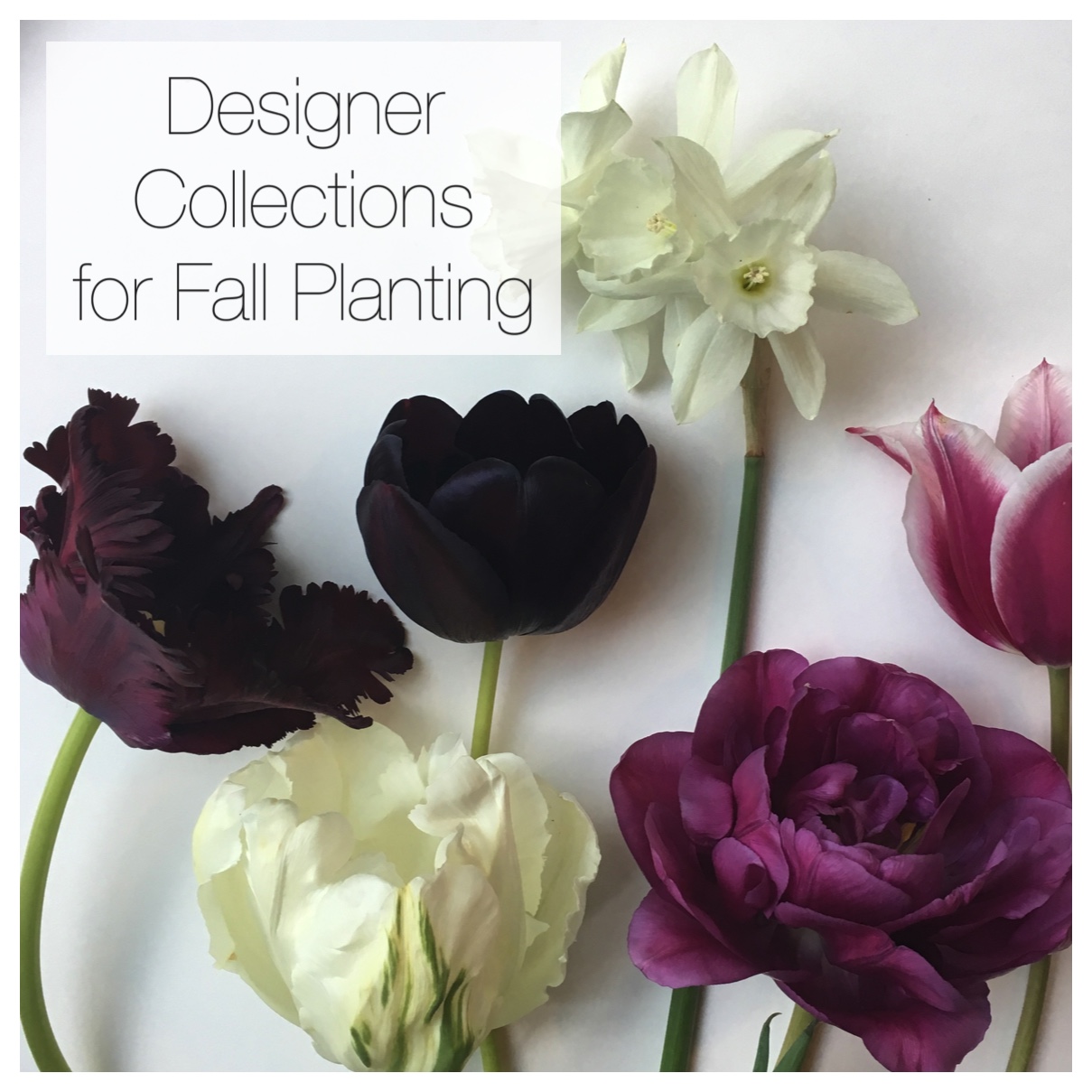 September is here and it's time to order your spring-blooming flower bulbs! Our new designer bulb collections can inspire you with uncommon varieties and unexpected color combinations for fall planting.
Working with floral designer Alicia Schwede of flirtyfleurs.com, we are introducing three gorgeous new flower bulb collections for fall 2017. All are based on arrangements that Alicia created last spring, using bulbs she grew in her home garden.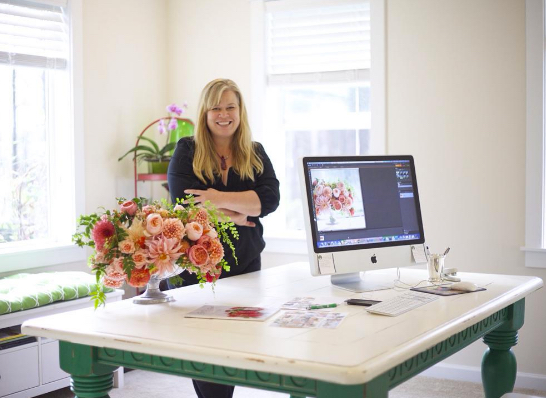 Alicia's passion for flowers is at the core of her work as a blogger, floral educator and floral designer. Her website, firtyfleurs.com, is a go-to resource for information about locally-grown cut flowers, floral design, and trends in the cut flower world.
Garden-Tested Inspiration for Fall Planting
We introduced our first Flirty Fleurs collection last fall. This exuberant arrangement features red and white tulips with vastly different flower styles such as doubles, fringes and parrots. The Jubilee Collection (shown above) includes 75 flower bulbs. Each of the 6 tulip varieties comes separately packaged: Red Wing, Cartouche, White Parrot, Carnaval de Nice, Midnight Magic and Estella Rijnveld.
New Somerset Collection
Alicia plants daffodils and hyacinths as well as tulips. Last spring, the first arrangement that she made for us was a sweet confection of peach, lemon, tangerine and frosty white. This new Somerset Collection includes a total of 65 flower bulbs. They are the same varieties of daffodils and hyacinths Alicia used in her arrangement: White Lion, Delnashaugh and Barrett Browning daffodils, and Aiolos and Gypsy Queen hyacinths.
New Baroque Collection
This arrangement has the same timeless appeal as "old masters" paintings from the 17th century. Warm, coppery hues of midseason tulips Double Gudoshnik, Apricot Impression and Lambada are echoed in the ruffled petals of double daffodil Delnashaugh. The Baroque Collection includes a total of 55 bulbs and like all of our collections, is priced at 20% off.
New Tivoli Collection
This collection recalls the opulent splendor of the ancient Roman villas and pleasure gardens of Tivoli. It includes white and black parrot tulips, and double late tulip Backpacker, plus lily-flowered tulip Claudia, and single late tulip Queen of Night. The elegant white daffodil Starlight Sensation adds sparkle. With 75 bulbs, the Tivoli Collection will ensure you have plenty of flowers for making your own beautiful spring arrangements.
You can plant these bulb collections in a cutting garden, as Alicia does. They can also be planted in perennial beds, landscaped areas or containers. The colors and flower styles look just as lovely in the garden as they do in a vase.
To see all of our designer bulb collections, including two from garden designer Nick McCullough, click HERE.