Pick Your Favorite Alliums and Pin It to Win It!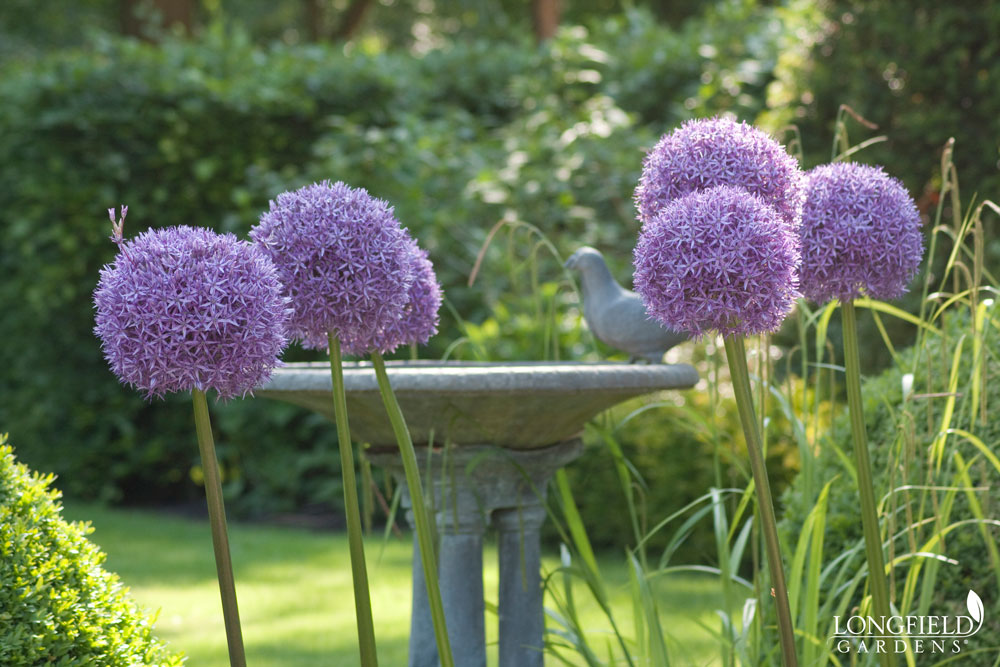 If you haven't already ordered your allium bulbs, now's the time! Like tulips and daffodils, ornamental alliums are planted in the fall for flowers next spring and early summer.
Which alliums are you planting this fall? Many people don't realize that there are more than a dozen different types of ornamental alliums. Some, like Globemaster (shown above) have heads as big as cantaloupes. The flowers of others, like Graceful, are much smaller, but equally amazing.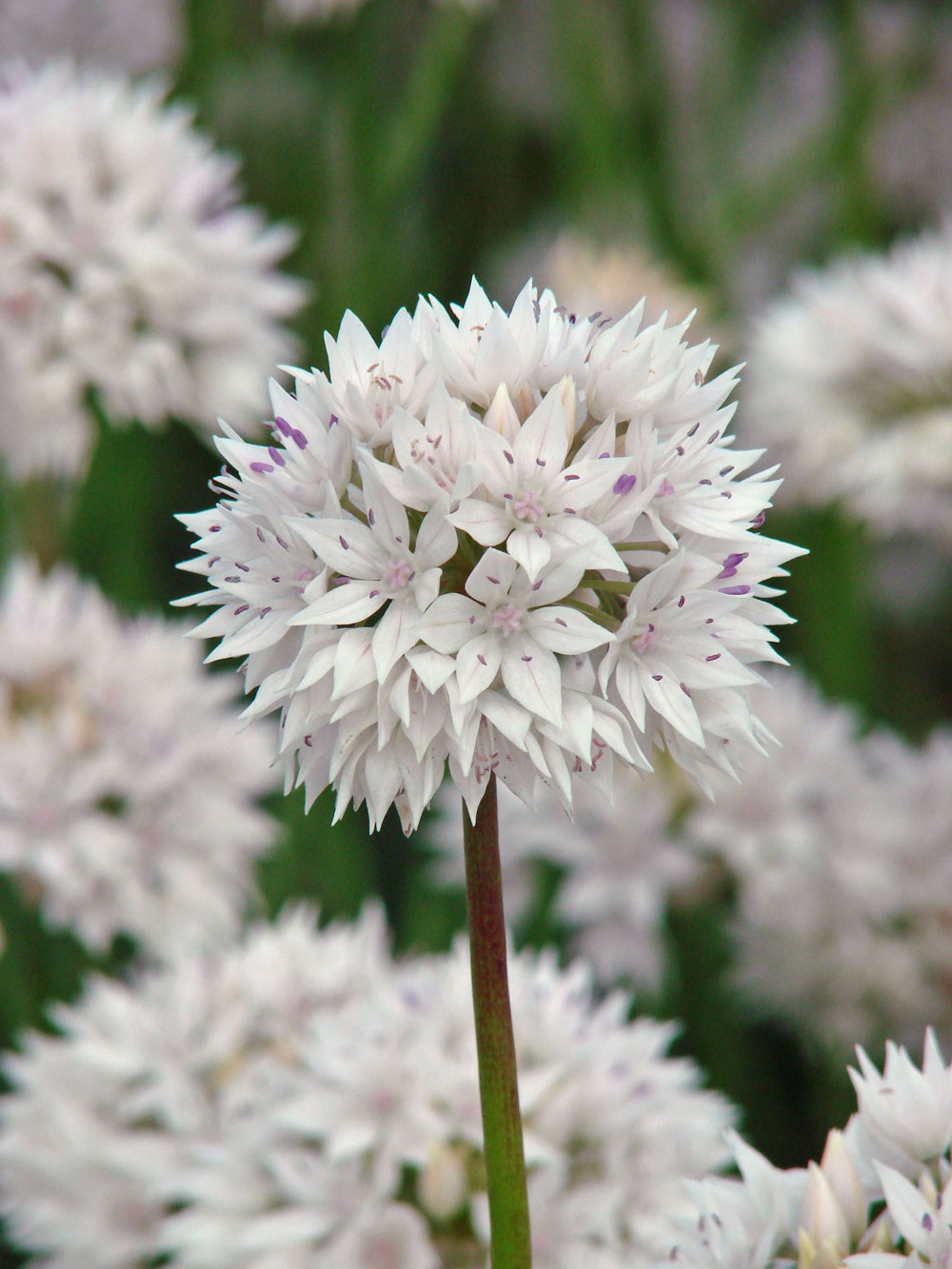 Some alliums are dark in color, such as the striking maroon flowers of Allium atropurpureum, shown below.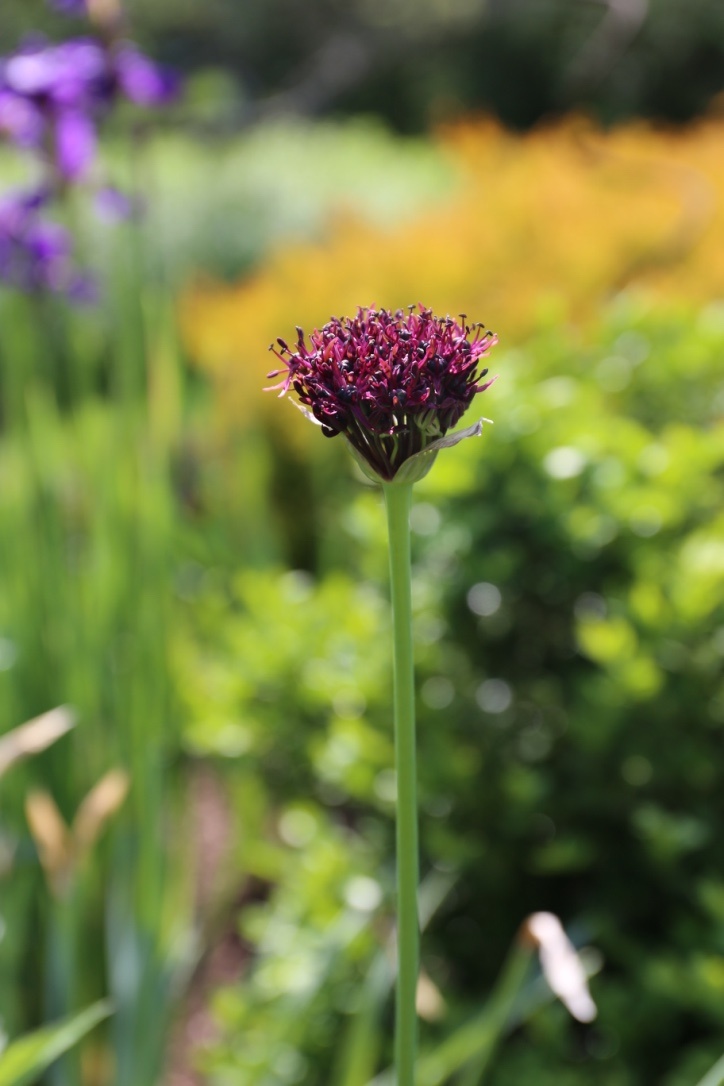 There are white ones, too. These include Allium nigrum and the elegant, snowy white variety Mount Everest.
Ornamental alliums also have different bloom times, so if you plant a couple types, you can have flowers from April right through June. One of the last to bloom is Allium sphaerocephalon, better known as the drumstick allium. Its two-tone flowers are more oval than round.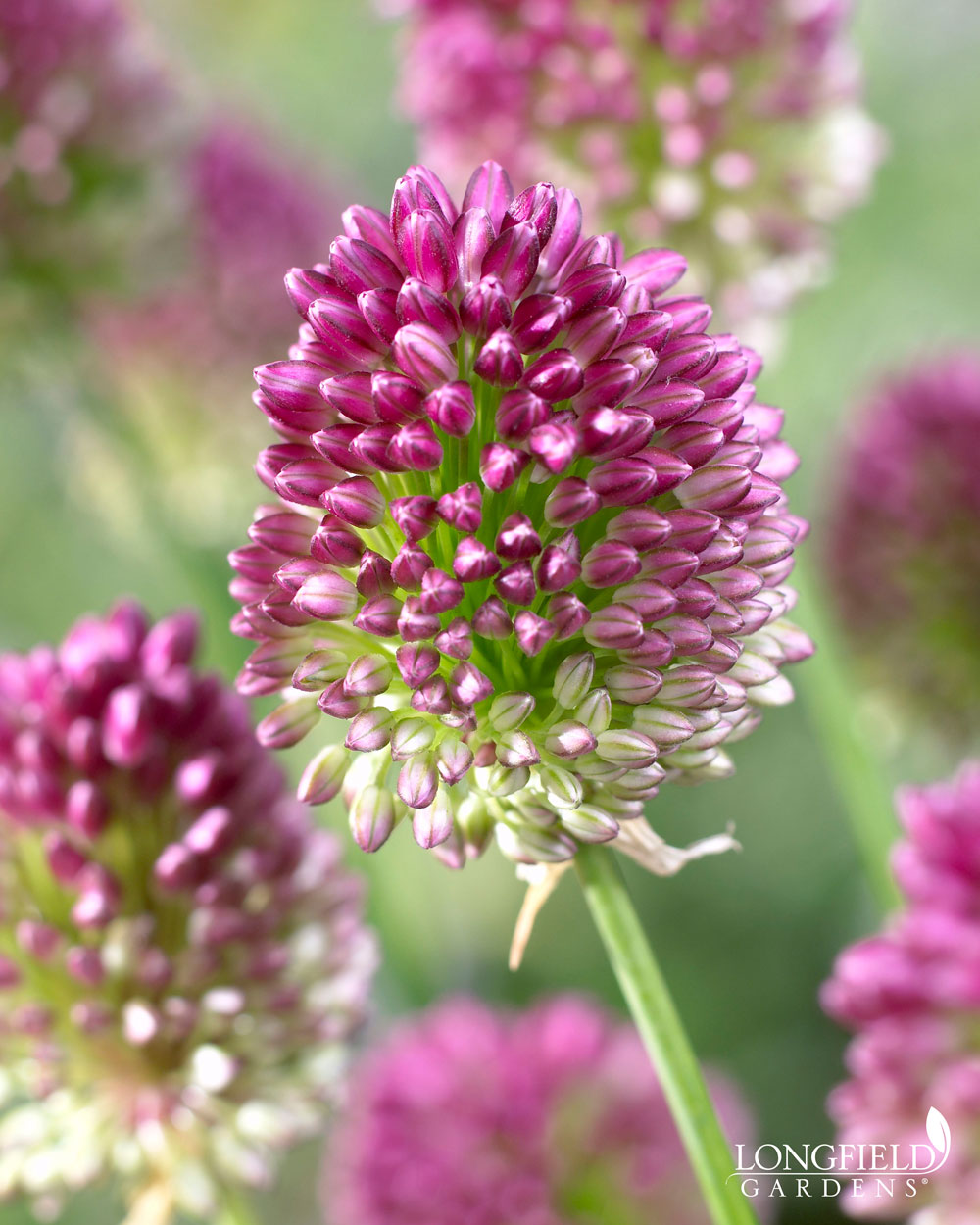 There are so many reasons to love alliums. Let me count the ways…
1. Cool-looking attention-getters
2. Bee magnets (butterflies like them, too)
3. Rugged perennials (hardy in zones 3-9)
4. Not fussy about soil
5. Rarely troubled by diseases or pests
6. Deer and rodent resistant
7. A snap to plant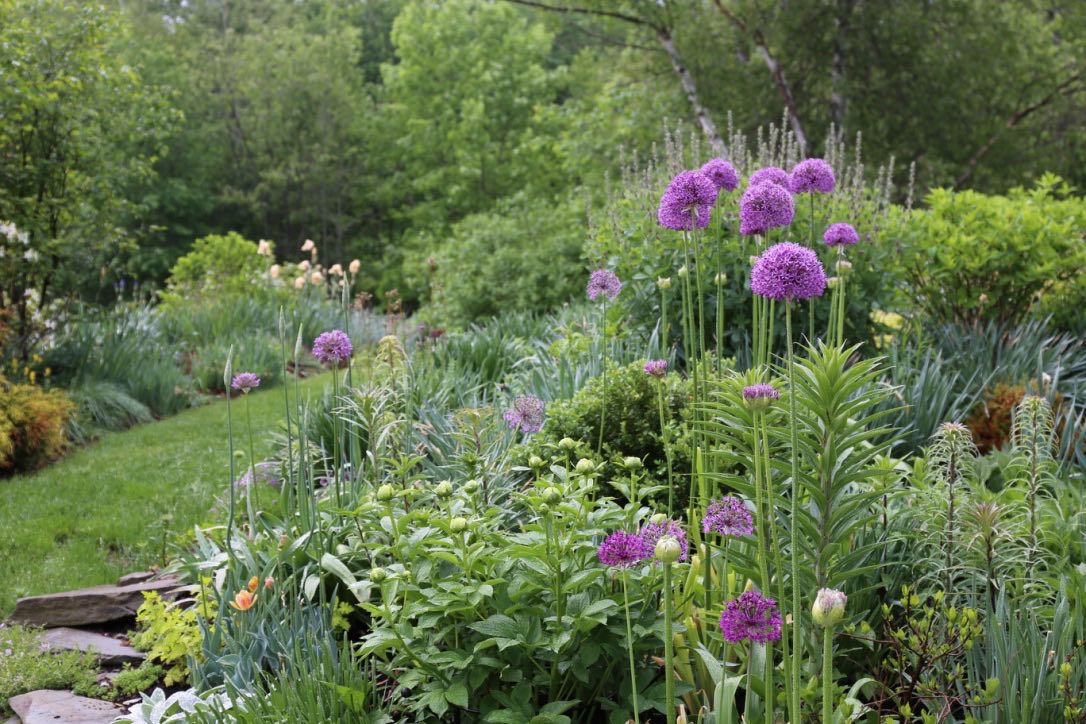 We have begun working with the National Garden Bureau to help more gardeners discover this terrific family of perennials, and are excited that ornamental alliums are NGB's 2016 Bulb of the Year. This means alliums will be getting lots of special attention from the National Garden Bureau. On their website you can already find growing information, photos and more. Find it here: Year of the Allium.
On our side, we have a number of exciting allium-related projects in the works, including some allium-themed garden designs from a popular landscape designer.
To kick off the Year of the Allium, we are partnering with National Garden Bureau on a "pin-to-win" contest on Pinterest. The contest starts today and runs for two weeks, October 16-30, 2015. The prize is a good one: $150 worth of assorted allium bulbs. More than enough to create a WOW in your garden next spring. See details below. Once you have created your board in Pinterest, please leave a link to it in the comments below. Thanks!
You can learn more about alliums here: All About Alliums, Ornamental Alliums for Every Garden
Shop our complete selection of ornamental alliums HERE.