Love Alliums? See How a Garden Designer Puts Them to Work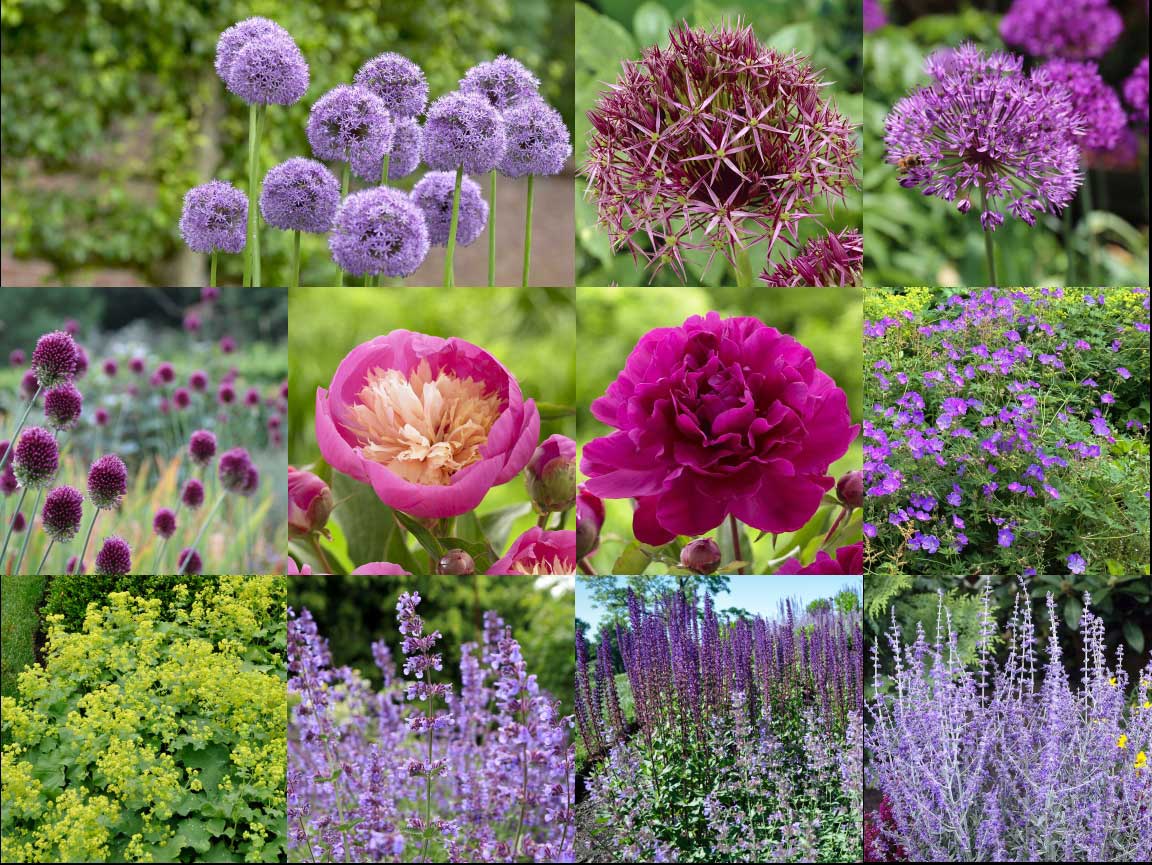 Alliums are a great way to add color and excitement to your early summer flower garden. These big-blooming perennials are incredibly easy to grow, yet many people are unsure about how to integrate them into a garden design.
To get you inspired about growing alliums, we turned to Nick McCullough, an award-winning APLD-certified garden designer. Nick owns McCullough's Landscape and Nursery in Columbus, OH. He is also the author of the popular garden blog: Thinking Outside the Boxwood and his Pinterest account has an impressive 3.3 million followers!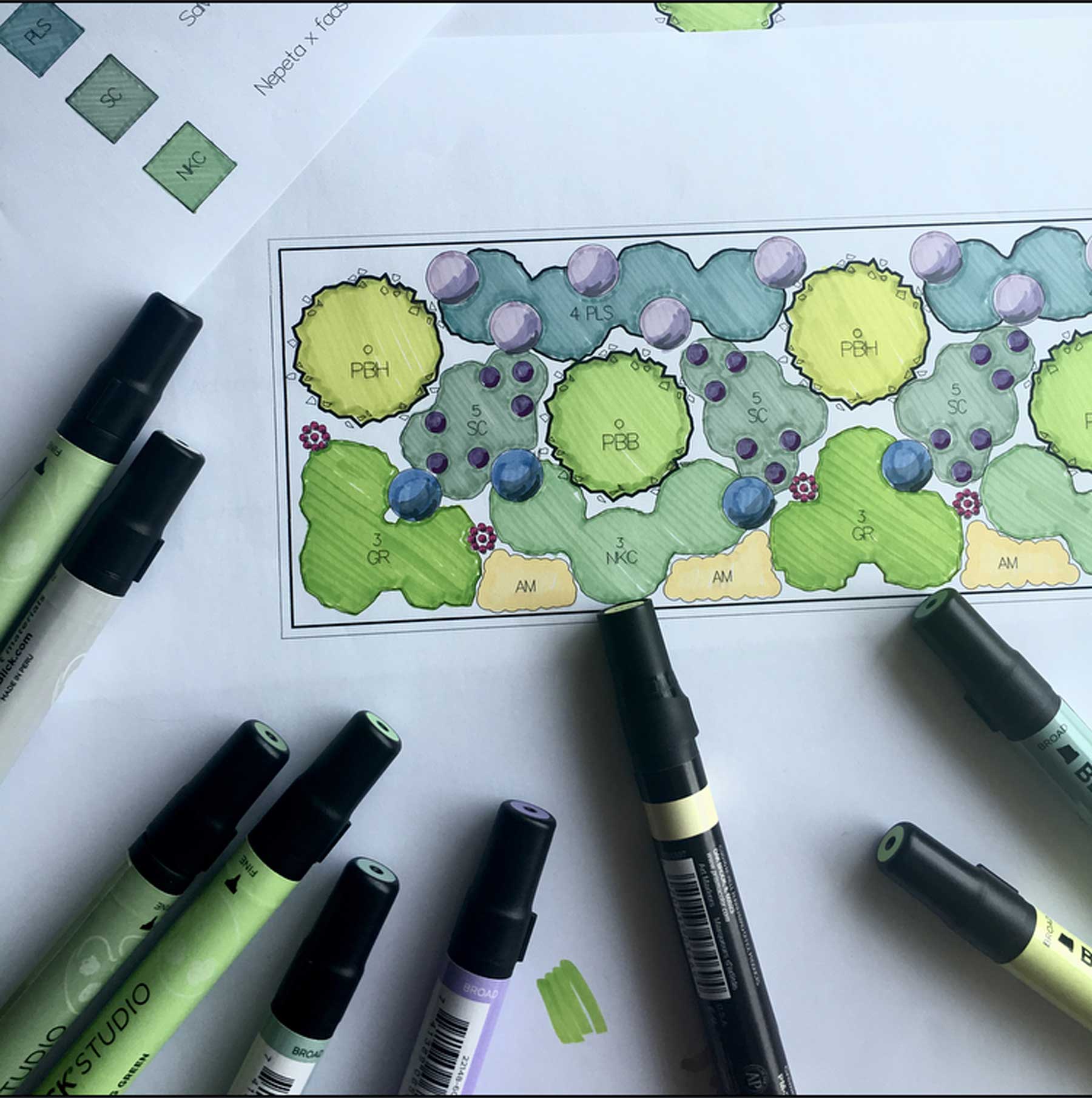 Nick developed a garden design that has the romantic look and feel of a traditional English flower border and that blooms in his signature colors of pink, purple, blue and chartreuse. The effect is fresh and calming, yet it also emphasizes the energy and playfulness of the alliums. Though the garden is designed for a 10×18 area, you can easily adjust the size to suit your space, or simply use it as inspiration for some new plant combinations.
The garden features four types of allium bulbs: Allium Purple Sensation, Allium Gladiator, Allium christophii and Allium Drumstick. They vary in color and height, and bloom at different times.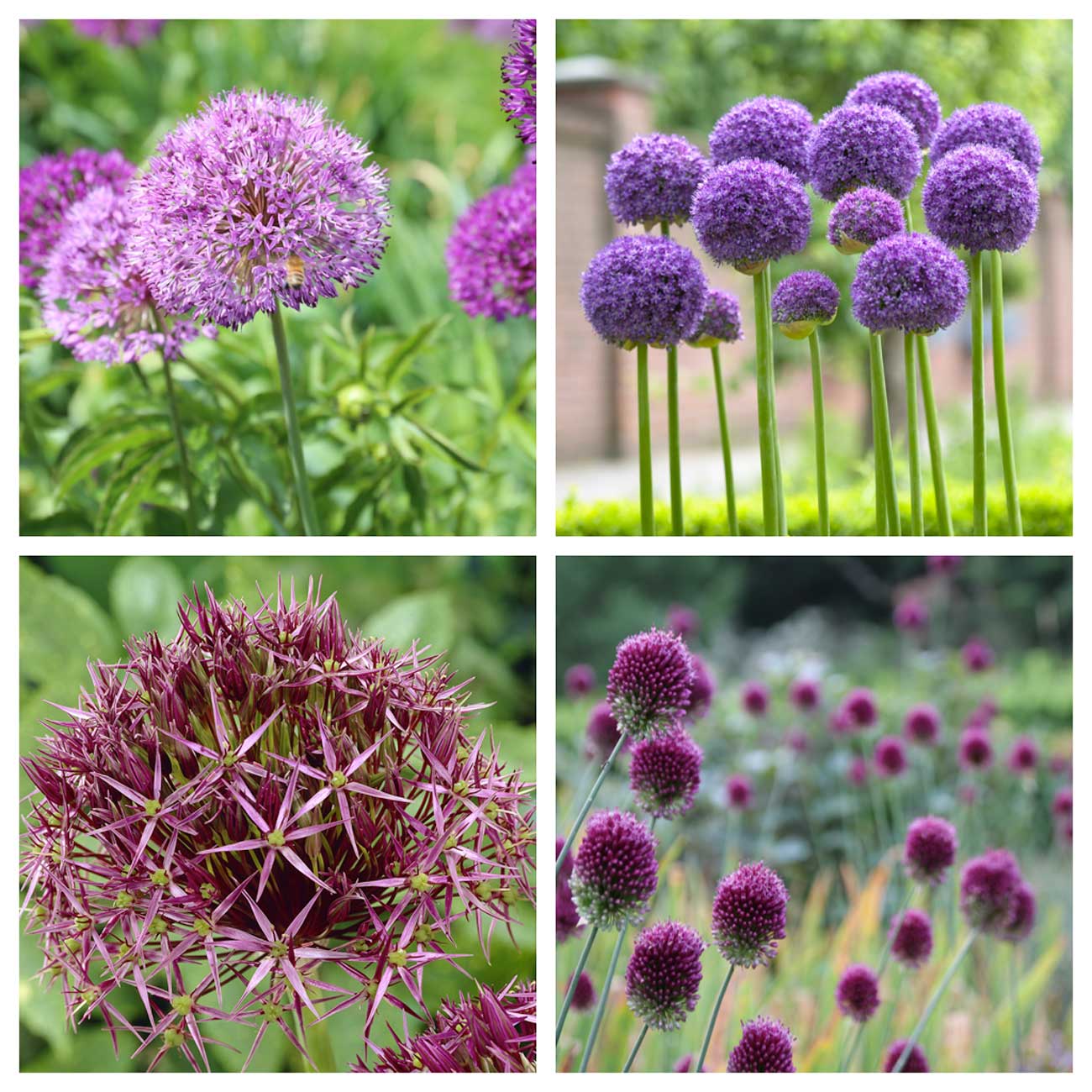 Alliums look best when they are paired with perennials that complement their strong architectural lines. This is where Nick's practical experience with alliums really shines. In this garden design he has combined them with low maintence perennials that complement each allium's growth habit and color. The perennials include peonies, salvia, catmint, lady's mantle and sage.
You can see this garden design on our website: Allium Garden Design: Bountiful Blooms.
Thank you to the following friends who blogged about alliums and helped promote this free garden design:
Nick McCullough at Thinking Outside the Boxwood
Angie Rose at The Freckled Rose
Debra Prinzing of Slow Flowers at debraprinzing.com
Jason Kay at Garden in a City
Robin Horton at Urban Gardens.
To shop for allium bulbs, click HERE.
To learn more about growing alliums, check out: Types of Alliums, How to Plant Alliums (video), All About Alliums, Planting Fall Bulbs Along a Front Walk (video) and Alliums for Every Garden.