6 Tips for Growing Caladiums in Zones 5-7
If you live in the northern half of the U.S., you may think caladiums are only suitable for southern gardens. Not so! The photo above was taken in a zone 6 garden in New Jersey, and we have customers from Pennsylvania to Iowa getting the same great results.
During the summer, most of the country has exactly the type of weather caladiums love: 80-85 degrees and humid. Other plants — including many annuals and perennials — struggle when the weather gets hot, but caladiums flourish. They continue producing fresh new leaves throughout August and right into the fall, so your yard and garden looks great while you're indoors with the air conditioner on.
If you live in growing zones 5-7, here are a few tips to help you get the most from these easy summer-blooming bulbs.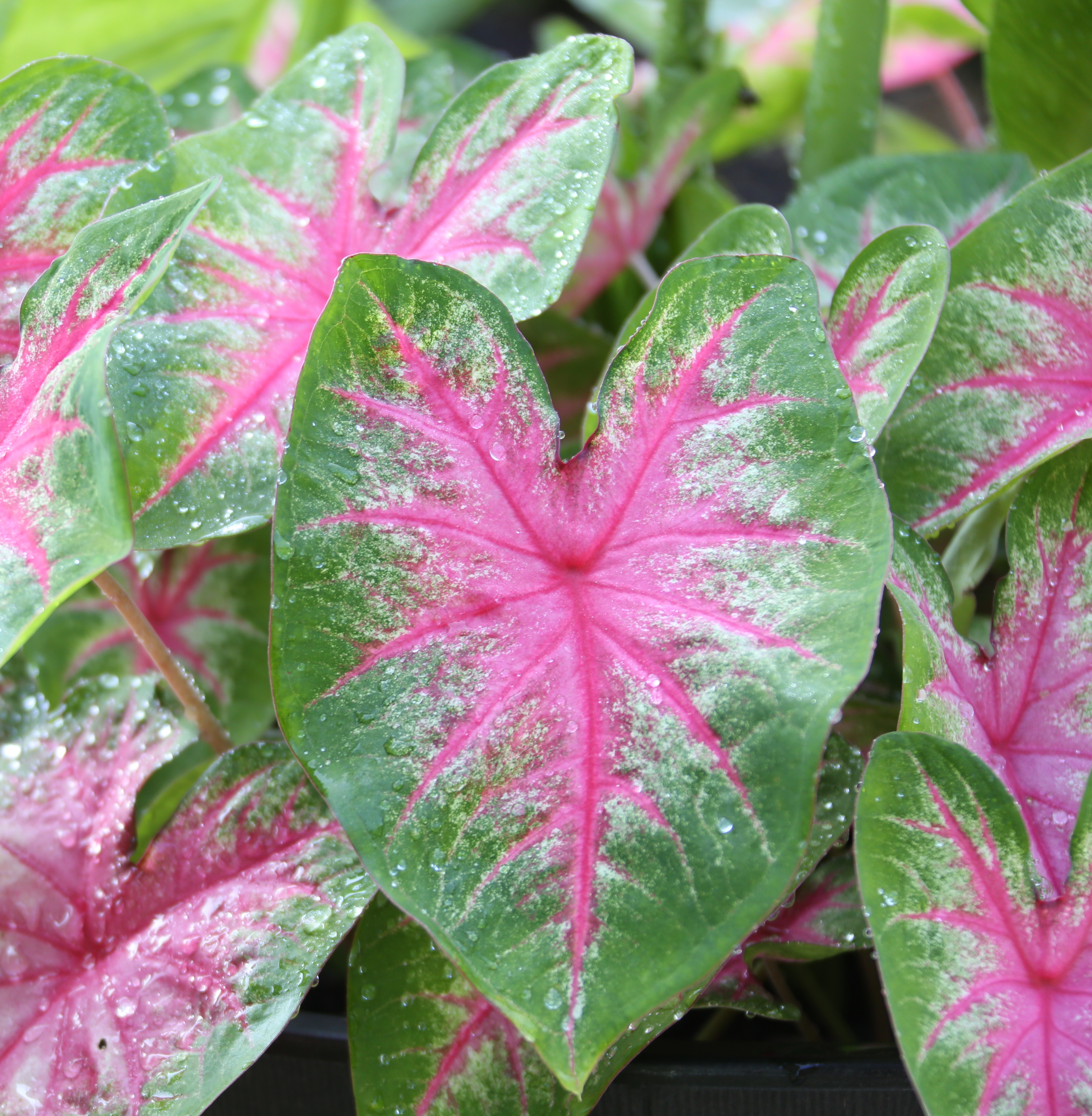 Start with large, grade #1 caladium tubers rather than the smaller, #2 or #3 sizes. The bigger the tuber the more stored food energy the plant will have available to fuel its growth. You'll get more stems per bulb and faster coverage. All Longfield Gardens caladiums are #1 tubers.
Don't be too eager to plant your caladium tubers. Wait until the soil temperature is warm — at least 65-70°F. In the central U.S. this is usually around Memorial Day. In northern areas you may need to wait until mid-June.
To get a quicker display of color, caladium tubers can be pre-sprouted indoors. Start them about 6 weeks before you'll plant them outdoors. Grow the tubers in barely moist potting soil, under lights or in a sunny window. Keep the plants cozy (70-75°) day and night.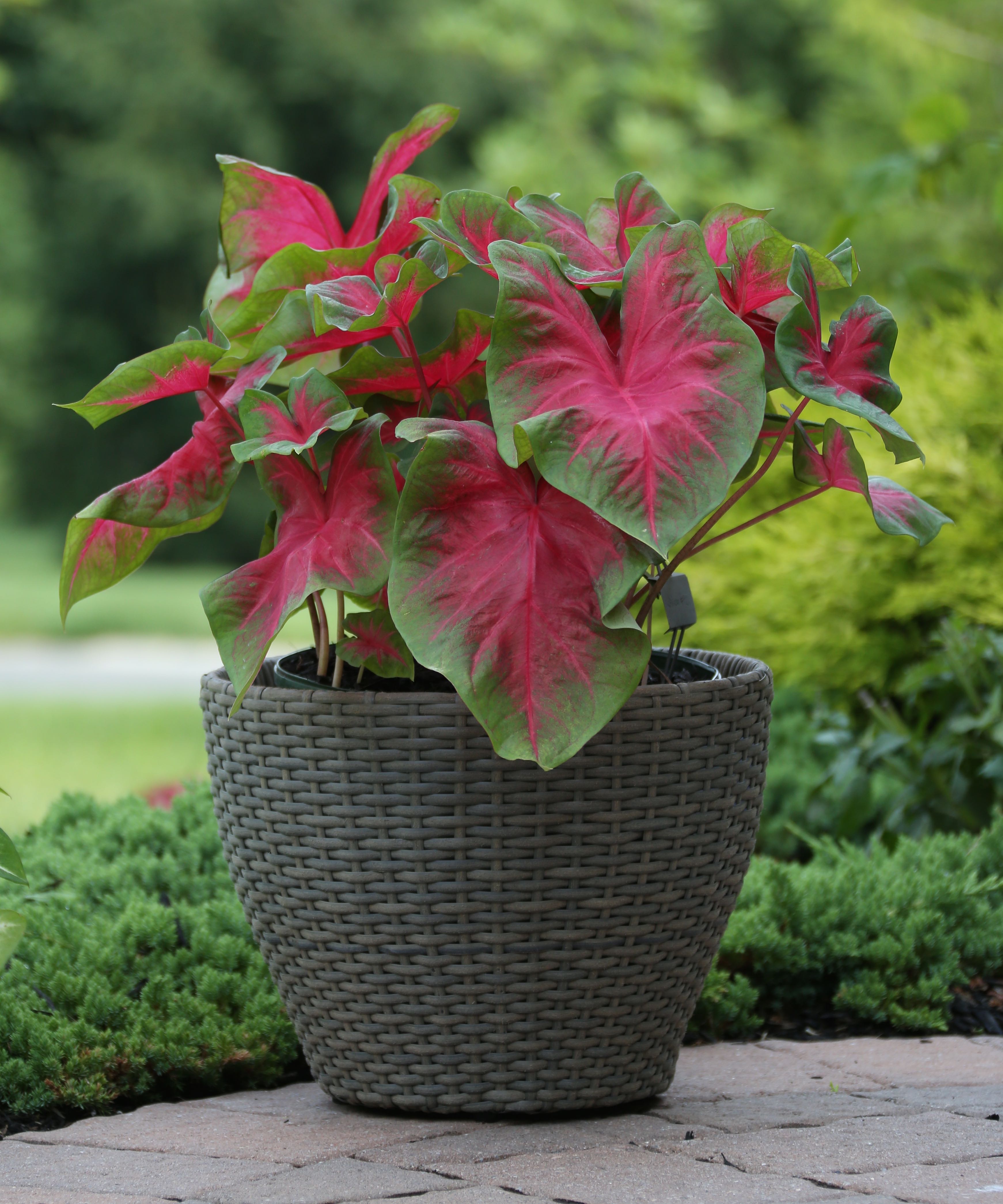 Caladium tubers are usually planted about 6″ apart. In northern areas, another option is to plant the tubers in groups of 3 spaced a little more closely together. At the start of the season, these clumps have a bigger presence than single plants that are evenly spaced.
Caladiums grow very well in pots and planters — including hanging baskets. Soil temperatures are usually higher in containers, and caladiums appreciate that extra heat. In northern areas where the soil temperature may not reach 70°F until June, planting caladiums in containers gives the tubers a big head start.
To learn more about growing caladiums, read our Growing Guide for Caladiums. You can click here to see our complete selection of caladiums.