Early-Blooming Flower Bulbs Announce Spring's Return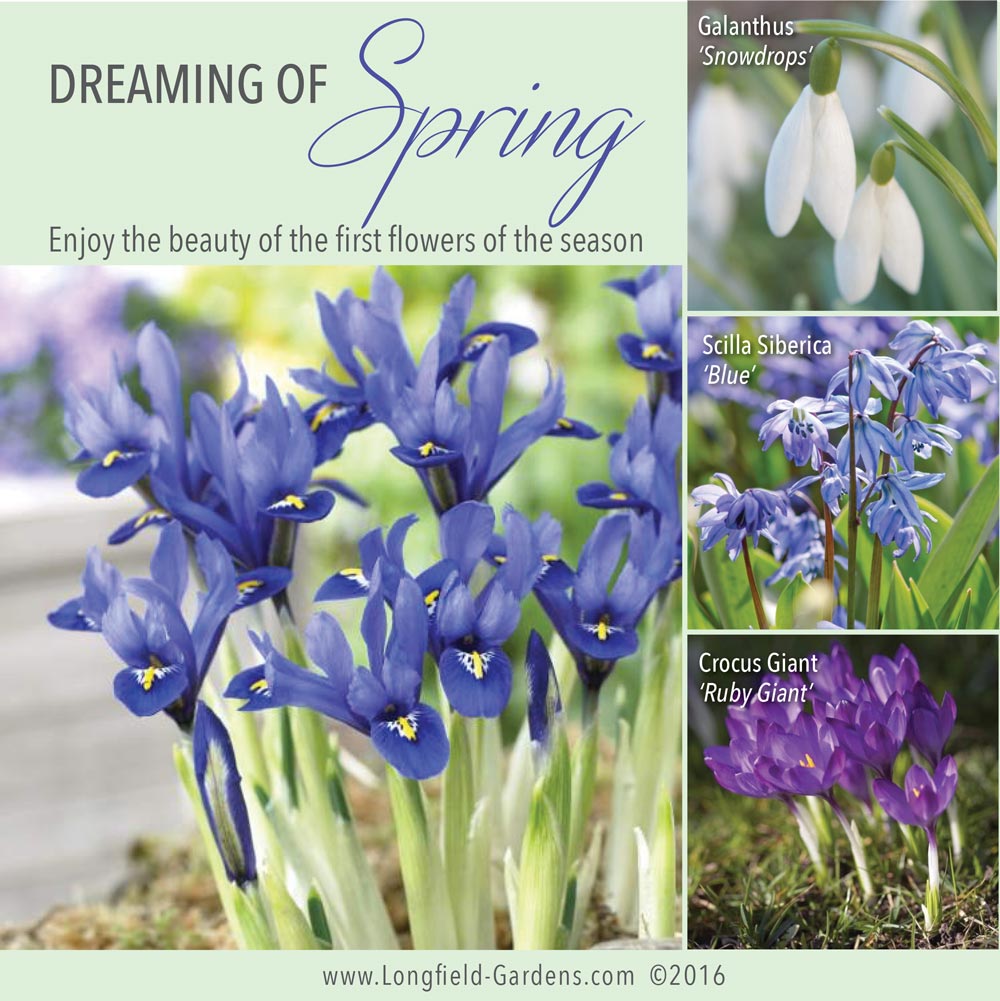 Though the calendar says we still have a couple more weeks of winter, in many parts of the country, spring flower bulbs are already up and starting to bloom. Winter-weary gardeners are giving a collective sigh of relief and patting themselves on the back for making time to plant flower bulbs last fall.
Early spring bulbs begin blooming at least 2-3 weeks before the first daffodils. Snowdrops are usually the very first ones out of the ground. You need to keep your eyes open because they seem to emerge from nowhere and can be in full bloom before you think to look for them. Their dangling white flowers require close inspection to fully appreciate the amazing green markings.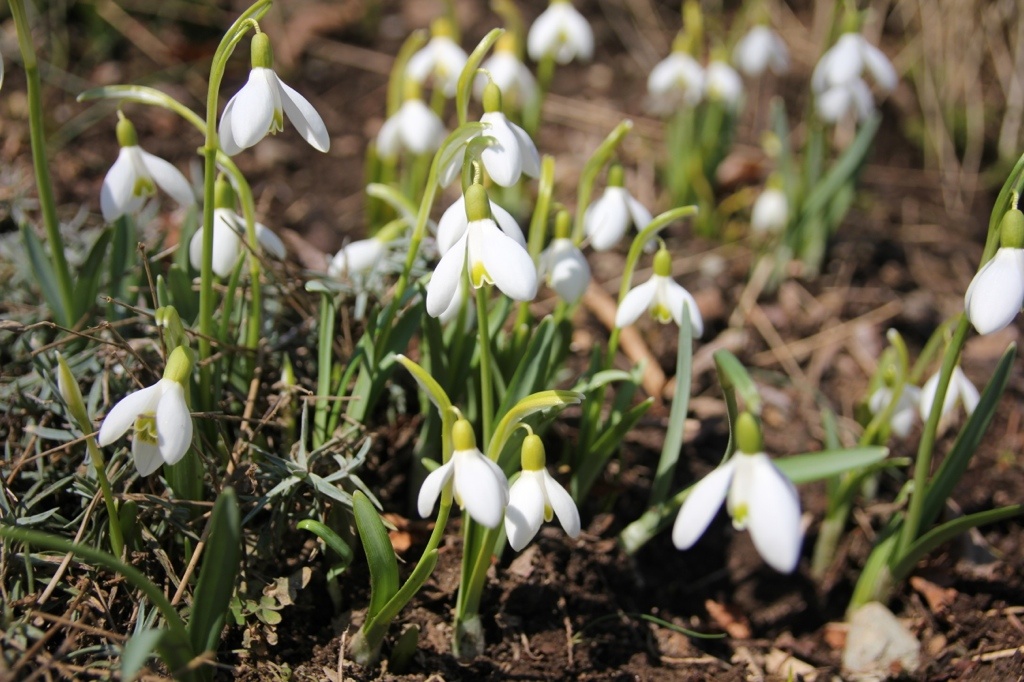 Next comes the crocuses. Snow crocuses are first, with their delicate, tissue-paper flowers in soft hues like lavender and pale yellow. Giant crocuses stand an inch or two taller and their larger flowers come in brighter colors: purple, yellow, white and the amazing purple/white striped Pickwick, shown below.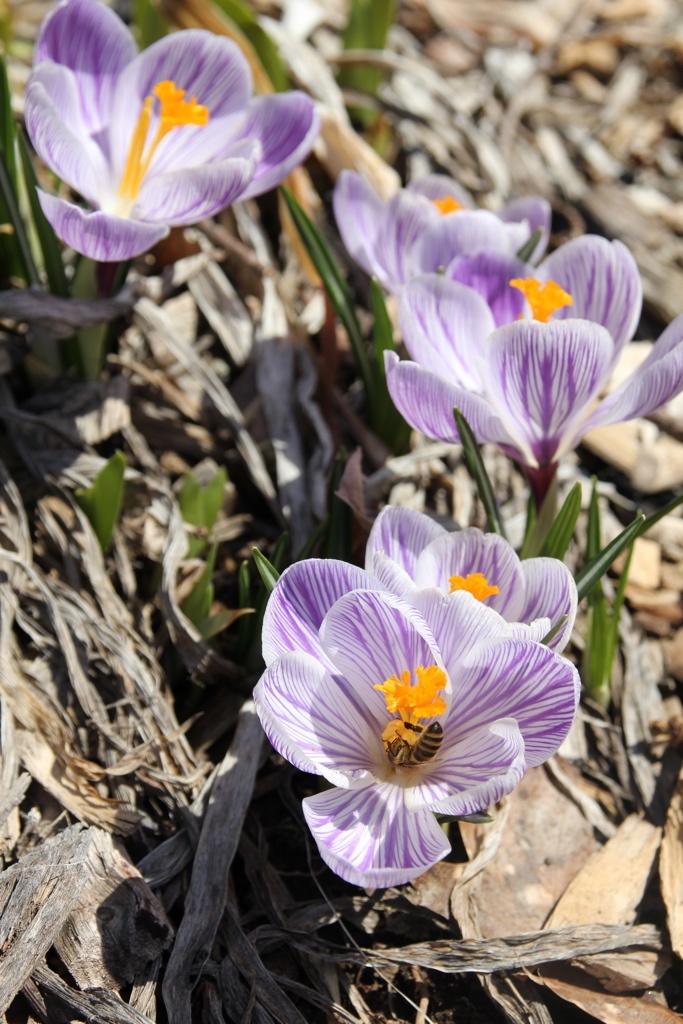 If you have a rock garden, a gravely area, or some space near a walkway that's very well drained, it's a perfect spot for Iris reticulata. These miniature, extra-early iris come in several colors, including the brilliant cobalt blue variety shown below, called Harmony.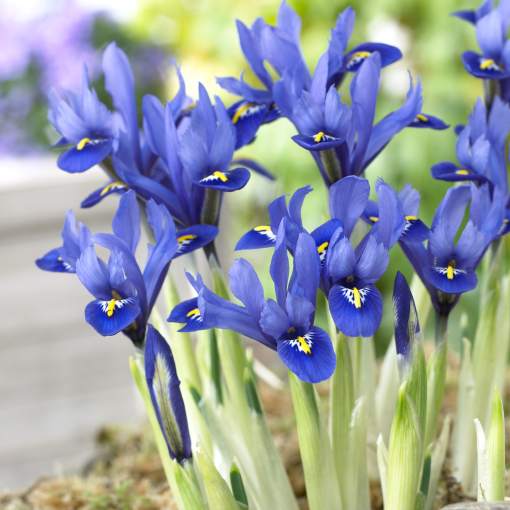 Scilla siberica, also known as spring beauty, is another early-bloomer with cobalt blue flowers. Scilla bulbs are small and inexpensive, so you can plant lots of them and they also multiply over time. Like other early bulbs, the foliage fades away very quickly after the flowers finish blooming.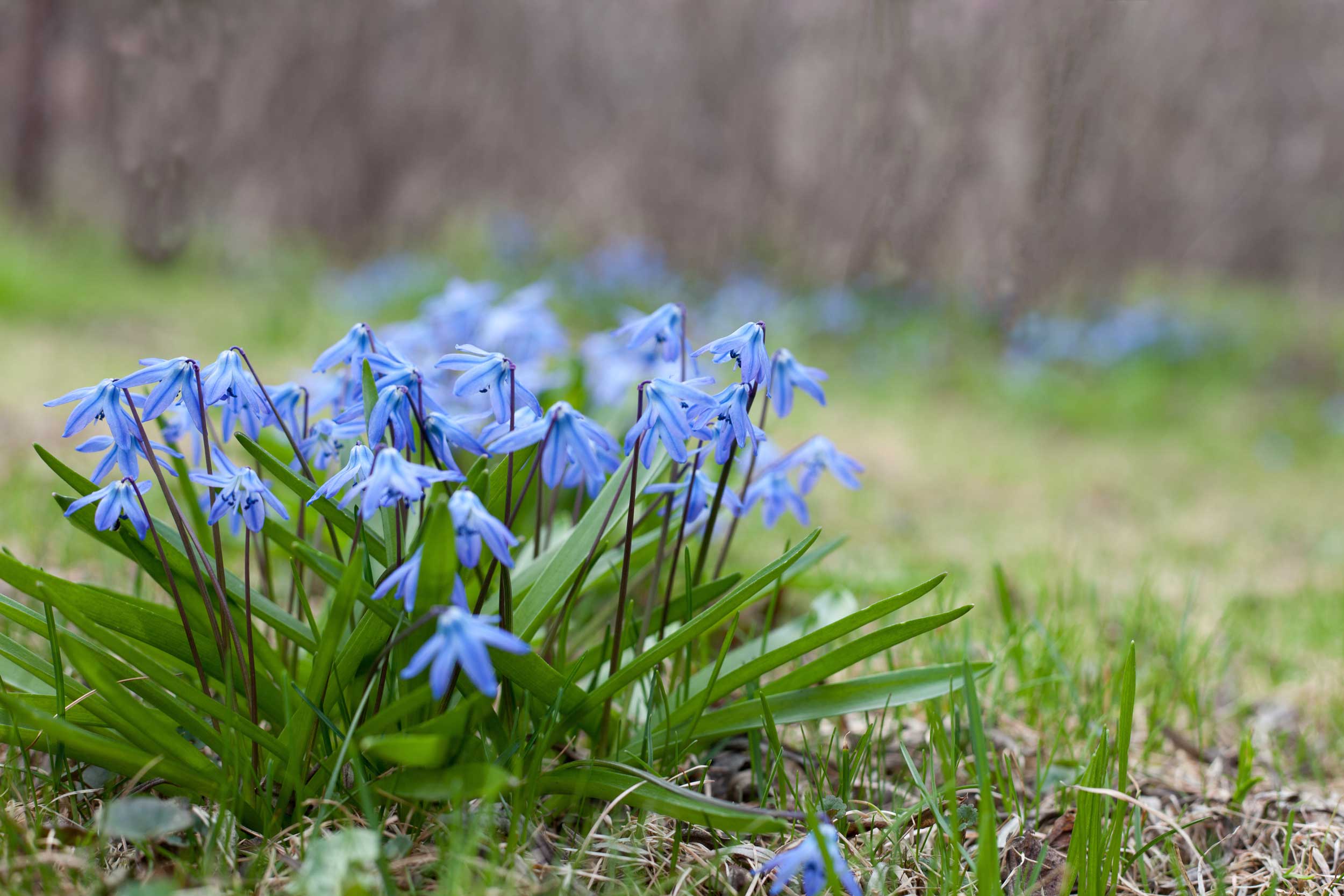 Scilla are excellent companions for every other type of bulb or perennial. They look amazing planted beneath shrubs or shade trees. Ever thought about planting crocus or scilla in your lawn? Check out this video and see how easy it is!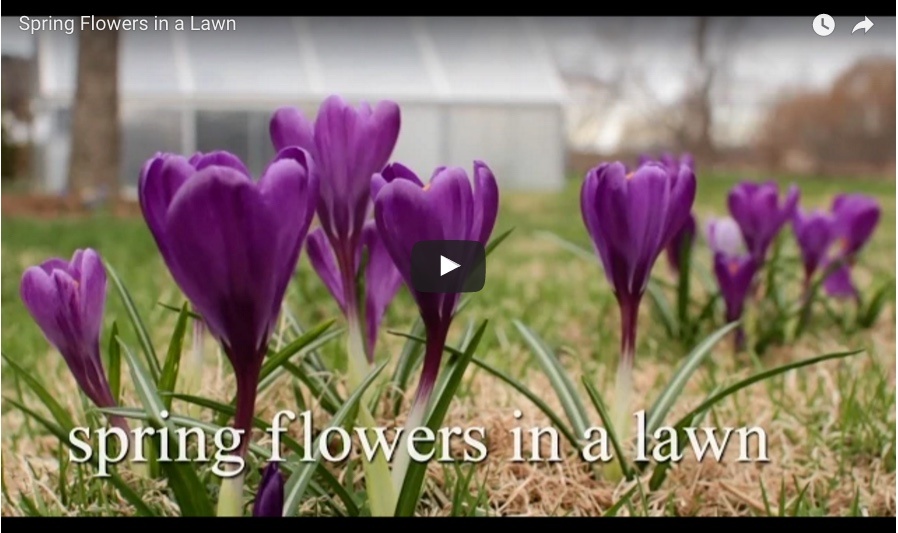 Gardeners aren't the only ones who are thrilled to see these first flowers of the season. It's incredible how little time it takes for bees to find them. As the flowers begin opening, bees of all shapes and sizes will be lining up for a taste of the year's first pollen and nectar.
Spring blooming bulbs are planted in the fall, between September and December. In addition to the early bulbs shown above, Longfield Gardens also offers tulips, daffodils, hyacinths, alliums and many other bulbs for spring. You'll find them all at www.longfield-gardens.com