Wow Plants for Your Summer Garden: Tropicanna Canna Lilies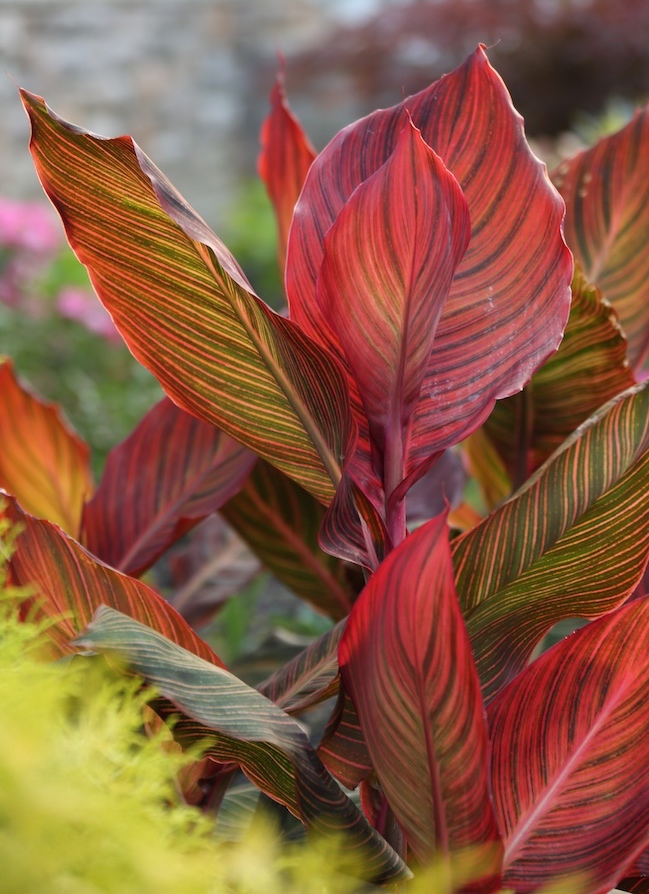 In the heat of the summer, when you crave color and interest in your garden, canna lilies can be the answer.
Modern cannas have bigger, better and more beautiful foliage than ever before, and leading this parade of new and improved varieties is Tropicanna®. There's simply no other plant like it. The broad, glossy leaves are boldly striped with bands of dark green, gold, pink, red and orange, and in the sunlight, the whole plant radiates a rosy glow.
With such fabulous foliage, Tropicanna could get by without producing a single flower, but in late summer, its brilliant orange blossoms add the perfect finishing touch.
There's now a whole family of Tropicanna canna lilies to get your creative juices going. Tropicanna Black (shown below) has glossy, dark maroon leaves with burgundy highlights. Its brilliant, scarlet-orange flowers are an irresistible draw for hummingbirds. Plant it on its own, side-by-side with Tropicanna, or paired with reds, oranges and yellows.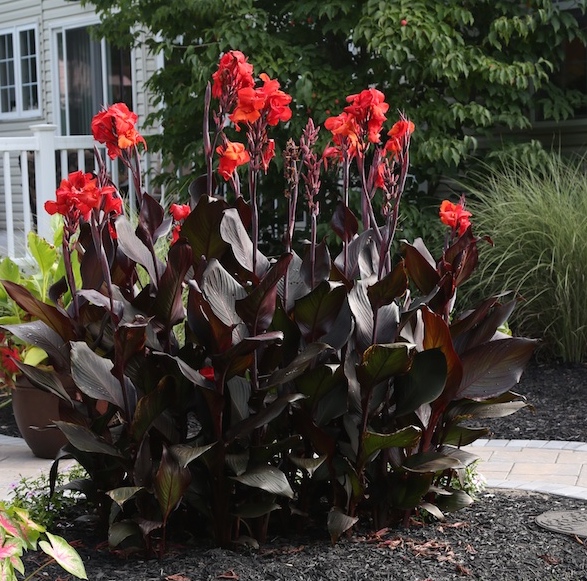 The lime green leaves of Tropicanna Gold (below) display perfectly spaced lemon yellow stripes and a bright yellow mid-rib. The flowers have golden yellow petals splashed with bright orange markings.
Tropicanna Gold looks fantastic in a large container with creeping Jenny, sweet potato vine and anything purple. Planted in a perennial garden or display bed, it's like a ray of sunshine. And, as with other cannas, it will keep growing strong right to frost.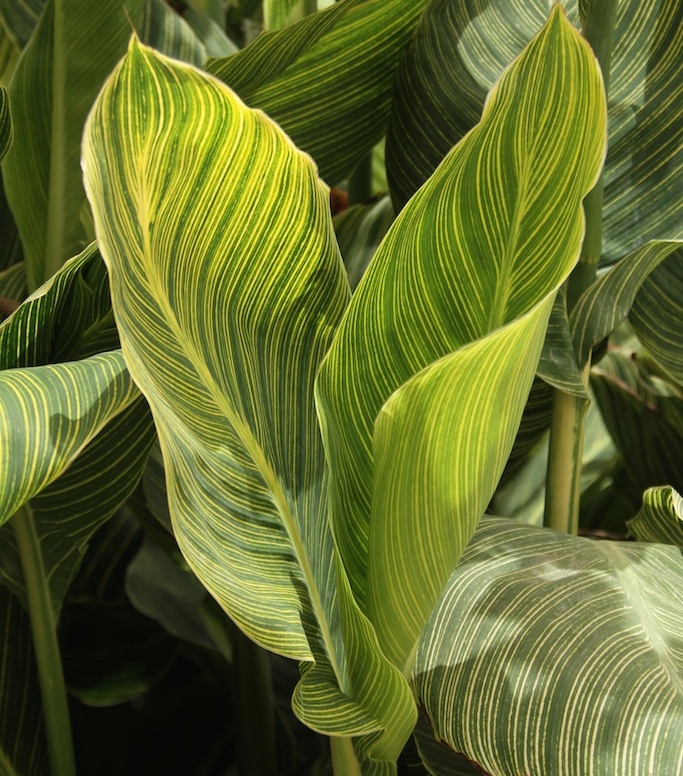 There is nothing shy about a canna lily and that's especially true with these new and improved varieties. They grow with lightning speed. In just 3 months, a 6-inch tuber will become a 5-foot-tall plant with leaves as long as your arm and flower clusters that can reach 7 to 8 feet. Wherever you plant them – in a garden bed or in a container – canna lilies are always a show stopper.
Growing canna lilies couldn't possibly be easier. These rugged plants ask for nothing more than warm soil, plenty of sun and enough moisture to sustain their rapid growth. Click HERE to see our complete selection of canna lilies. For planting and care instructions read our growing guide: All About Cannas.