The Perfect Pair: Daffodils and Hostas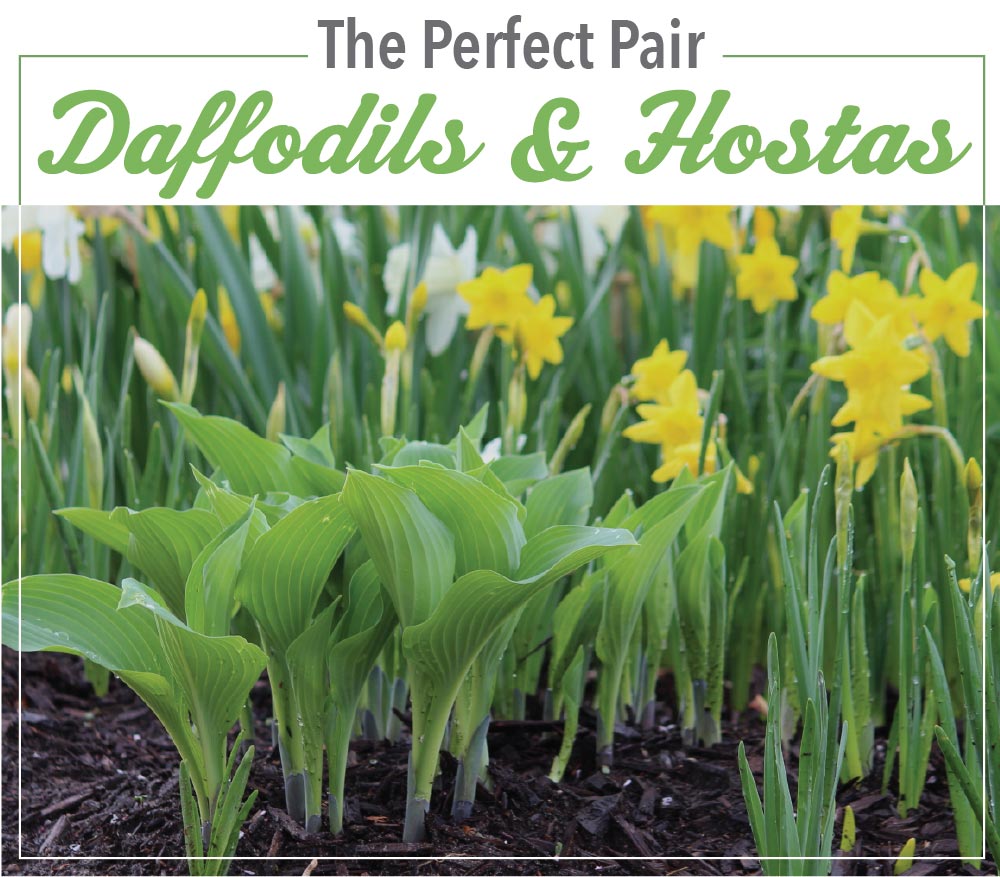 Daffodils blooming means spring has arrived and warmer days are ahead! I love seeing their bright yellow, orange and white blossoms popping up all over my garden and landscape. Unfortunately, daffodil foliage that hangs around too long is not what I wanted to see in my garden, so I needed a solution!
Daffodils and Hostas Are Perfect Partners
It's important to let the daffodil foliage die back naturally because the bulb needs to build up food reserves to multiply and build up more flowers for the following year. Unfortunately, I don't like the way that looks in my garden.
So a couple of years ago I planted daffodils in with the hostas along my walkway in the hopes that the hosta foliage would hide the dead daffodil foliage.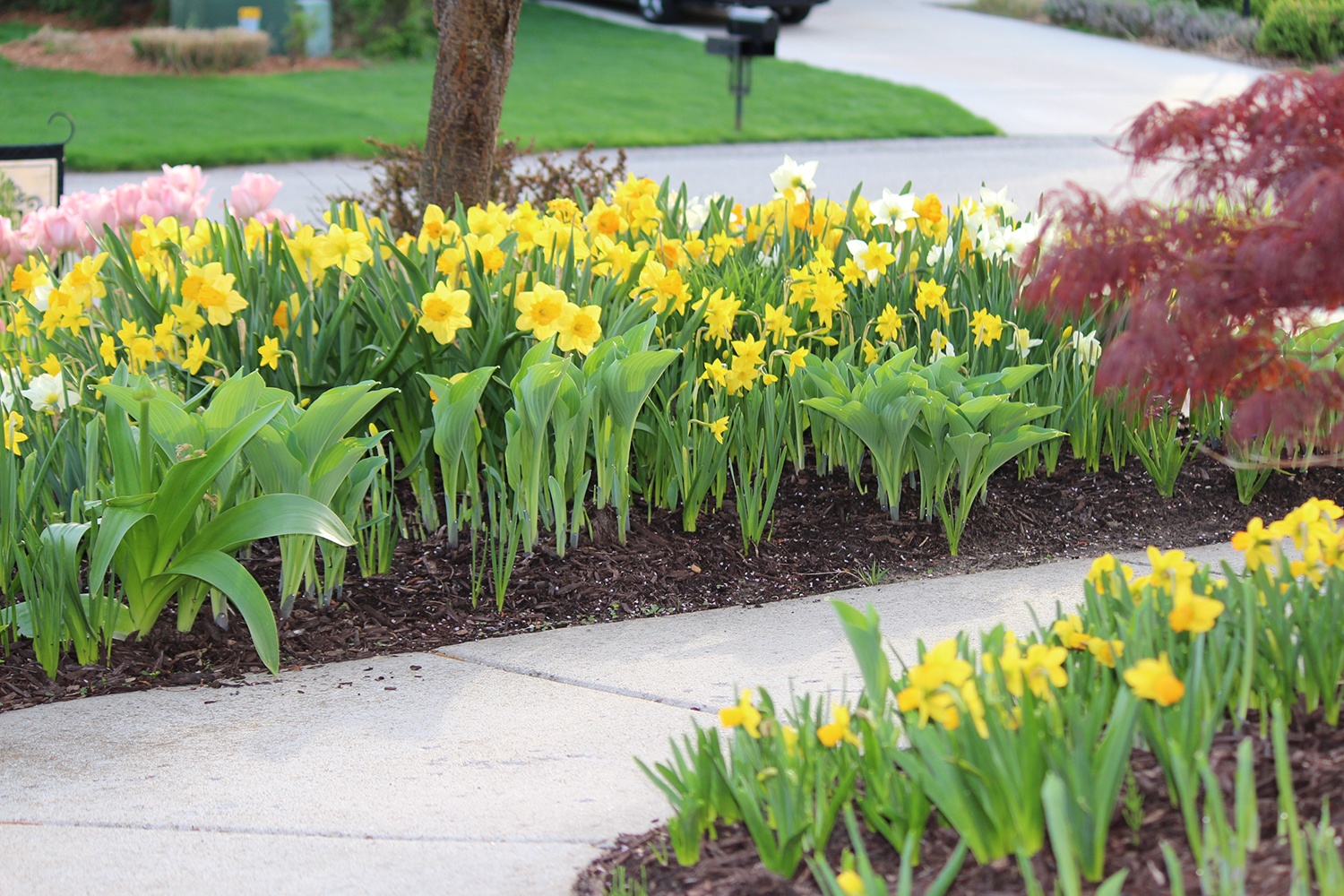 In mid-spring when the daffodils were at peak bloom, the hostas were just starting to unfurl their leaves. As the season progressed, the daffodil flowers faded and the hosta leaves got bigger. They overpowered the spent flower heads, yet allowed the daffodil foliage to continue growing and feeding the bulbs. I was so happy with the results!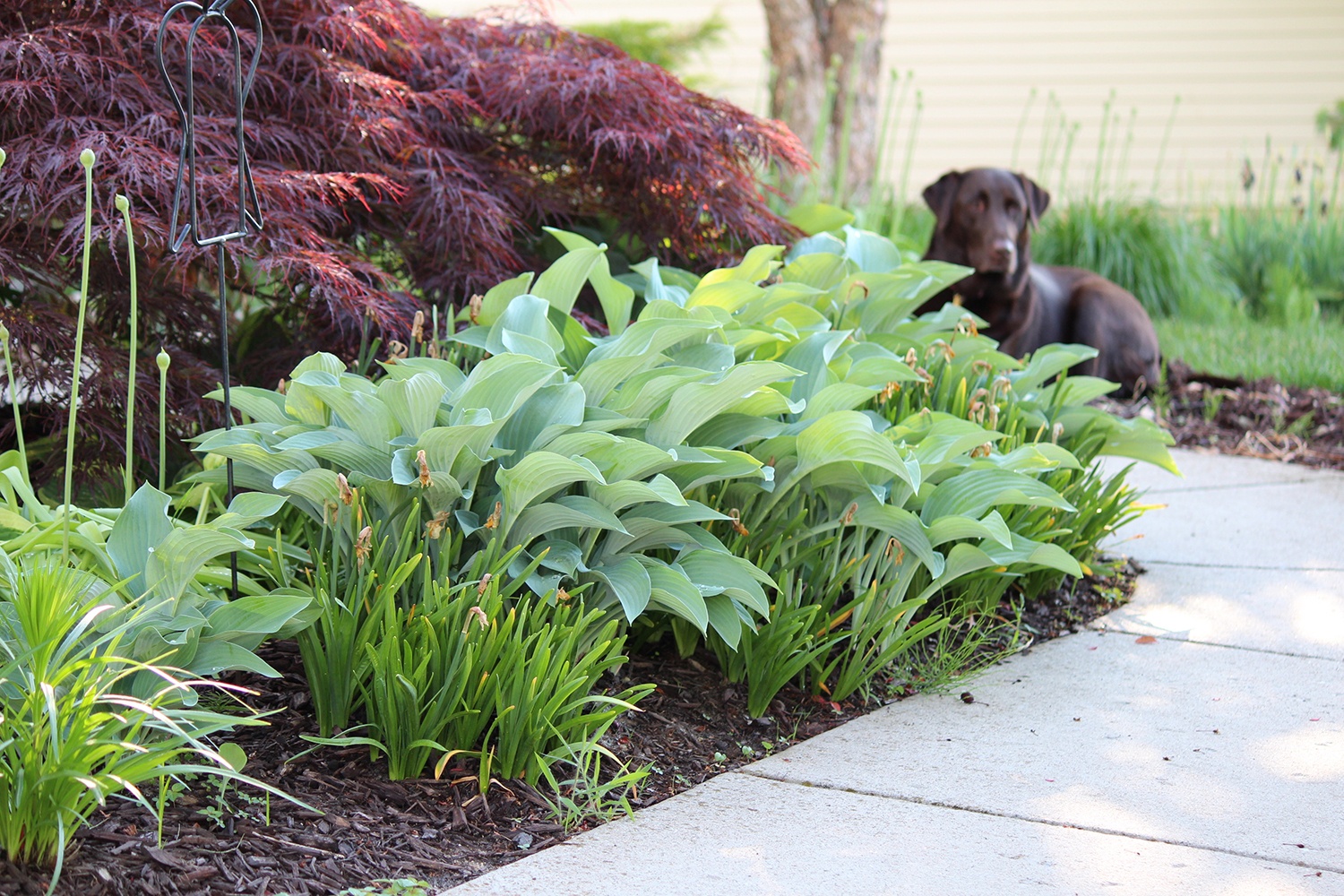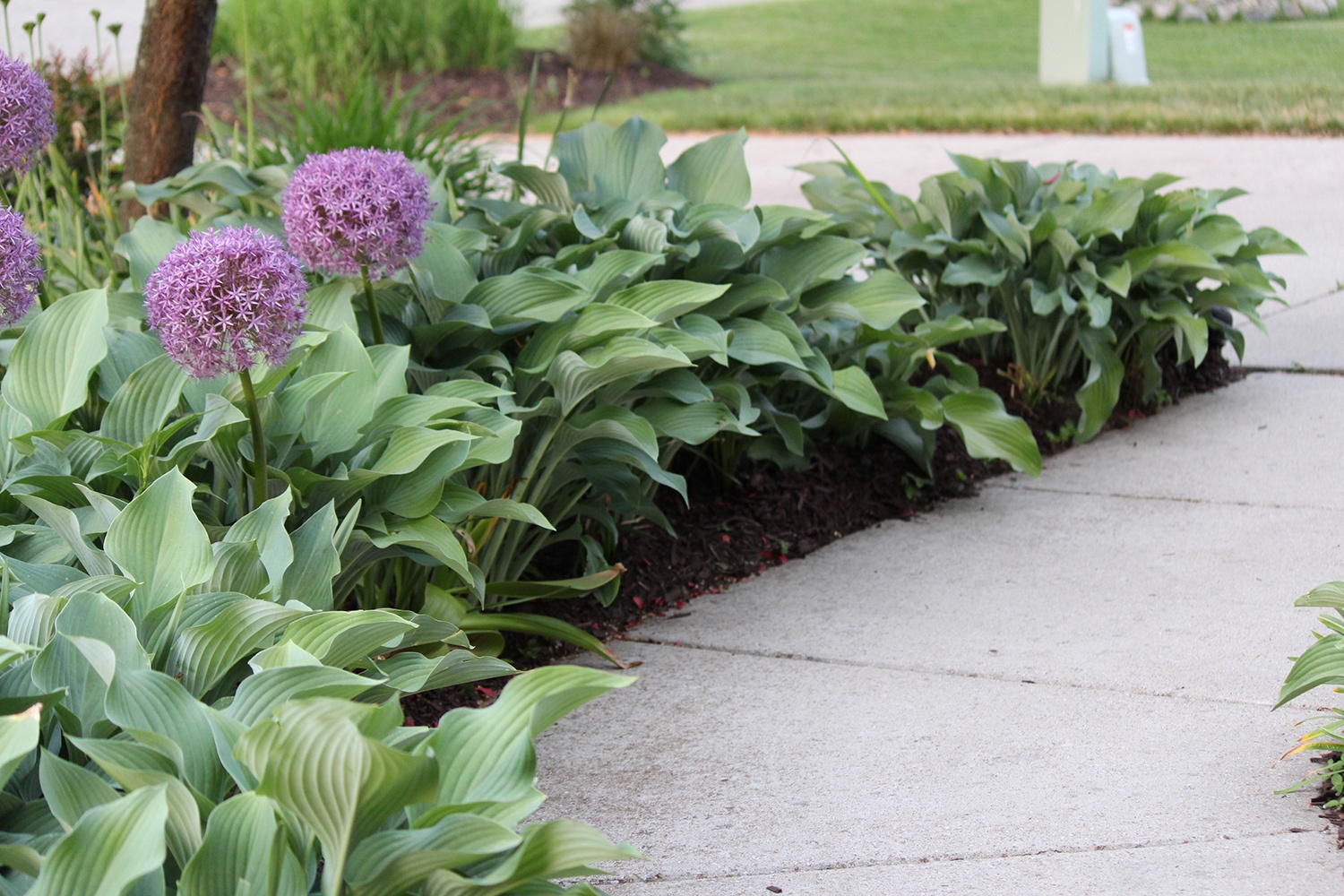 By late spring, the hostas had completely filled out. When it came time for Allium Globemaster to bloom, the unsightly, faded daffodil foliage was completely hidden. The best part?  I only had to clean up the garden once in late fall. Any dead daffodil foliage was raked up along with the hosta leaves.
If you love simple solutions in the garden, I recommend planting daffodils and hostas together. They're better together!