This Year's Staff Favorites for Fall Planting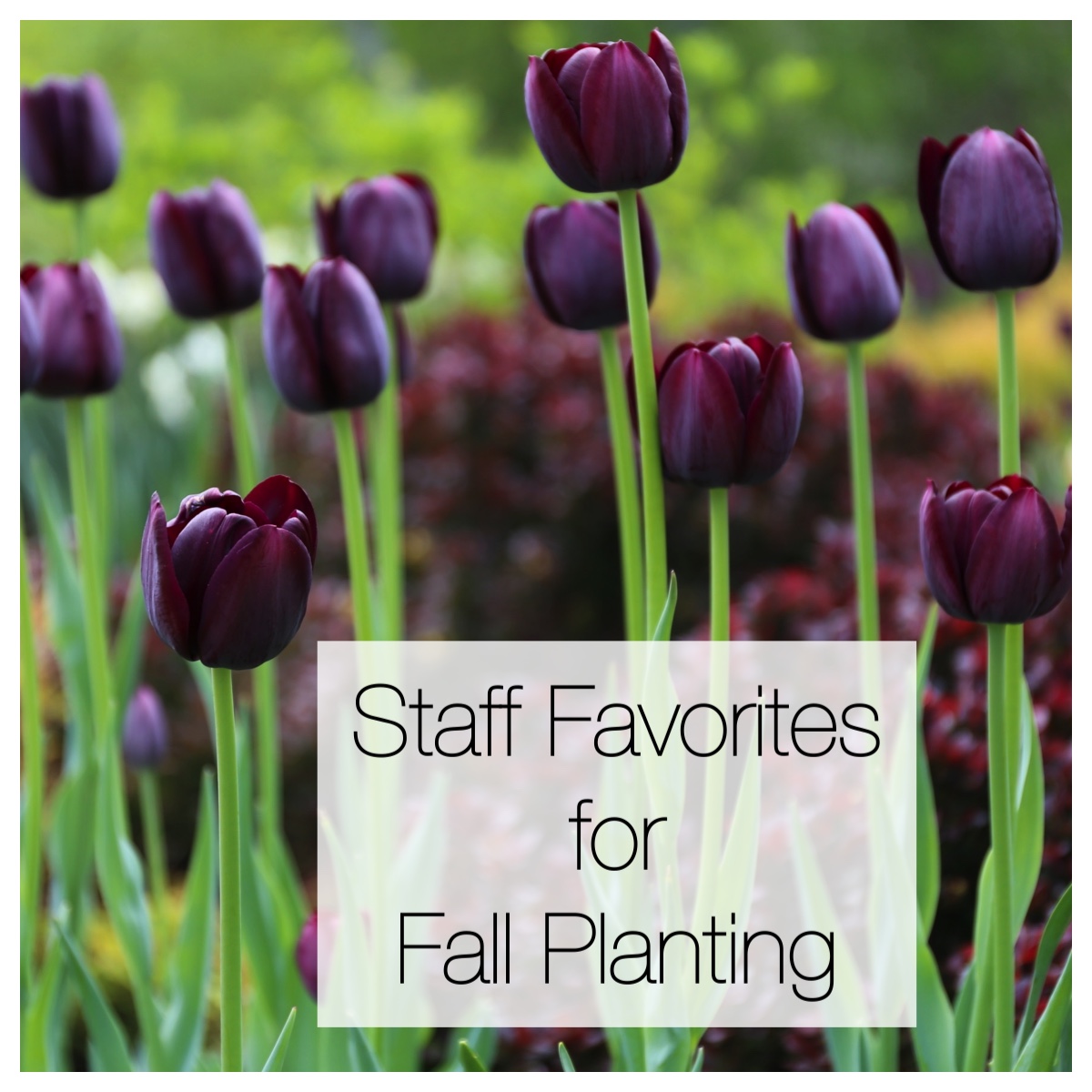 Free flower bulbs is one of the perks that we enjoy as employees of Longfield Gardens. So as you might imagine, when it's fall planting season, most of us wind up bringing home lots of flower bulbs for our home gardens!
It's a great opportunity to see how these varieties perform, and along the way, everyone finds a few favorites. As you are putting together your fall bulb order, consider some of our top picks from spring 2017. From our gardens to yours, they're the ones we think you'll enjoy the most!
"There is something so fun about Purple Sensation alliums! They provide a nice pop of color in the garden and the deer actually leave them alone."
– Julienne Stracey, Marketing Coordinator
"The flowers are big and they're upward facing so the trumpets appear to be looking right at you! And as always, daffodils are deer and rodent resistant."
– Jennifer Pfau, Marketing Director
"The color of this tulip has great depth and richness. It isn't the biggest flower, but it has a lot of presence in the garden and it lasts for weeks."
– Anthony Sena, Staff Photographer
"I love this variety for its true blue color. I always cut some of the flowers and bring them indoors. They smell amazing, last a long time and look so pretty in a vase."
– Kath LaLiberte, Content Manager
"This daffodil produces tons of flowers. You get 3 or 4 stems per bulb, and at least two blossoms per stem. I like how the cups are surrounded by a yellow halo."
– Dave Strabo, President
"The reason I love allium Globemaster is simple: big flowers that seem to last forever."
– Arnoud Swart, Warehouse Manager
"This pretty purple tulip looks good with everything. The flowers have strong, sturdy stems and they bloom for a long time."
– Hans Langeveld, Vice President
"Professor Einstein's bright orange centers are radiant against the white petals. They were like happy faces greeting my guests as they approached my front door."
– Michele Pasnicu, Customer Service
Muscari Armeniacum
"Everybody loves blue flowers!  Grape hyacinths complement virtually every other fall-blooming bulb. It's like the little black dress of the garden."
– Jillian Squillante, Online Store Manager