What to Plant Now: Darwin Hybrid Tulips
If only have room for one type of tulip in your garden, it should be a Darwin Hybrid. Worldwide, they are the most popular of all tulips and it's easy to see why.
Darwin Hybrids are big, burly tulips. Their blossoms typically measure 4 to 5" across and have that classic tulip shape: wide at the base with a broad cup and narrower top. The flowers come in a rainbow of rich, saturated colors that range from white through yellow, orange, red, pink and several stunning bi-colors.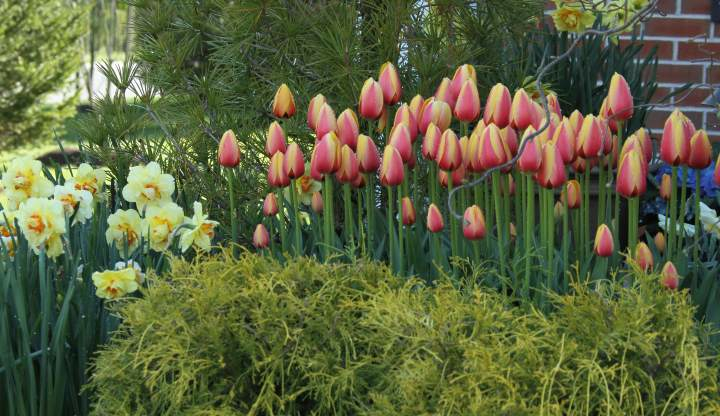 Darwin Hybrids have a stately presence in the landscape. Their tall stems display the flowers proudly and prominently, which makes them particularly good for mass plantings. Landscapers are big Darwin Hybrid fans because they know these tulips always deliver a "wow".
To learn more about what makes Darwin Hybrids so special, check out our article: All About Darwin Hybrids. Starring in the photo above: Darwin Hybrid Oxford Elite.