What Were Your Favorite Spring Bulbs?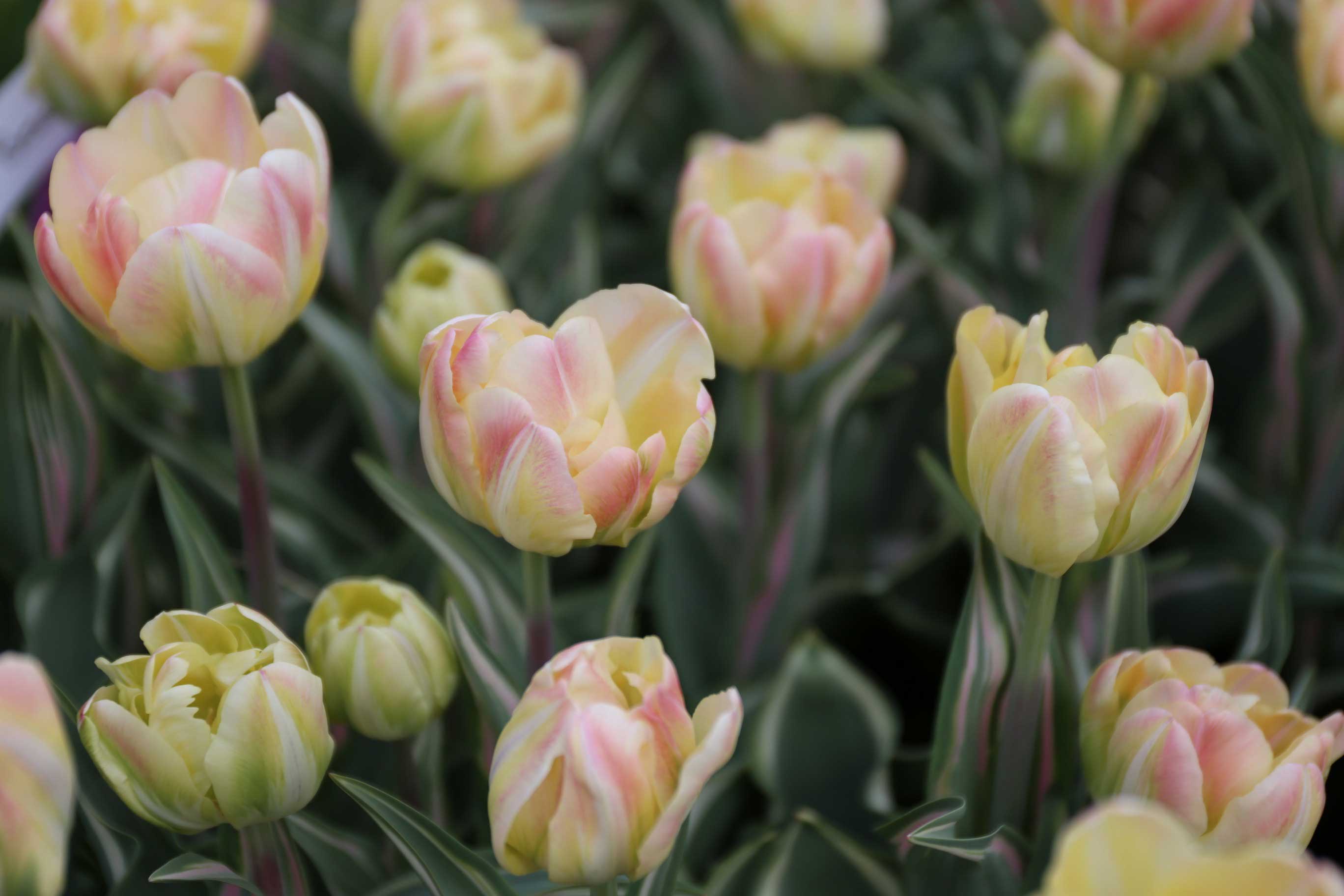 We try our best to show you what our flower bulbs will really look like when they bloom in your garden. One of the ways we do this is by maintaining a trial garden where we grow and photograph most of the varieties that we sell. But flowers are living things with a presence and personality, and getting all that into a photograph is pretty much impossible.
Take the double tulip Creme Upstar, shown above. I can tell you how soft those blossoms are, how they seem to glow from within and how the pink-striped foliage accentuates the rosy blush on the petals. But when you see them blooming in front of you, there's no need for words. You'll just fall madly, deeply in love.
The season is drawing to a close, and we are eager to hear about which spring bulbs captured your heart. Would you let us know by adding a review to our website? Your feedback is SO valuable to us and so appreciated by other gardeners. Was it the size or the color of the flowers that impressed you? How long they lasted or how good they smelled? Maybe you discovered an amazing combination (by design or by luck!).
A couple weeks ago, Seattle-area florist Alicia Schwede of Bella Fiori and flirtyfleurs.com sent us a photo of a spring arrangement made using tulips she had grown in her garden — from Longfield Gardens. Using her artist's eye for color and texture, Alicia had chosen double tulips Cartouche, Carnaval de Nice and Midnight Magic, parrot tulip Estella Rijnveld, and fringed tulips Carousel and Red Wing.
We were already fans of these late-blooming tulip varieties, but seeing what Alicia did with them was, well… a revelation.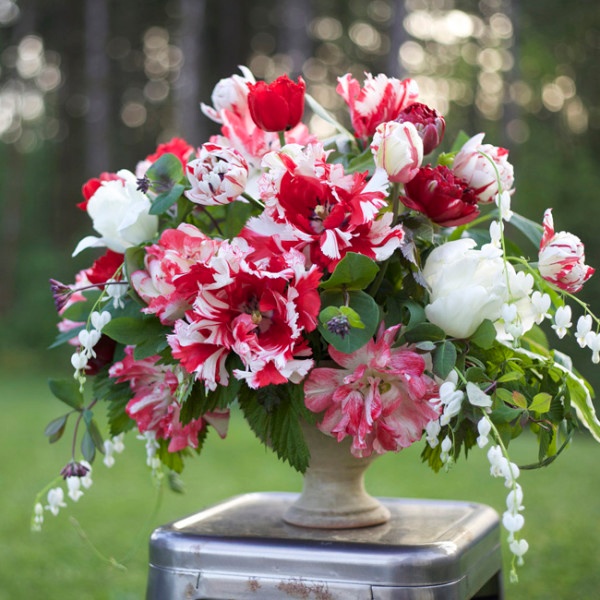 In her blog post about this arrangement, Alicia said it was the red and white parrot tulip Estella Rijnveld that really captured her heart. "I want a full flower bed of these next year," she said. "Not only are they jaw-dropping gorgeous, but they also bloom for a good amount of time."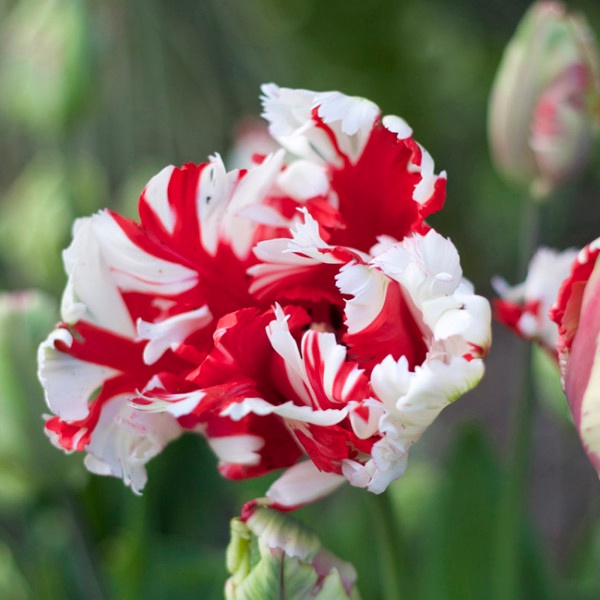 Thanks to Alicia, our eyes have been opened to this stunning combination, and we plan to offer all 6 of these breathtaking tulip varieties as a collection so you can get the same great look at your house. Watch for it in our collections category this fall, where you'll also find allium collections composed by garden designer Nick McCullough.
Please consider taking a few minutes to let us know what flower bulbs made your heart sing this spring by adding a review to our website (go to the variety page and scroll down a bit) or just leave a comment below. Thank you!
By the way, our fall-planted bulbs are now available for pre-order. Reserve your must-have varieties early to make sure we don't run out. You won't charge you until we ship your bulbs in the fall. And be sure to check back in a couple weeks — to see another 30 new additions!