Which Flowers Do Hummingbirds Like Best?
Hummingbirds are so fun to watch, as they zoom around your yard at 30 to 40 mph. Did you know that hummingbirds are unique to North and South America? You will never see them anywhere else in the world. We are so lucky to have these extraordinary creatures in our gardens!
The best way to attract hummingbirds is to plant the flowers they find most appealing. Though a hummingbird's diet typically includes insects as well as nectar, they spend most of their time visiting flowers. Especially their favorites!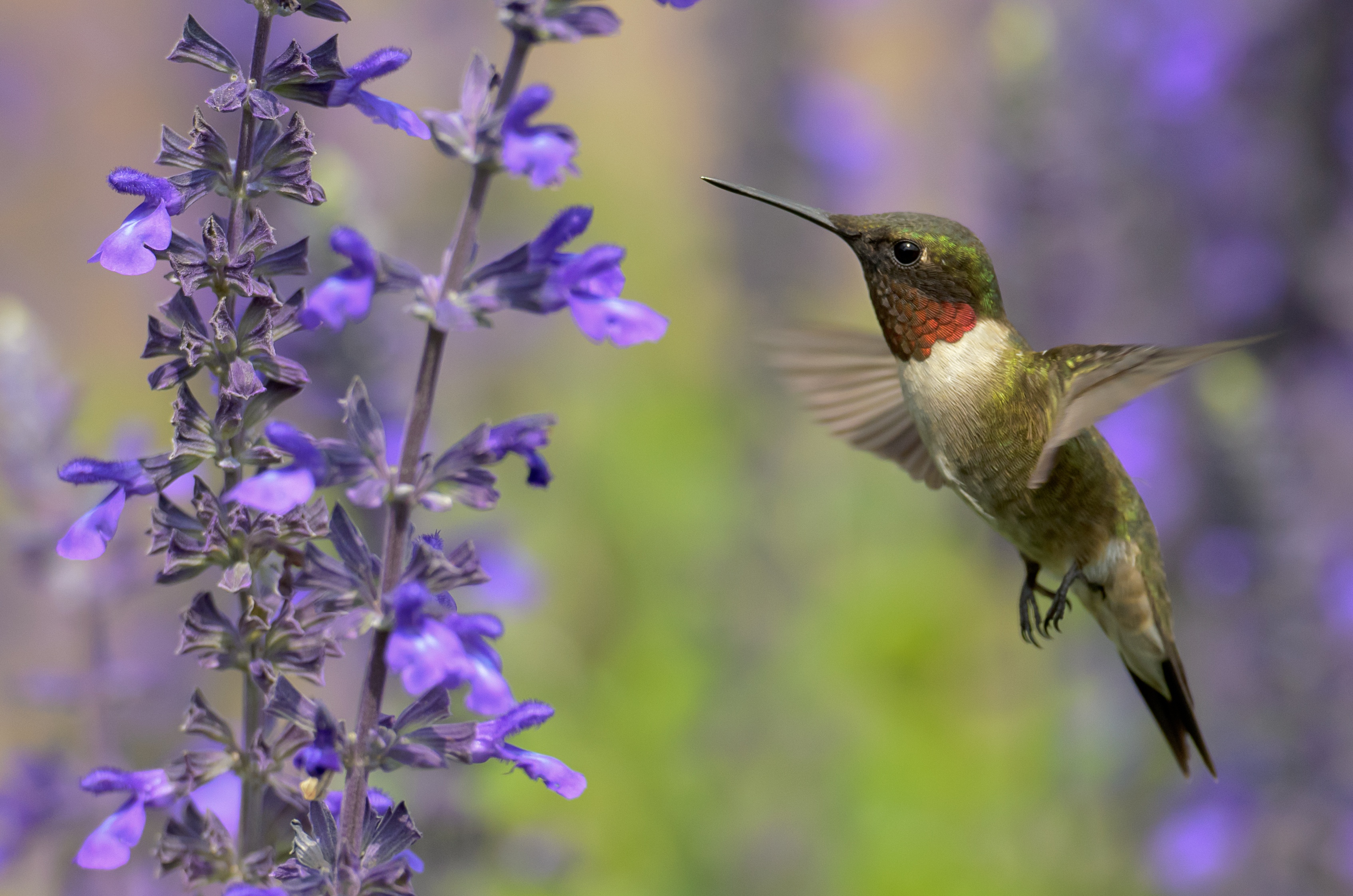 Flowers That Attract Hummingbirds
Hummingbirds have a poor sense of smell, but they do have excellent vision. Their sight is particularly acute in the red end of the spectrum, which is why they are especially attracted to plants with bright red flowers such as bee balm, cardinal flower, geraniums, crocosmia, hibiscus, Canadian columbine and trumpet vine.
Tubular flowers are also have a special appeal. Other pollinators are unable to reach the nectaries that are located deep inside these blossoms. The hummingbird's long bill — and even longer tongue — gives it easy access to the nectar. Plants with tubular flowers include agastache, salvia, ajuga, heuchera, penstemon, mertensia, cuphea, nepeta, nicotiana, kniphofia, foxgloves, hostas, and all types of sages.
Other hummingbird favorites include annuals such as petunias, zinnias, lantana, hibiscus and fuchsia. Popular perennials include delphiniums, garden phlox and lungwort. Hummingbirds are also attracted to a number of shrubs and vines such as azaleas, butterfly bush, wiegela, flowering currant, flowering quince, and honeysuckle. If you have others plants to recommend, please feel free to add them in the comments below!
My flower gardens include many of these hummingbird favorites, but I recently discovered that a hummingbird feeder can also be a big attraction. Last summer, hummingbirds were sipping from  this little copper feeder from dawn to dusk. At one point this included a parade of hungry juveniles like teenagers at the refrigerator.
I have tried other hummingbird feeders, but this one has proved to be far and away the most popular. Its small size requires daily filling, but this makes it easy to keep the feeder clean and the solution fresh. You get two little plastic jars: one to use and one to clean. They just drop right into the copper cup.
North America has more than a dozen different species of hummingbirds. In most parts of the country, they are summer visitors, arriving in May and migrating south again in September. To learn more about attracting hummingbirds, read this article from the National Audubon Society.